Karnataka: the PFI women's club "Shaheen Gang" and the student body CFI were propagating Love Jihad.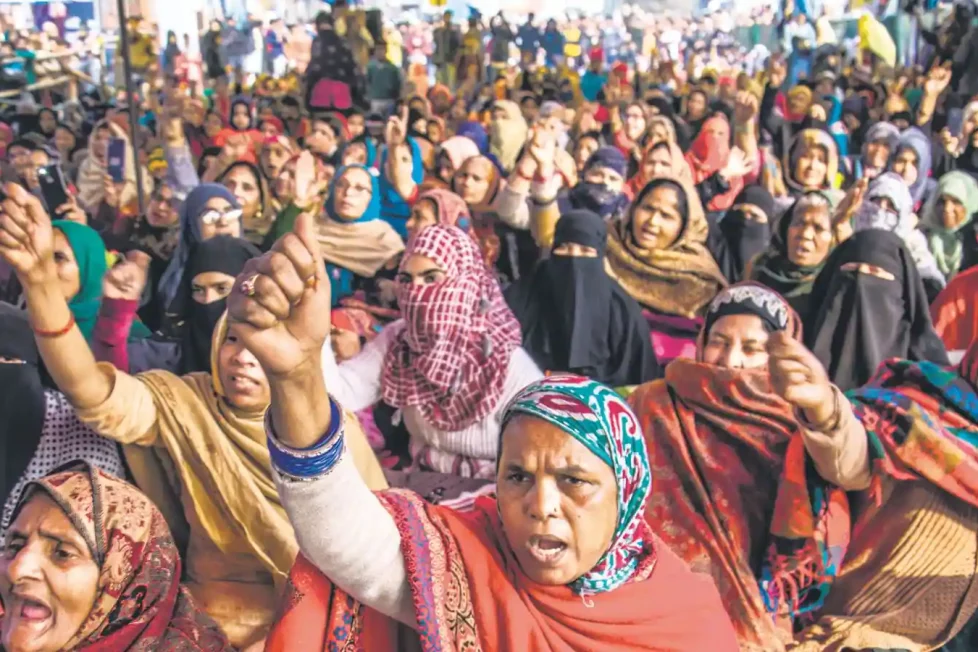 Hindu females were lured into Love Jihad by the women's group "Shaheen Gang," which was a part of the Popular Front of India (PFI), an organization that is now outlawed. This was discovered during an NIA investigation.
This skilled "Shaheen Gang" collaborated with Campus Front of India (CFI), PFI's student arm. They would pair up Hindu women with Muslim men and persuade them to get intimate. The females would later be captured using typical Love Jihad strategies. The gang was active in Shivamogga, Kodagu, Udupi, and Dakshina Kannada.
In a disturbing case that just came out of Ghaziabad, Aas Mohammad, also known as "Sameer Sharma," was discovered to have preyed on at least 15 other Hindu females, grooming them before raping and torturing them.
Investigators from the National Investigation Agency (NIA) discovered Sathya Sarini, a PFI-run Islamic conversion center in Manjeri, Malappuram, was involved in brainwashing the young student of homeopathy to convert to Islam and hastily wed a PFI goon and supporter of terrorism during the Akhila/Hadiya incident as well. The center was teaching neo-converts taking an "Islamic learning" course there that other religions were inferior through "hypnotic counseling" and auto-suggestion techniques, the NIA investigation found. The founder of PFI was caught on camera confessing that their ultimate goal is to "make India an Islamic State" in an India Today undercover operation.
However, a Supreme Court panel that included far-left liberal judges like DY Chandrachud overruled a Kerala High Court decision that had declared Akhila's marriage null and void, sending her back to Shafin Jehan.
For arguing this matter before SC, the typical cabal of Lutyens' attorneys, including Kapil Sibal, Indira Jaising, and Dushyant Dave, earned close to 1 crore in fees from PFI.
NIA concluded its investigation into the Kerala Love Jihad scam in October 2018 notwithstanding its conclusions and arguments to the SC, claiming there was no "prosecutable evidence to file formal charges under any of the scheduled offenses of the NIA." While false headlines like "NIA ends Kerala probe, says there's love but no jihad" were published by media outlets like Hindustan Times, the article's body painted a somewhat different picture, quoting anonymous officials as saying that while there were attempts to "facilitate conversions," there was "no evidence of a larger criminal design."
The PFI women's group "Shaheen Gang" is now being implicated by the NIA once again in the operation of the Love Jihad/Grooming Jihad networks. Another question is whether they can manage convictions in Bharat's convoluted and virtue-signaling legal system and create "prosecutable evidence."
PFI is not the first Islamic group whose name has appeared in the racket for love jihad or grooming jihad. In the pretext of "promoting Islam," other Islamic religious organizations, such as the Islamic Dawah Center and Jamia Imam Waliullah Trust, have also been accused of committing these crimes. The fact is that this activity is supported by both informal and institutional networks of mosques (like this one in Fatehpur, Uttar Pradesh), maulanas, dargahs, attorneys, NGOs, and safe houses.
DISCLAIMER: The author is solely responsible for the views expressed in this article. The author carries the responsibility for citing and/or licensing of images utilized within the text.