Kashmir turning Saffron. Ghulam Nabi Azad's nephew Mubashir Azad joins BJP.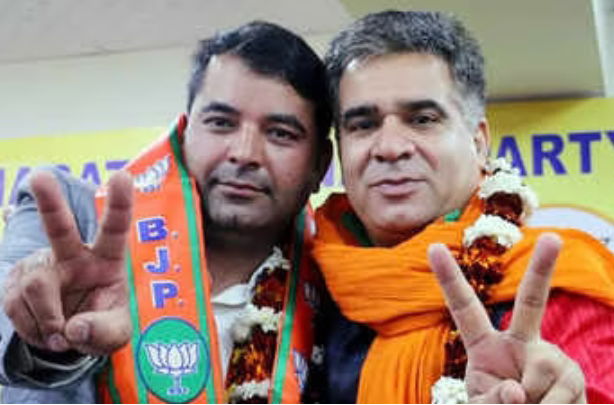 After the coming of Narendra Modi at the centre on 2014, repeated changes are noticed in Kashmir. Kashmir is gradually turning into saffron. After the removal of Article 370 the change has taken a major pace.
On 27th of February, Mubashir Azad who is the nephew of Congress leader Ghulam Nabi Azad desserted Indian National Congress and went up to join Bhartiya Janta Party in the party headquarters in Jammu in the presence of J&K BJP President Ravinder Raina.
It is said that Mubashir Azad, the nephew of Congress leader Ghulam Nabi Azad holds a good reputation among the voters and this joining can prove to be crucial for BJP in the upcoming elections.Mubashir Azad after joining the saffron party said "The Congress party is marred in infighting while under the leadership of Modi the work for the welfare of the people is taking place on the ground." He has also mentioned that his uncle was disrespected by the Congress leadership. He said, "The way the Congress treated (Ghulam Nabi) Azad, one of the charismatic leaders of the party and former chief minister, has hurt the sentiments of the common masses. He was praised by the prime minister for his service to the nation but was sidelined by the party."
DISCLAIMER: The author is solely responsible for the views expressed in this article. The author carries the responsibility for citing and/or licensing of images utilized within the text.