Kritiwaas Ojha – Elegant Author of Bangla Ramayan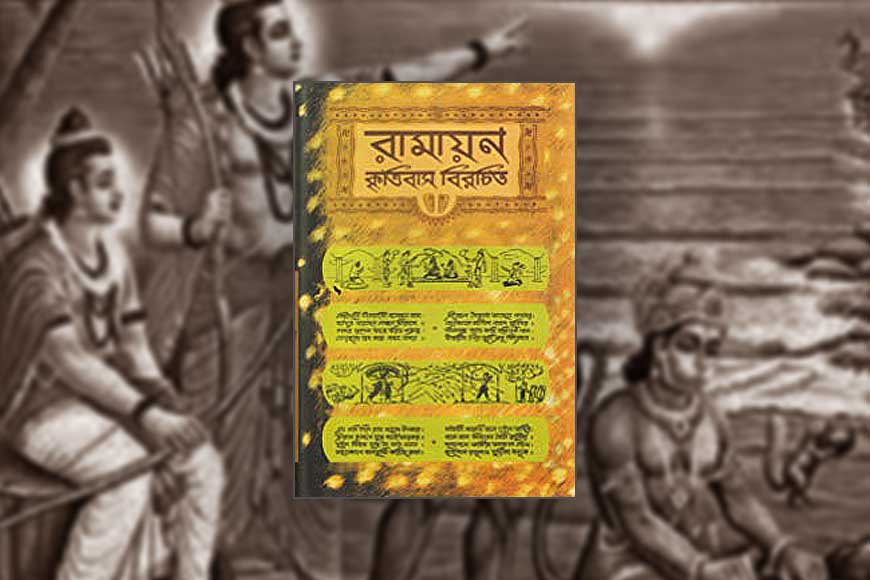 Great Poet Kritiwaas Ojha, Who inspired a generation of Bengali literary genius like Michael Madhusudan, Rabindranath Tagore and wrote Ramayan in Bengali Literature has been gradually fading from the memory.
He was a 15th Century Poet of Bengali language and wrote the Story of Lord Ram almost a century ahead of Great Tulsidas of 16th Century. He was a genius on all the scale of relevance.
Kritiwaas Ojha was born in a poor Brahmin family at Phulia village in Nadia district of West Bengal. He was the eldest child of his father Banamali Ojha. On his birth, the name Kritiwaas was suggested by his grand-father Sh Murari Ojha which is an epithet of Hindu God Lord Shiv. Intuitive and intelligent since childhood, his formal study took place in Gurukul of Nawadwip. He was outstanding among his peers and completed his study in excellence. So was his fame in those days that King of Gauda himself garlanded with a silk scarf and complemented with gift and awards.
The King of Gauda Raja Ganesh (1415-18), who himself was a great believer in Lord Ram, requested him to author a story on Lord Ram in Bengali Language. Kritiwaas Ojha upon his request took a solemn pledge to complete this story in a different style altogether.
It is a fact that Bengala Ramayan is a work of 15th century almost a century ahead of Tulsidas' work and was inspired by Valmiki Ramayan. His work is a great commentary on society and culture of Bengal and concept of Bhakti movement. He was among the pioneers of having ushered an era when Vaishnavism emerged at the center stage in this geography.
Kritiwaas Ramayan is unique and different from Valmiki Ramayan. He translated the whole Ramayan (with UttarKand) in Bengali. It is also unique for the narrative on Akal-Bodhan. Yes, Lord Rama's Durga Puja was first depicted in Krittivasi Ramayan only.
He combined affection, Devotion, Tragedy and Humor while narrating the smallest of stories. The rare depiction of King Dashrath marriage and Shiv Dhanus story during Lord Ram and Goddess Sita marriage finds great narrative of emotion and submission.
His depiction of Bhakti (Devotion) and Stuti (Prayer) during Lord Ram Ravan Battle is unique to his style of poetry. The Atikay, Taranisen (son of Vibishan), Birbahu (another son of Ravan) & even Ravan too, in his last battle, uttered lots of 'stuti' to Lord Ram. Such was the beautiful translation and rendition, that it can move any of his listens. The total number of manuscripts (puthis) containing the Krittivasi Ramayan text is approximately 2,221. His original work was named by him as Sri Ram Panchali. This is popularly known as the Krittivasi Ramayan also.
Time erases a part of text, faded aura of his achievement. In 1803, great effort was made by Jaygopal Tarkalamkar, Who compiled various manuscripts from all existing sources, edited and then published his work through the Serampore Mission Press.
Generation of today Bengal possibly have learnt a lot but appears to have forgotten its supreme poet Late Kritiwaas Ojha. In real sense he was the harbinger of great Bengal classical literature to follow.
DISCLAIMER: The author is solely responsible for the views expressed in this article. The author carries the responsibility for citing and/or licensing of images utilized within the text.