KRK claims he wasn't arrested due to Akshay Kumar, SRK, and Karan Johar or Aamir khan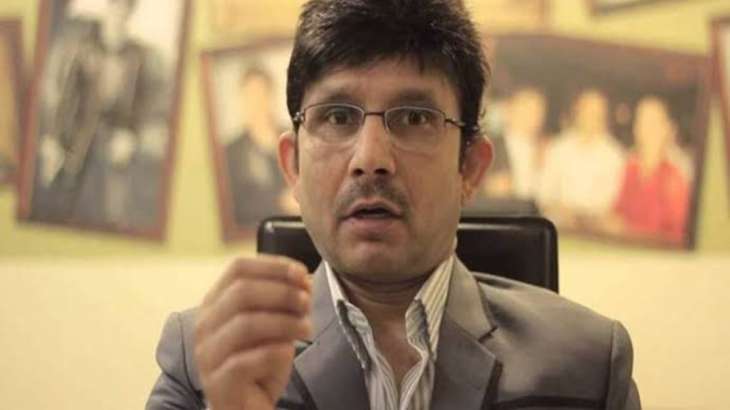 Controversial film critic, Kamaal Rashid Khan has again shaken the internet with his new revelation. He was recently detained for making derogatory remarks against the late actors Irrfan Khan and Rishi Kapoor and for requesting sexual favors from an actress in another case. KRK has come up with another revelation refuting the rumor that Karan Johar was behind his arrest. 
KRK claimed that Karan Johar, Shah Rukh Khan, Akshay Kumar, Aamir Khan, and Ajay Devgn are not responsible for his detention. He tweeted, "Many claims that @karanjohar was responsible for my arrest. It's not true, no. My arrest has nothing to do with #Karan #SRK #Aamir #Ajay #Akshay, etc."
Many people are saying that @karanjohar was behind my arrest. No, it's not true. #Karan #SRK #Aamir #Ajay #Akshay etc have nothing to do with my arrest.

— KRK (@kamaalrkhan) September 14, 2022
Prior to this, on the day Kamaal Rashid Khan got bail, his son created an uproar online stating that KRK's life is in danger in Mumbai.
In this tweet from KRK's account, his son wrote, "I am KRK's son Faisal Kamaal. Some people are torturing me to kill my father in Mumbai. I am just 23years old and living in London. I don't know how to help my father. I request @juniorbachchan @Riteishd and @Dev_Fadnavis ji to save my father's life. I n my sister will die without him."
He added, "Because he is our life. I request the public also to support my father to save his life. We don't want him to die like #SushantSinghRajput #WeStandWithKRK."
Netizens were raising assumptions as to why he was arrested in 2022 after two years in the case of 2020. It was being claimed on social media that Karan Johar may be behind his arrest, as he does not want to allow negative reviews of the film 'Brahmastra'. But despite that Brahmastra failed to please the audience.
Even, KRK had got bail at the time when 'Brahmastra' was released on its very next day, i.e. Friday 9th September.
<
DISCLAIMER: The author is solely responsible for the views expressed in this article. The author carries the responsibility for citing and/or licensing of images utilized within the text.