Liquor scam: MHA suspends Excise commissioner and his deputy for serious lapses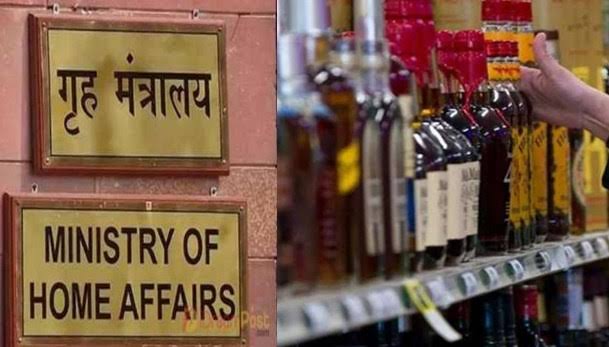 Days after Delhi Lieutenant Governor Vinai Kumar Saxena approved the suspension and start of disciplinary proceedings for "serious lapses" against 11 officers in connection with the Delhi Excise Policy 2021–22, officials announced on Monday that the Ministry of Home Affairs (MHA) had suspended the then Excise Commissioner Arava Gopi Krishna and Deputy Commissioner Anand Tiwari.
Krishna, an IAS officer, was the Excise Commissioner last year when the policy was created and put into effect. Tivari, a DANICS employee, worked for Deputy Chief Minister Manish Sisodia as the L Commissioner.
According to reports, LG Saxena ordered the suspension of 11 Excise department personnel, including Krishna and Tiwari, on August 6 during a heated dispute between Raj Niwas and the Delhi government over the Delhi Excise Policy.
Delhi LG also suspended Dealing Hands Satya Brat Bhargav, Sachin Solanki, and Gaurav Mann in addition to Assistant Commissioners Pankaj Bhatnagar, Neeraj Gupta, and Narinder Singh and Section Officers Kuljeet Singh and Subhash Ranjan. The Delhi LG had also suggested a CBI investigation into the Delhi Excise Policy 2021–2022, putting Sisodia, who oversaw the excise department, squarely in the crosshairs, last month. The CBI then conducted raids at many places on Friday, including Sisodia's home.
LG's action was in response to a report on the subject that was provided by Delhi Chief Secretary Naresh Kumar and which indicated corruption and violations of business transactional regulations. According to the investigation, liquor vend licensees received unauthorised advantages in place of "kickbacks" and "commissions."
After the Excise department responded to the Chief Secretary's seven queries regarding the excise policy, Krishna was transferred.
LG requested that the Chief Secretary provide a thorough report on the part that officers played in the creation and application of the policy. Despite being aware of "illegal acts" and "changes being made by Sisodia on behalf of the Cabinet without the approval of the LG," it is claimed that the officers failed to alert the relevant authority. The Delhi government has implemented a new excise policy to boost tax income, enhance the shopping experience, combat corruption, and fairly distribute liquor stores. The new regulation went into effect in November of last year, and only privately owned liquor stores in the capital.
DISCLAIMER: The author is solely responsible for the views expressed in this article. The author carries the responsibility for citing and/or licensing of images utilized within the text.