Lizz Truss becomes the new Prime Minister of Britain, defeating Rishi Sunak of Indian descent in a tough contest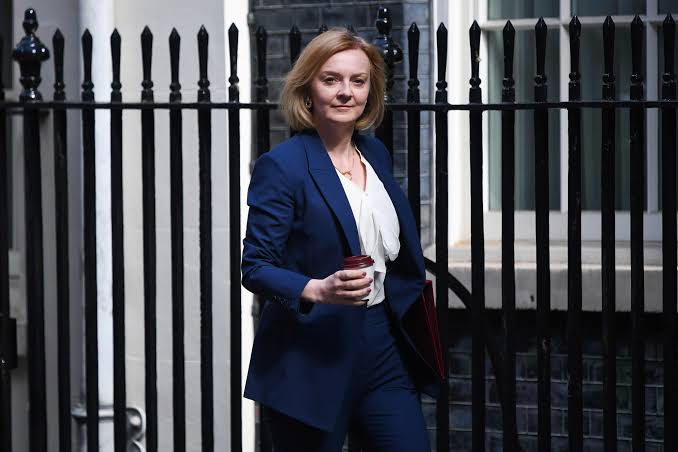 Highlights
Lizz Truss became the new Prime Minister of Britain, defeating Rishi Sunak
Lizz Truss to replace Boris Johnson, sworn in on Tuesday
Lizz Truss will have to deal with many challenges, inflation and split in the party
Lizz Truss has been elected as the new Prime Minister of Britain. She has defeated former Indian-origin Finance Minister Rishi Sunak in a tough contest. Lizz Truss got 81326 votes while her rival Rishi Sunak got 60399 votes. Rishi Sunak had a massive lead in the first five rounds, but Lizz Truss won during the Conservative Party members' final voting. In this election, former Prime Minister Boris Johnson openly supported Lizz Truss. He also asked party members and MPs to vote for Lizz Truss. Boris Johnson has been alleging that it was because of Rishi Sunak's resignation that he had to lose the Prime Minister's chair. Lizz Truss will now be present in the British Parliament as Prime Minister on 7 September.
Lizz Truss has many challenges in front of
Lizz Truss, becoming the Prime Minister of Britain, wearing a crown full of thorns. There are many challenges before them. The biggest challenge among them is to overcome the rising inflation, energy crisis and unemployment in the country. People are already facing a lot of difficulties. Lizz Truss has not made any specific announcement in the election campaign so far, which will help in handling the UK economy. In such a situation, as soon as he sits on the post of Prime Minister, a solution to the biggest problem on the economic front will have to be found.
Unifying the Conservative Party is also a challenge
Lizz Truss has a challenge to unite her Conservative Party, which has been divided into two factions. Party MP Rishi is in favor of Sunak. Whereas, the members are supporting Liz Truss on the issue of British nationalism. In such a situation, it is not going to be easy for Lizz Truss to run the government by creating a synergy between the two. However, Rishi Sunak has said a day earlier that he will support the new government on every front. But, the gap between the two factions of the party has widened considerably.
Boris Johnson will transfer power on Tuesday
Boris Johnson had reached the Prime Minister's Office even before the results of the British Prime Minister's election were announced. He replaced Theresa May as the British Prime Minister. Boris Johnson took power as the Prime Minister for 1139 days. Johnson will travel to Balmoral to meet with Queen Elizabeth II for the official transfer of power with the new Conservative Party leader on Tuesday.
DISCLAIMER: The author is solely responsible for the views expressed in this article. The author carries the responsibility for citing and/or licensing of images utilized within the text.