Love Jihad Takes another Hindu Girl's Life In Bihar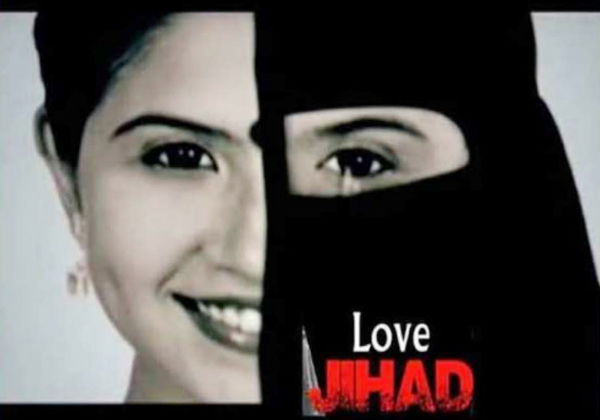 Yet another case of shocking barbaric Love Jihad has claimed the life of a Hindu girl named Pinky Kumari in Bihar.
Pinky Kumari was brutally murdered and hung from a tree by her Muslim boyfriend and his family in Sehdullepur village, Gopalganj District, Bihar as reported by Hindu Post.
The police have arrested four people for this gruesome barbaric murder, the Muslim boyfriend Afsar ali, his father Nasir Alam, mother Sonia Khatoon and Ward member Naimul Haq.
The Dainik Jagran reported that the mobile phone of the girl was recovered from Afsar Ali's house. Afsar Ali had called the girl to his house and killed her.
After brutally murdering Pinky, his family then hung her dead body from a tree in a garden in the village to mislead investigations into the abominable crime.
As per reports, the Sadar SDPO Naresh Paswan stated that on a complaint lodged by Pinky's uncle, Pramod Yadav on her murder, the police with the investigation done by its technical cell arrested the girl's Muslim boyfriend, Afsar Ali.
The menace of Love Jihad is becoming as wide spread like the Covid-19 pandemic with no vaccination in sight.
The secularists and so-called liberals completely deny the existence of Love Jihad and try to blame the victim Hindu girls for being duped and murdered by their Muslim boyfriends.
Laws enacted by states like Uttar Pradesh to tackle the crime of Love Jihad and forcible conversions of Hindu girls under the garb of love by their Muslim boyfriends and family are touted as Islamophobic and policing love between inter faith couples by the pseudo secularists and pseudo liberals which only emboldens the Islamists further to continue their strategy of forcible conversions through Love Jihad.
Invariably, whenever the girl resists conversion to Islam, she is mercilessly and brutally murdered by her Muslim boyfriend and his family as in Pinky Kumari's case.
DISCLAIMER: The author is solely responsible for the views expressed in this article. The author carries the responsibility for citing and/or licensing of images utilized within the text.