"Mahadev" and "Army" seems to be favouring BJP in Uttarakhand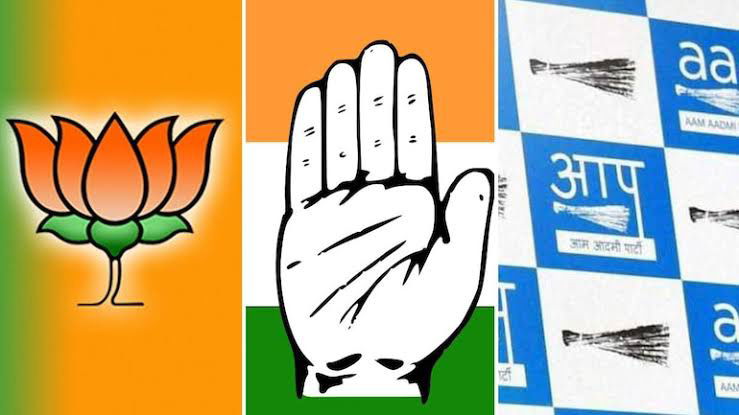 Till December, 2021 Uttarakhand elections were slated to be as close as the 2020 Bihar elections. Things were not good for BJP in Uttarakhand. Trivendra Singh Rawat had become unpopular and critics allege that he wasted the mandate of the people and was then replaced by Tirath Singh Rawat. Though Rawat had found himself in a series of controversial comments, he did made some good decisions such as freeing temples— which can attract core Hindu voter base as well as reversing the decision to make Garsain an administrative division.
The Garsain issue had transformed into a huge cultural issue. Uttarakhand is divided into two major regions- Kumaon and Garhwal. Trivendra Rawat created a new division- Garsain and in the process he removed Almora from Kumaon and added it to the new region. This had drawn sharp opposition from all as Almora is the heart of Kumaon. Thankfully, Tirath Rawat reversed this decision.
Also, Trivendra Rawat had less representation in his Cabinet from Kumaon and most of his ministers were Garhwalis only. But, Tirath Rawat did course correct and after that there were equal number of ministries between MLAs from the two regions, which is again a good sign. During the latter's regime, the bypoll for Salt Assembly seat was held, which lies in Almora. BJP retained the seat with an increased vote share. Increasing vote share in a district where it was expected that BJP would be routed was a big achievement for Tirath Singh Rawat. That bypoll had implications in further ticket allocations by the party.
Historically too, Uttarakhand elections have been pretty close, with the winning party generally bagging 30–36 seats in the 70-member assembly and forming government with help of independents and smaller parties. Only in 2017, riding on a Modi wave, BJP secured a landslide victory. This time , it would be a close contest again.
2017 Result( Total seats- 70, Majority-36)

BJP- 57(46% vote)

INC- 11(33% vote)

Others- 2(21% vote)
Pushkar Singh Dhami, however after his appointment as CM did tried to make as many good decisions as possible keeping in mind, a brewing anti-incumbency right against his government and BJP.
Currently, there are chances of 6% swing vote. Swing vote means that the vote can go to any party, depending on the situation like anti-incumbency, pro-incumbency etc. Currently, lets say that the complete swing vote goes against the BJP because of anti-incumbency. So in general case most of the vote will go to Congress i.e BJP's loss would be Congress' gain. But here comes AAP hoping to get some crucial votes. So, the BJP vote slips to 40%. Now, where will the 6% swing vote go? If AAP and BSP , along with independent candidates manage to get this swing vote , then the BJP, despite of a massive loss of vote share, can retain power with a small majority. Basically, the better AAP performs, BJP will benefit. Even 500–1000 votes here and there in small states like Uttarakhand can make a huge difference, especially during close elections.
Another reason why BJP can benefit is factionalism in Congress. There is serious infighting plus if Harish Rawat is not declared Congress CM candidate, then I don't think Congress has any chance to win the election.
Looking at the current situation, I would project this-
Kumaon region(29 seats)

BJP- 11–12 (39% vote)

INC- 14–15 (40% vote)

AAP- 2–3 (10% vote)

BSP- 0–1( In Nainital district maybe) (3% vote)

 

Garhwal region(41 seats)

BJP- 23–24(41% vote)

INC- 15–16(39% vote)

AAP- 0–1(5% vote)

BSP- 1–2(Haridwar district)(5% vote)
So, the final tally could be
Total- 70(Majority- 36)

BJP- 35 ± 1(40.1% vote)

INC- 30 ± 1(39.4% vote)

AAP- 3 ± 1(7% vote)

BSP- 2 ± 1(4% vote)
BJP is improving in Kumaon region. Under Dhami government in last eight months, it has tried to make most out of the Kumaon region. Plus if factionalism in Congress increases while naming CM candidate, then BJP could win the election.
The verdict could possibly be hung with BJP.
DISCLAIMER: The author is solely responsible for the views expressed in this article. The author carries the responsibility for citing and/or licensing of images utilized within the text.