Maharashtra government led by Eknath Shinde wins the floor test to demonstrate its majority in the Assembl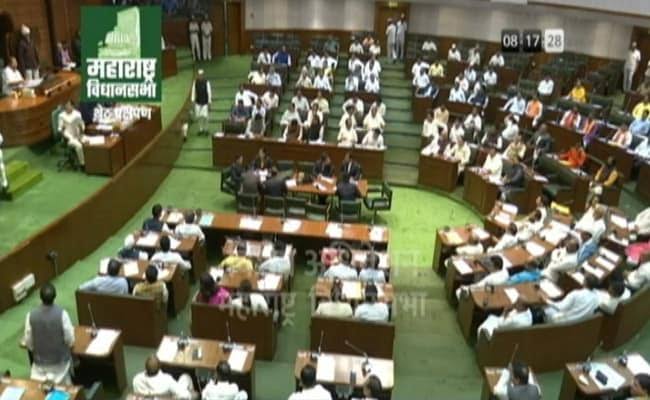 The newly constituted Eknath Shinde government in Maharashtra cruised past the majority threshold and won the vote of confidence in the state Assembly after nearly two weeks of political drama. During the floor test held on July 4th, the new BJP-Shiv Sena coalition received 164 votes in the 288-member Maharashtra Assembly. Meanwhile, in a major setback, the Uddhav Thackeray-led MVA was able to secure only 99 votes.
Maharashtra Deputy CM Devendra Fadnavis said, "Our CM Eknath Shinde has won the trust vote, I congratulate him. I appreciate every MLA who helped us."
"I also want to thank the opposition MLAs who abstained from voting to ensure we have a wide majority," deputy CM added.
Maharashtra's newly appointed Deputy CM and BJP leader Devendra Fadnavis had earlier expressed confidence that the Shinde government will prove its majority. "The youngest speaker candidate won the speaker election with 164 votes today as 2 MLAs couldn't come due to health issues. We would prove our majority with 166 votes during the vote of confidence," he had said.
A head count was used to conduct the floor test voting. The Speaker granted the opposition's request for a vote division during the floor test. The Eknath Shinde government needed to surpass the 144-vote threshold in the Assembly to demonstrate its majority.
A day after Rahul Narwekar of the BJP was chosen as Assembly Speaker by a margin of 164 votes in the House, the BJP faced a test of its mettle.
Minutes before the Maharashtra trust vote, Santosh Bangar and Shyamsundar Shinde, two of Uddhav Thackeray's MLAs, reportedly joined the Eknath Shinde camp.
It may be recalled that on June 29, minutes after the Supreme Court of India declined to get involved with the Maharashtra Governor's request for a trust vote, Shiv Sena leader and erstwhile CM Uddhav Thackeray resigned from his position as the state's chief minister.
Since Eknath Shinde and 39 other Shiv Sena MLAs rebelled against the Maha Vikas Aghadi alliance in the state and requested to ally with their erstwhile partner BJP, Uddhav Thackeray and Shiv Sena have been in danger of being overthrown.
DISCLAIMER: The author is solely responsible for the views expressed in this article. The author carries the responsibility for citing and/or licensing of images utilized within the text.