Mamata's Minister Siddiqullah Threatens "No One Can Stop Cow Slaughter In West Bengal"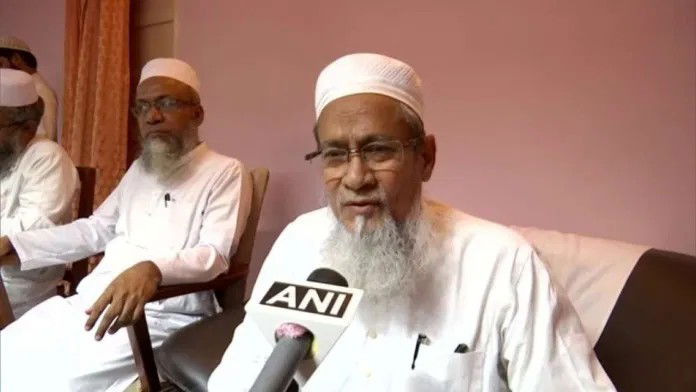 Bengal once the seat of spiritual Bhakti movement and land of revolutionary freedom struggle, has now after more than three decades of left rule and a decade of Mamata's rule degenerated into a haven for anti-Hinduism and anti-nationalism. The Trinamool Congress' powerful Muslim minister, Siddiqullah Chaudhury, threatened Hindus in the election season by warning, no one can stop cow slaughter in West Bengal.
Siddiqullah in a bid to capture all Muslim votes brazenly said, "Uttar Pradesh CM Yogi Adityanath came here and promised that if BJP comes to power, they will end cow slaughter in the State." He further stated provocatively, "Cow slaughter is happening in Bengal for the past 1000-1200 years. Everyone eats beef, including Muslims and others. What has beef got do with vote? The attempt is to further the Hindu mentality."
In an interview by TV9 Bharatvarsh reporter, Chowdhury claimed that beef consumption is common amongst foreign tourists in 5-star restaurants in India. He unilaterally declared, "Bengalis will be 100% angry if beef is banned. If we don't eat it, where would we keep it? We will then have to force-feed." He also alleged that most beef exporters in West Bengal were Hindu Marwaris and not Muslims.
Siddiqullah Chowdhury: PM Modi Behind Supreme Court Verdict On Ram Mandir
Siddiqullah further tried to communalise the Supreme Court's verdict on Ram Mandir by claiming that the image of Prime Minister Narendra Modi is blemished after the Ram Mandir verdict. On being reminded by the Tv9 Bharatvarsh reporter that the judgment was pronounced by the Supreme Court, Siddiqullah cast aspersions on the integrity of the Judiciary.
Siddiqullah Chowdhury remarked without any regard for the judiciary, "Power of PM's post is bigger than that of the Supreme Court. PM Modi has a role in forming the collegium, the appointment of judges and their transfer…"Muslims will not vote for Modi. The issue of Babri Masjid and the building of Ram Mandir at the site will make Muslims think 10 times before voting for Modi. The Supreme Court verdict has hurt the sentiments of the Muslim community. We are not afraid to speak the truth. Babri is certainly an issue here."
For Siddiqullah Quran Prevails Over Constitution
Notably, in September 2018, Siddiqullah had infamously declared that the Quran prevails over the Constitution. He is also the President of the Jamiat Ulema-e-Hind of West Bengal chapter.
He had blatantly expressed his rejection of the then central ordinance banning instant Triple Talaq, by  stating, "For us, our holy scripture, the Quran Sharif, is supreme and if any constitutional provision or any law contradicts the Quran, then our scripture will prevail and not the law or Constitution. BJP is playing the religion card and is playing with the Constitution. The ordinance will have no effect on Muslims. No one will adhere to it, but will follow the religion and the holy book."
Siddiqullah's blatant philosophy of placing Quran and Islam above Constitutional morality portrays the deep malaise in Muslim community and its leaders with scant respect for the law of the land. Yet these jihadi minded people are considered secular because they are Muslims and such fundamentalist Islamists are also appointed as Ministers in Mamata's cabinet.
In contrast, one can only imagine the national and global outrage if PM Modi makes Sadhvi Pragya a cabinet minister at the centre as she is known to hold unapologetic pro-Hindu views. Mamata's jihadi cabinet minister, Siddiqullah's hate speech is only going to further queer the assembly elections in West Bengal, with Mamata herself declaring a war against all Hindus who dare to chant, "Jai Shri Ram" and are Ram Bhakths. There is a churn in Bengal's politics and Bengal is going to rise again against the oppressive anti-Hindu and Islamic jihad friendly regime which has also wrecked economic and socio-cultural ethos of the state.
Source of news and featured image: Opindia
DISCLAIMER: The author is solely responsible for the views expressed in this article. The author carries the responsibility for citing and/or licensing of images utilized within the text.