May is Disability Insurance Awareness Month (DIAM) What about Disability to Discern?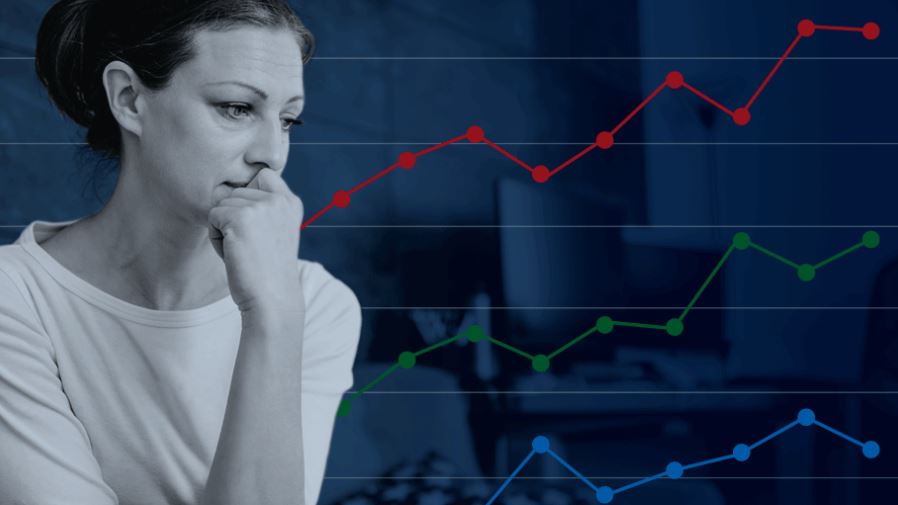 Photo Courtesy: Council for Disability Awareness
In Insurance industry, May is Disability Insurance Awareness Month (DIAM). Every year the Council for Disability Awareness (CDA) joins forces with others in the insurance industry to raise awareness about the importance of income protection during disability period.
Disability includes loss of ability, complete or partial, to work and earn income due to illness or injury. The illness and injury can be physical, mental or emotional.
According to a report, Just over 1 in 4 of today's 20 year-olds will become disabled before they retire. Accidents are NOT usually the culprit. Back injuries, cancer, heart disease and other illnesses cause the majority of long-term absences.
Disability Insurance Vs Health Insurance
Disability income protection should not be confused with health insurance. While health insurance helps to meet expenses from medical conditions, disability income insurance provides a certain portion of regular income to meet day-to-day expenses.
Disability brings physical, emotional and financial stress. It is certainly helpful, along with Life, Health, and Long Term Care, to provide for financial security and protection.
If you have been my reader, you know that I, as a financial services professional, also provide advice about life, health, disabilityIncome and long term care insurance to my clients.
The other day, in a webinar I said, that insurance industry has so much advanced that they have a customized solution for any financial situation. And there came: Do you have an insurance for disability to discern?
Disability to Discern
Disability to discern fake from true!
I am aware that insurance industry doesn't provide insurance for stress, but they do provide disability income insurance for stress induced disability.
The participant said, sample here the problem:
Did you see, RIAR Foundation of USA's post of May 18, 2021
"Bombshell: Nobel Prize winner reveals — COVID vaccine is 'creating variants." This post has gone viral and struck fear in the heart of many.
If you didn't know about RAIR, RAIR Foundation USA (Rise Align Ignite Reclaim) is a grassroots activist organization comprised of everyday Americans leading a movement to reclaim our Republic from the network of individuals and organizations waging war on Americans, our Constitution, our borders and our Judeo-Christian values.
RAIR is an integrated media platform amplifying the voices of the silent majority, while informing the citizenry of the daily assaults on freedom and fostering grassroots leaders and activists in order to combat the threats from Islamic supremacists, radical leftists and their allies.
And on May 25, 2021, RAIR posted on its website a counter as follows:
"Lies about French Virologist Luc Montagnier have been circulating online after an article posted at RAIR Foundation USA went viral. Social media activists are spreading a vicious rumor that the Nobel Laureate claimed those who take the coronavirus vaccine will be dead in two years."
In the same post of May 25, 2021, RAIR stated
"The outright misrepresentation of Prof. Montagnier's statement comes after he revealed that the coronavirus vaccine is "creating variants," as reported at RAIR, where one can read the full transcript."
"I can't concentrate at my work in the office. I am a technician in an online prescription filling company. If that Nobel Laureate didn't say that all those who have taken coronavirus vaccine would die in 2 years, he did say that 'coronavirus vaccine is "creating variants".'
'CORONAVIRUS VACCINE IS CREATING VARIANTS'. REALLY?
What is true and what is false?
We are amidst info explosion. There is less of true and fair and more of fake, doctored, motivated. We have countless newspapers, magazines, radio stations, TV stations, social media portals and platforms dishing out info and data, 24×7. We have a deep State. There is no check for the truth and fairness in whatever is being dished out. There is a rise of new social media Mughals who are gaining increasing control over our lives. The misinterpretation of the right to freedom of speech and expression has actually blown off every part of the world, wherever there is democracy. From the controlled economies, info and data, without exception, comes out, as and when the power be, like to share and distribute.
I could see the gravity of the situation because all of us are connected and touched by media communication, written, verbal or visual or any combination of those.
I went to see where does disability to discern fit in the concepts of disability. My best resource has been https://www.disabilitystatistics.org
It read, "There is no single, universally accepted definition of disability. Mashaw and Reno (1996) document over 20 definitions of disability used for purposes of entitlement to public or private income support programs, government services, or statistical analysis."
"The most frequently applied framework of disability comes from Nagi (1969)."
"In Nagi's framework, the dynamic nature of the disability process is represented by the movement through four stages: pathology, impairment, functional limitation, and disability. The first stage, pathology, is the presence of a physical or mental condition, such as tinnitus, that interrupts the physical or mental process of the human body. Pathology may lead to the second stage, impairment, which Nagi defined as a physiological, anatomical, or mental loss that limits a person's capacity to function; for example, tinnitus limits the ability to hear sound- causing a hearing impairment. Impairment may lead to the third stage, functional limitation, which Nagi defines as a limitation in the performance or completion of a fundamental activity. For example, a person with hearing impairment may be limited in holding a telephone conversation. In the final stage, a functional limitation may lead to a disability, which is a limitation in performing roles and tasks that are socially expected. For example, a person limited in holding a telephone conversation may be limited in being employed-a work disability or work limitation."
Nagi, essentially, highlights that there are four stages in the development of a disability to perform a function.
Well, that is one source of difficulty in defining disability.
The US Census 2020 had six questions on its 2000 Census Long Form collected information on disability, including employment, and can be helpful to identify different kind of disabilities the population may have.
The Census 2000 disability-related questions were as follows:
16. Does this person have any of the following long-lasting conditions:
Blindness, deafness, or a severe vision or hearing impairment?
A condition that substantially limits one or more basic physical activities such as walking, climbing stairs, reaching, lifting, or carrying?
17. Because of a physical, mental, or emotional condition lasting 6 months or more, does this person have any difficulty in doing any of the following activities:
Learning, remembering, or concentrating?
Dressing, bathing, or getting around the home
(Answer if this person is 16 years old or over.) Going outside the home alone to shop or visit a doctor's office?
(Answer if this person is 16 years old or over.) Working at a job or business?
People answering "yes" to at least one of these questions are considered to have a disability. These questions are also used to define six specific sub-populations of disability: (16a) Sensory Disability, (16b) Physical Disability, (17a) Mental Disability, (17b) Self-Care Disability, (17c) Go-Outside-Home Disability, and (17d) Employment Disability.
Looks fair and practical, the seven classes of disability from (16 a) to (17d). isn't?
Where would you fit disability to discern data and info among these seven?
May look like closest to Mental disability, but that is about Learning, remembering, or concentrating.
Disability to discern is more like a loss of ability to separate grain from the chaff; truth from false.
Size of the Challenge
Indeed, size of the challenge to ability to discern is humongous.
Hear what Facebook report of May 26, 2021 says:
'Facebook's report shows how foreign and domestic covert influence operators have shifted their tactics and grown more sophisticated in response to efforts by social media companies to crack down on fake accounts and influence operations.
Facebook has removed more than 150 networks of coordinated fake activity since 2017, the report said. Twenty-seven networks have been linked to Russia, and 23 to Iran. Nine originated within the United States.'
I am sure if you ask Russia and Iran, they will say it is all misinformation circulated by Facebook.
If Facebook says, they have third party fact checkers, should I believe. Frankly, not.
Even financial audit firms, who are well trained for the job, fail many a times to discern true from fake. This is despite the fact that they, under law, are required to sign off 'the financial statements present true and fair view of the results of operations and financial condition of the business'.
There is a big hallow effect surrounding data. Data is the new Oil. Data is the new Gold. Data services have produced more billionaires than any other in such a short time. The programs of study of data analytics are sure meal ticket. We trust in God; others must come with data. Data speaks for itself. And so on and so forth.
Let's not forget data, info graphs and narratives are under someone's control and speak what he or she likes.
All marketing and advertisement have very high element of 'motivated', if not totally fake info. After all, the guiding spirit in all advertising is to 'look good', to 'sound good'.
Puffing is perfectly legal.
The concern of the media is advertisement revenue. True and fair is your business.
Innkeepers are not conscious keepers.
Financial services touches the life of everyone and therefore it has been the most regulated industry all over the world. The fact that data and info touches the life of everyone, it deserves regulation at the same level. And now that Fintech combines the two, mandatory regulation is a must.
Every civil society should be conscious of this fact. In many countries law has made certain provisions to protect senior citizens. But this problem is much wider and deeper.
Let me close with two observations:
Self- regulation sounds great, but mandatory regulation has been far more effective. Anyone having doubt about this should count how many times members of the Self- Regulatory Organizations have been chastised for misconduct; or the number of banking frauds and scams before and after formation of the regulatory bodies like Fed in USA. I am not for control, but I am for effective regulation.
Freedom of speech and expression is not above and beyond national security and public safety and health.
Truthfully, this discussion turned out to be a Disability to Discern (D2D) awareness as much as Disability Insurance (DI) awareness .
DISCLAIMER: The author is solely responsible for the views expressed in this article. The author carries the responsibility for citing and/or licensing of images utilized within the text.