Minor Girl Raped By Four Muslim History Sheeters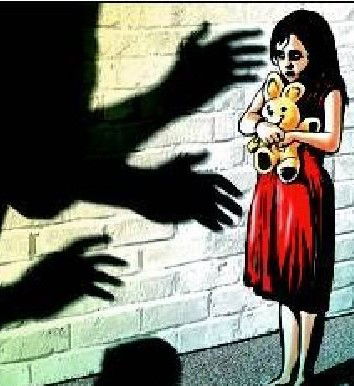 In Sangli district of Maharashtra, four Muslim youths who are history sheeters on Thursday (28 January) evening drugged and raped a 13-year-old minor girl.
As per reports, the minor was drugged by Kamil Nadaf, Farhan Dalait, Furkhan, and Farukh Dalait. Of the four only Farhan Dalait has been arrested and charged under various sections of the POSCO Act.
A complaint of rape was lodged by the young girl's mother. In her statement to the police, she said that the girl was kidnapped by the four accused from near their residence and was taken behind Miraj's Masterchef Hotel, where she was supposedly injected with a drug to make her unconscious and then raped.
At present, the girl is receiving treatment at Sangli Civil Hospital and her condition is said to be delicate.
All the four suspected rapists have a long criminal history and one of them was arrested under POSCO earlier and he was also accused in the Miraj riots case. Considering their criminal history, demands have been raised for a speedy investigation by the police and conviction of all the accused.
Notably, the infamous Miraj riots had started after a controversy over the erection of an arc depicting Shivaji killing Adilshahi commander Afzal Khan during the Ganesh festival in 2009. It later spread to various areas in Sangli and Kolhapur district, leading to loss of several lives and property.
Miraj City Police Station Senior Police Inspector Raju Tehsildar has stated that they have recorded the girl's statement as well and have undertaken investigations accordingly. Further, Farhan Dalait has been charged under sections 342, 354, 363, 376, 504, and POSCO Act. While Farhan has been taken into custody, police officials have said that further investigations are ongoing and subsequent action would be initiated on the basis of their investigations.
It is appalling that history sheeters and repeat offenders of sexual violence against young children are roaming around freely in society to find their new targets. This shows utter failure of law and order and justice delivery systems.
There is a consistent pattern in India where young Hindu girl children and young women are targeted by jihadi minded radical Muslims who use rape as an instrument of conversion. When they face resistance, their victims are even mercilessly killed. This is being done both at individual levels by jihadis and also in a planned manner where controversial organisations like the Popular Front Of India aid Muslim men trap Hindu women in love affairs later convert them to Islam and many times even pack these brain washed women in distant Islamic countries in Middle East to work as bonded labour or drag them into serving the ISIS as sex slaves.
DISCLAIMER: The author is solely responsible for the views expressed in this article. The author carries the responsibility for citing and/or licensing of images utilized within the text.