Mission Panjshir : Could Panjshir get the Air Force drop in time?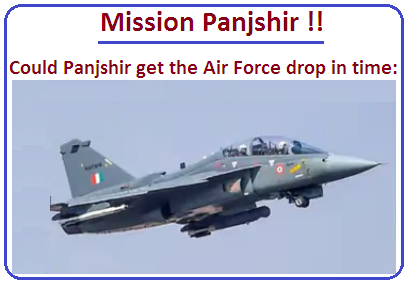 Mission Panjshir to commence at 12.03 AM? The sturdy tall Pilot sitting in Farkhor air base hanger (Tajikistan) shipping his hot Tea just glanced through the cloudy overcast outside and murmured. Great Wars are fought like chess. The smirk on Pilot's face was grisly and retributive.
ATC was not informed about this secret movement. Roaring engine and deafening sound of a jet carrying arms, ammunition and medicine was ready for departure to an unknown location. No one at Farkhor air base was aware of its movement.
How was the Tea Pilot? The sonorous voice of a Muscular built middle aged commander asked. Ready for the Sortie? Yes, the stiffened veins around the neck of the pilot were revealing more than it could conceal. Relax Pilot. Your mission stands between the life and death of Saleh and Masood.
I have been briefed about your impossible maneuvering along the mountain cliff. Jet is loaded beyond capacity. Fly low to balance between Chinese Satellite and Pakistani Radar. Yes both have made it to the Panjshir valley now. Only one narrow strip between two cliffs is protected from ground to air assault by the Taliban. Take care of the air pocket between the cliffs. Hope no turbulence for next 2 hrs. I look up to you. And trust your reputation and Luck.
I have requisitioned your skill. Trust you will not disappoint the Life and liberty of Tajik of Panjshir. Despite lengthy instruction, The Pilot and Commander were anonymous and unknown to each other.
In a few minutes, ATC will be manned by me and none the else. I cannot risk and trust anyone for the secrecy. Pilot, why am I sensing a retributive vibe around you? Anything I can do for you? I am on a mission commander, nothing else. I am ready.
The Taliban had fortified the lower base. Pounding mortars from the foot hill were taking a toll. Saleh and Massod were now within shelling range. Frenetic messages were relayed to Farkhor air base Tajikistan for Aerial support. The ammunition was depleting fast. Dark cloudy sky was gradually engulfing hope into despair. Massod, Could you get any response from Farkhor air base. With a Pause, Saleh said, Commander is desperate. Loaded Jet is ready, but choosing a pilot who could sacrifice his life for such a mission. Who will be? Yes it is no less than a Suicide mission. The worry line on Masood's rugged face was telling the story of days ahead. He could anticipate the next morning.
At Farkhor air strip, Ear piercing sound from jet was bothering Commander in ATC. Why this sound Pilot? It is load. Do not worry. In a moment, Jet took the height above the mountain. Weather was not as predicted by the Commander. Pilot opened both the thrust to stabilize. 2 More minutes and you enter the cliff. Can you see mountains around? No commander, it is an absolute blind, dark cloud. Go high a bit to catch transmission, disruption could be within the cliff. Yes, the composed mind of the pilot was at its amazing best. 30 seconds to enter the cliff, when a volley of fire emerged? Hold the fire? Pilot was shouting at its peak. Ask the Tajik to hold back. No cross fire. I am flying low enough. Commander in ATC was desperate to connect to Masood.
Cover my Guys. He is flying overhead within the striking zone from the North. Hold your fire. Masood emerged from his hideout to scream, hold. Hold your fire. Hold. ATC was frenetic. The air pressure within the cockpit was signaling something wrong. Commander could sense an amiss. He shouted at his best. Pilot you are bang on target, relieve the load. Relieve the Load. Relieve it and eject. With Choked Voice, blood in eye, stiffened veins and absolute trance condition, Commander could do little then signaling.
The Load of the jet had damaged one thrust. Sensing nothing in hand, the Pilot switched off one engine. Cannot lift this load with one thrust now. It was worse than a dog fight between the valleys. Pilot could just manage the target where the load was ejected. Relieved. Jet picked up height and pace. Saleh and Masood could see the Ammunition on land and divinity in the Sky.
Pilot shouted in ecstasy. Mission accomplished. Keep my tea ready Commander. I would tell you about my retributive vibes. It was unheard and rare. As he landed, he jumped and raced to ATC to embrace Commander. It was a frenetic run of Joy. Commander I did it.
Commander was lying in a pool of blood oozing from his nose and mouth. Commander was no more now to know about retributive vibes his dear Pilot.
Shaken and Numb in disbelief, Pilot held his head and murmured. Tajik life is safe now.  Salute you commander.Could barely murmur with cosed eye. – सदगति.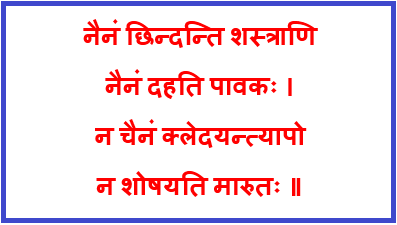 DISCLAIMER: The author is solely responsible for the views expressed in this article. The author carries the responsibility for citing and/or licensing of images utilized within the text.