MLA Amanatullah Khan's bullying did not work in front of Delhi Police, declared 'BC'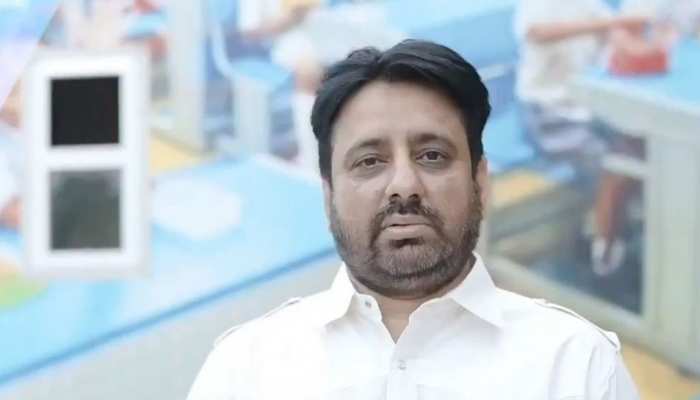 The domineering of Aam Aadmi Party's domineering MLA Amanatullah Khan could not work in front of Delhi Police. Police has declared Amanatullah Khan as a professional criminal as Bad Character (BC). Along with this, a history sheet has also been opened against him. Delhi Police says that Amanatullah Khan is a habitual criminal, in which there is no scope for improvement.
According to the police, 18 cases are registered against Amanatullah Khan. These include allegations like assault, occupation of government land, threatening government employees, obstructing their work, spreading hatred among different sects.
According to sources, Jamia Nagar Police Station had prepared a detailed report on the activities of Amanatullah Khan and sent it to the authorities. In this report, an appeal was made to declare Amanatullah Khan as a threat to the society as a bad character. Taking action on this report of the SHO, the DCP approved the declaration of Amanatullah Khan as 'BC'.
Simply put, now Okhla MLA Amanatullah Khan has been declared a professional criminal. In such a situation, any next anti-law act of Amanatullah Khan can put him in deep trouble. Declaring its MLA as a bad character is being considered a big setback for the Aam Aadmi Party. According to the records of Delhi Police, Amanatullah Khan had taken admission in Jamia Millia Islamia to do graduation, but did not complete the degree and left his studies in between. That is, he has studied only till 12th standard.
Amanatullah Khan had stopped the MCD squad that arrived at Shaheen Bagh to remove the encroachment and created a ruckus with his supporters. After their constant uproar, the MCD and the police force had to retreat. The next day, when MCD started anti-encroachment action at Madanpur Khadar near Shaheen Bagh, Amanatullah reached there along with his supporters and started a ruckus. However, this time the Delhi Police, showing strictness, arrested Amanatullah and took him away and locked him in the police station. The next day, he got bail from the court on several conditions. Meanwhile, the police declared Amanatullah Khan as a bad character.
DISCLAIMER: The author is solely responsible for the views expressed in this article. The author carries the responsibility for citing and/or licensing of images utilized within the text.