Modi : CEO, iNDIA – How Modi Convinced Google to Invest in India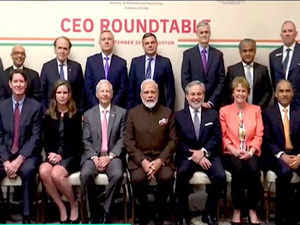 PM modi is talking to world's biggest corporations directly everyday
From Bill Gates to Sunder Pichai , everyone has Modi's personal number saved in their contacts
Indian Prime minister Narendra Modi is doing what no one has ever done before.
He has assumed the role of CEO, India and is reaching out to world's biggest corporate leaders personally.
Everyday PM Modi is talking to global investors like Bill Gates and Sunder Pichai, one on one. Modi's mission is simple – bring huge investment to India. He has declared a vision for $5 trillion Economy and is everyday working for it.
Personal connect that Modi is developing with these global corporates is exceptional. News is that most global business leaders have direct access to PM Modi and have is personal number saved in their contacts. PM is just one call away if you want to invest in India.
This working style is not new for PM Modi, world remember how for Tata Nano project Modi sent a direct sms to Ratan Tata and brought Tata Nano plant to his state Gujarat from west Bengal.
Modi knows business and importance of huge investments for a prospering economy.
Modi has taken up personal responsibility of bringing investments in India.
"India remains one of the most open economies in the world. We are laying a red carpet for all global companies to come and establish their presence in India. Very few countries will offer the kind of opportunities India does today," Modi said while addressing 5,000 global participants from 30 nations.
Modi has Listed out reforms in agriculture as well as those in defence and space sectors to seek global capital. Modi is making Indian economy more productive, investment-friendly and competitive.
Huge Google investment is just a beginning, the way Modi is personally working for the mission, India will soon witness moat global corporations lining up to work in India.
DISCLAIMER: The author is solely responsible for the views expressed in this article. The author carries the responsibility for citing and/or licensing of images utilized within the text.