My Experience From Doctor to COVID19 Patient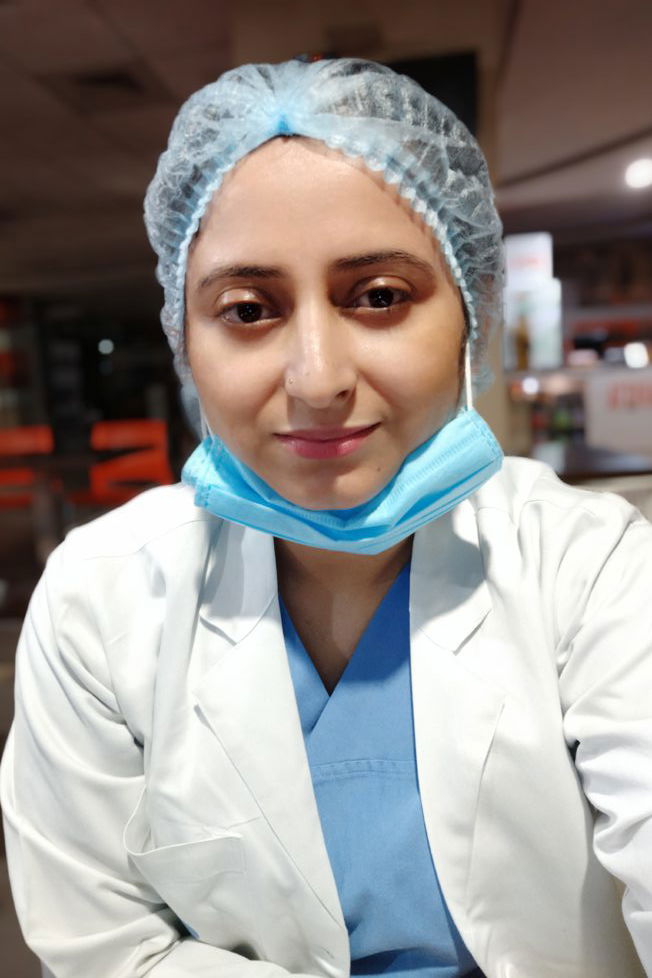 My Experience as a COVID19 Positive Patient :
I am working as an emergency Physician in Delhi. As an emergency health worker we are first one to get exposure to the patients coming into hospital in distress.

On 24th May 2020, a patient came in Respiratory Distress to our emergency. Me with the help of my emergency team intubated that COVID 19 positive patient and put him on mechanical ventilation support and admitted the patient in COVID ICU. We were performing similar procedures to COVID positive patients for last two months and during this period four of our staff members came positive, so we all knew that there is a high probability to get positive.

On 27th May 2020, I experienced the COVID19 symptoms. I first experienced the unusual COVID19 symptom of Back pain, weakness and a pricking sensation in throat when I was on duty. I returned from duty and slept after sanitising myself. When I woke up I felt fever of 100°F, bodyaches and weakness. I had never felt such symptoms in past so I was sure I am COVID19 positive. I immediately isolated myself.

I decided for COVID19 testing. As I am a health worker and we are frontline workers so I did not face any difficulty in COVID19 testing. I got tested next morning. On the very next day I got the report which was indeterminate. Meanwhile my symptoms were worsening. I developed running nose, headache, cough and very fatigued and unwell.

On 30th May I again went for COVID19 testing and next day I got the COVID19 positive report. At that moment I got scared as I am living alone in Delhi. My parents are 600 kms away from me and its difficult to reach here during this pandemic as lot of travel restrictions. A number of questions were coming to my mind like If the symptoms will worsen where will I go ? Who will take care of me ? I was totally depressed at that moment. I thought if I will inform my parents it may give them unnecessary stress.

All this thought process in my mind was depressing me more and more but a call from my colleagues made my morale up. They said don't feel alone here, we all are here for you always and we are coming to you right now. It was huge relief for me. Also, A call from Tajinderpal Singh Bagga ji was much relieving as he assured me that no need to worry we will take care of everything you need. He assured me that we will arrange for Hospital bed etc if there will be need for that and as per his words he arranged all the essentials like medicines which we were unable to get in my area.

On the 5th day, I developed respiratory symptoms that was most frightening for me, as I thought it could deteriorate and I may need hospitalisation which further end on the ventilator support. I wanted to avoid that because I didn't inform my parents.

Being a doctor, I was aware of the recovery process. I took all the medicines as per the symptoms. Also, I took lot of fluids, and some Ayurvedic Immunity boosters.I watched yoga videos on YouTube and followed all. After 8 days of all the symptoms like fever, headache, cold,cough, Anosmia , Diarrhoea etc I was on mend.

One more experience, I want to share, it was more difficult to beat isolation than to fight the disease. So I kept myself connected to the people through social media. It gave me dual benefits First,
I took isolation period as an opportunity to educate the public about the virus and also treated the patients by telemedicine.

I treated fifteen COVID 19 positive patients during my COVID19 positive period. Among them two were 93 old male and a 80 year male. One was 65 old female with co- morbidity and one was 6 month old baby. Second, I kept myself connected to people that helped me to pass the Isolation phase easily and it also reduced the fear of Corona among people.

My suggestion to all is COVID 19 is a highly contagious, world is still researching on it. So take all the precautions to contain its spread and stay safe. Follow all the guidelines of MoHFW.
Keep your will power strong, it will help to fight the disease.Keep yourself well hydrated. Drink plenty of liquids. Add Vitamin C in your diet. Take multivitamins to boost your immunity.
Do meditation, Yoga.
Take proper diet.
Take proper sleep.
If you are in home isolation then maintain proper hygiene, like regularly change bedsheets, wash clothes, take bath twice a day. Sanitise bed room and other households regularly, wear mask in the home. Monitor vitals regularly atleast twice a day (Blood Pressure, Heart Rate, SPO2, Respiratory Rate etc.)

Most important Betadiene Gargle three or four times a day.

If you are COVID Positive, you can beat it. Not to lose hope and keep the morale up.

Dr Monika Langeh
ER Physician
DISCLAIMER: The author is solely responsible for the views expressed in this article. The author carries the responsibility for citing and/or licensing of images utilized within the text.