National SC Panel comes in support of NCB officer Sameer Wankhede, condemns personal attacks on his family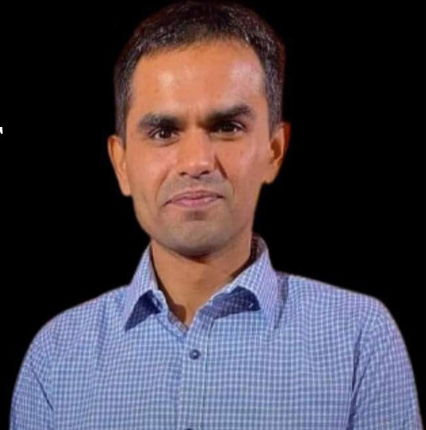 National Scheduled Castes Panel comes in support of NCB officer Sameer Wankhede and also condemned the ongoing personal attacks on his family. Vice Chairman of the National Commission of Scheduled Castes, Arun Halder came up with a statement to back NCB officer Sameer Wankhede. He said " An officer is doing his duty and making the department proud. So how can a minister personally attack him and his family members? The government should carry out an investigation in why he is doing so,".However, the vice-chairperson of National Commission of Scheduled Castes also stated that the state can initiate a probe in case of doubt about a person's caste certificate. "In the central government, caste verification is not mandatory, but the state government is empowered to probe into the caste certificate of a resident of Maharashtra,". Devendra Fadnavis too condemend attacks on Sameer Wankhede's family says "it's wrong to attack an NCB officer's family. I saw Kranti Redkar's interview, it's shocking that Sameer Wankhede's family is attacked like this".
A sitting Minister in Maharashtra, Nawab Malik of NCP political party threatens NCB officer Sameer Wankhede to watch out what happens to him post retirement next year. Nawab Malik threatened Sameer Wankhede that he will be jailed and thrown out of his job in one year" but noone seems to be talking about this perversity. Nawab Malik of NCP also accused Sameer Wankhede of extortion. Maharashtra Minister Nawab Malik accused and threathened Sameer Wankhede by saying "They(opposition party) have a puppet-Wankhede. He raises bogus cases against people. I challenge that Wankhede that he'll lose his job within a yr. You came to jail us,people of this nation won't be silent without seeing you behind bars. We have evidence of bogus cases". Nawab Malik further added " Tell us who your father is, the one who is putting pressure? Nawab Malik isn't going to be scared of anyone's father whatever pressure you may try to put on me. I won't stop until I put you in jail, I'd like to make this clear today ". In response to this Sameer Wankhede said Personal attacks being made on us in the past 15 days. Attacks are being made on my deceased mother, sister and retired father. I strongly condemn this: NCB Zonal Director Sameer Wankhede in Mumbai. He also said that he might send a legal notice to Nawab Malik for this. Lashing out Nawab Malik , sister of Sameer Wankhede said " This honest officer, who is my brother, is cleaning the state. Why does Nawab Malik have a problem. His own area, where drugs were freely there, is getting cleaned out. He should be happy and felicitating him".
DISCLAIMER: The author is solely responsible for the views expressed in this article. The author carries the responsibility for citing and/or licensing of images utilized within the text.