Bishop Joseph Kallarangatt Of Syro Malabar Church Warns Of Increasing Sex Jihad Cases In Kerala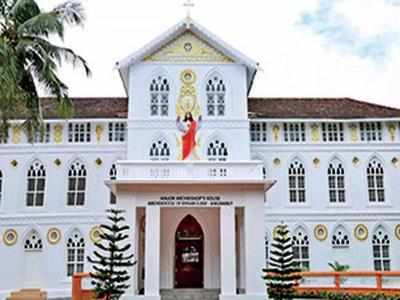 With increasing Sex Jihad cases all over India and Kerala in particular, the Bishop of Pala Diocese of the Syro-Malabar Church in Kerala has written a letter addressed to the Christian Pastors of the diocese to warn all Christian families within their respective parish about "some sections and groups", read Jihadists, trying to trap Christian girls.
Bishop Mar Joseph Kallarngatt has reportedly written in the letter dated August 28th that girls are being systematically entrapped by "groups" (read Islamists) by pretending to be former priests of their parish.
He stated that the entrapper males have come up with a novel technique of first contacting representative of a local body or a some respected person in the area and convince them that he is currently residing in some foreign country and needs contact numbers of young girls to get some feedback on a certain topic needed for paper presentations in that foreign country.
The caller then asks the local resident to inform the girls of their area that he would be contacting them in five minutes. Soon after the initial conversation with the girls, the tone, tenor and the subject of conversation changes. Then these men easily entrap the target girls in sexual relationships feigning love.
Pastor Joseph Thadathi, the Vicar-general of Pala diocese, has reportedly said that such instances have been occurring in great frequency for the past three-four months. The targeted girls are of 16-22 age group. Many targeted young girls have been reportedly suffering from mental trauma after being taken for a ride by the entrappers.
The Pastor reportedly said that the motive is not clear yet whether it is religious conversion or sex or drugs. Pertinently, the Pala diocese had reportedly protested against Sex Jihad few months ago. The Kerala Catholic Bishop Council have been consistently complaining for past several years against rampant Sex Jihad in Kerala targeting young impressionable Christian girls for converting them to Islam.
The Catholic body had also written to Home Minister Amit Shah sometime back to take steps to curb the menace of Sex Jihad as the state's left front government headed by Pinarayi Vijayan is in a denial mode which helps the Jihadists to get away with their agenda to Islamise India by hook or crook.
Image sourced from TOI
DISCLAIMER: The author is solely responsible for the views expressed in this article. The author carries the responsibility for citing and/or licensing of images utilized within the text.