No "Free" Trade for China?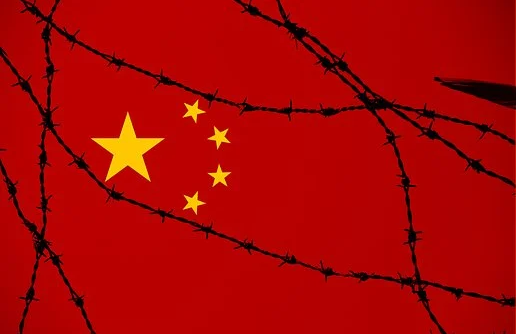 Economic might eventually does turn into defense might. But war is a dead end to healthy economics with the World. Reports reveal that the Chinese Communist party has issued urgent notifications to local administrations like the Huizhou city to stop Japanese and South Korean companies from leaving China. Shinzo Abe's last strike before resigning from the post was an economic package for Japanese companies to withdraw from China. This is an early sign that post US election results, the World will anchor towards an economic order where globalization will pivot around democratic values instead of just profits.
Huizhou is one of the biggest manufacturing hubs in South China. It is said to have witnessed 70-80% fall in trade with South Korea and Japan as the city lost about 2/3rd of Korean companies operating therein. The CCP has desperately urged to use the weapon of "Gifts", which it uses in the West, particularly to render the top US executives of companies totally silent over technology and intellectual property theft for over decades now. Further directives are given to the officials pointing at making the most of the relatively better relations and lesser impact of corona in the south-east nations. China handles electricity grids and power distribution contracts in few of them under BRI. Besides the belligerence in the South China sea, these few also face the trauma of allowing dams over rivers flowing to them from China for the sake of electricity and let China control their water taps too. No wonder the CCP finds relations comparatively better with them!
Chinese applications are well-known weapons of suppression and manipulation. With apps such as Tiktok and WeChat, China could access a massive, less-literate population and misuse the emotional and social profiling data bank created over time. The ability of talking to the enemy's population directly, by-passing the enemy's leadership is a lethal weapon of war. Imagine mobilizing a huge crowd with a fake narrative. As Indians we took a lead in banning the application as we ought to be aware of the psy-op effect of "Ashwatthama is dead". Chinese companies are supposed to immediately turn in any information of any business-market to the party instantly. The World's worst censorship of internet freedom is still planning to roll-out 5G with Huawei. About 17% of World's ketchup comes from Xinjiang where the forced labor is put to use like rest of China with unmatchable export targets given to complete. Most countries still go on taking face-masks and other products made in Chinese re-education camps. A recent expose is that of a Chinese company Zhenhua found spying on eminent people of all big nations since couple of years in huge numbers. Companies like Hikvision which is known for human rights abuse in China freely operates everywhere else. Isn't the World funding the torture of innocent Chinese people by buying products from China?
Time to insulate from China?
The CCP continues to lay traps of joint industrial parks and economic promotion conferences to lure the profit-seeking businessmen from democracies. The global flow of communication and transaction is under a serious threat. From Aamir Khan's movies in China to Chinese investments in Bigbasket and Grofers kind of start-ups to Oppo-Vivo sponsorship in IPL, one fine day people and companies would not let government take action against China when needed. Many of the sister city MOUs and Confucius institutes' tie up with universities have clauses regarding strict protocols on what is not allowed to be spoken about the CCP. How are we to expect these institutes to give a free-speech platform to students? Many universities get Chinese funding as private equity for their incubation centers. With this kind of a free-run, public or even the brokers-investment experts have no clue regarding who is investing in our businesses and what the past criminal or human rights record of the Chinese investor is, back home in China. Indigenous Security Studies PhDs with finance expertise are now needed at institutions like SEBI or the SEC in US.
The National Basket Ball association of USA warned players from voicing human rights concerns in China because of the funding. Similarly, California's state retirement fund invests in Chinese stocks in millions of dollars. Imagine the size of population covered under retirement benefits. Companies like Google work on special surveillance-based search engine projects for the CCP. Imagine the danger of these companies bringing communism back home. Several US companies have officially registered opposition to the White House against any economic actions on China for the risk of losing a market. There is no principle of equity or reciprocity in trade or diplomacy with China. When the World says Rules-based or Rule of Law, what CCP hears is Rule by Law. When you offer a Dove of Peace, China prefers eating it raw. The World has to decide if it wants to cut-off relations or risk importing this barbaric ideology home.
DISCLAIMER: The author is solely responsible for the views expressed in this article. The author carries the responsibility for citing and/or licensing of images utilized within the text.