Padamasana Lord Buddha Clad In A Superbly Woven Robe Brass Statue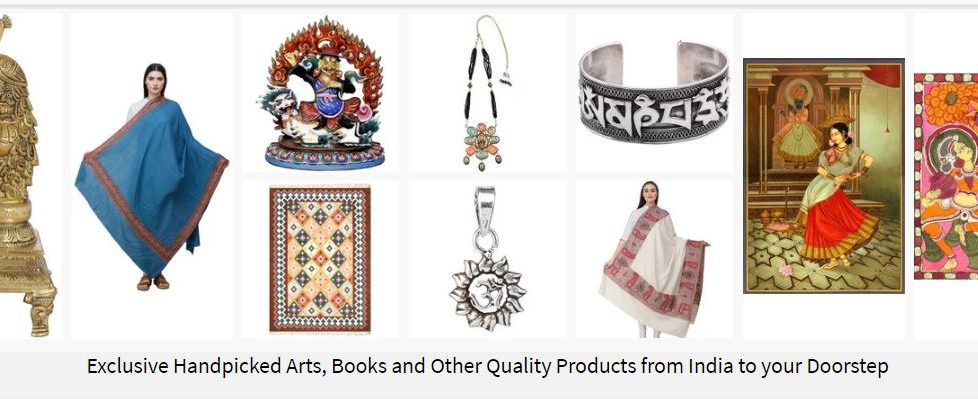 Exotic India Art a brand which deals with Indian Culture, Tradition and Religious products since 1998. Here you will find India's handmade products with very delicate finished. Exotic India Art has collection of India's Arts, Paintings, Sculptures, Beauty, Books, Textiles, Healthcare, Jewelry, Beads, CDs, DVDs and much more.
Here in Exotic India Art collection of Indian Sculptures you will find massive collection of Indian Hindu God and Goddess, Nepalese God and Goddess, Buddhist, South Indian Sculptures, Religious and Ritual Sculptures, Corporate Gifts, Tantra, Dolls, and much more. All these Sculptures and Statues are made of many different materials likewise Woods, Stones, Marbles, Copper, Bronze, Gold, Silver, Brass Statues and others. You must Visit to Exotic India Art Sculptures gallery.
Get Padamasana Lord Buddha Clad In A Superbly Woven Robe
Lord Buddha, the founder of Buddhist religion is known for his immense hardships, extreme sacrifices and long lasting patience to complete the journey of attaining enlightenment; postured enticingly on a richly carved lotus pedestal, having parallel double layered petals on a supremely chiseled base.
Tibetan Padamasana Lord Buddha in his iconic padmasana holds the beautiful begging bowl identifying him as the head of the order and the other hand faces outwards forming the cosmic wheel of law by his thumb and fore finger joined together.
Apart from his perfect carvings and finite structures, Lord Buddha is draped in luxurious robe having interlocked carvings and a mesmerizing thin border. The realistic expressions of his face, high browed eyes and the exclusive coiled hair represent the sculptor's knowledgeable skills and fine play of hands. The upward wavy mark on his forehead is the third eye of wisdom and the three clear lines on neck symbolize his sweet and soulful voice.
DISCLAIMER: The author is solely responsible for the views expressed in this article. The author carries the responsibility for citing and/or licensing of images utilized within the text.