India's Daughters – Women who Made India Proud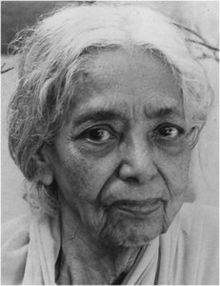 The achievements of Indian women are hardly spoken of and many don't get the recognition they so deserve. However, on National Science Day 2020, the Ministry of Women and Children Development announced the establishment of 11 Chairs in the names of Indian Women Scientists at Institutes across the country in order to recognize & encourage Indian women in the field of science.
Here is only a brief compilation of the achievements of these 11 women and each of these women deserve a separate article to cover the work that they have done. This compilation is intended to serve as an inspiration to young girls.
anna Mani(23 August 1918 – 16 August 2001)
Anna Mani was a physicist and meteorologist. She was the only woman scientist to work with C.V. Raman and is well known for her work in atmospheric physics and instrumentation. She contributed to the study of radiation, ozone and atmospheric electricity, both on the surface and in the upper air using special sounding techniques. A physicist by training, she specialized in weather and meteorology. She retired as the deputy director general of the Indian Meteorological department in 1976.
Archana Sharma (16 February 1932 – 14 January 2008)
Archana Sharma was a botanist and specialized in plant genetics. Her widely recognized contributions include the study of speciation in vegetative reproducing plants, induction of cell division in adult nuclei, the cause of polyteny in differentiated tissues in plants, cytotaxonomy of flowering plants, and the effect of arsenic in water. She completed her Ph.D. in 1955 and D.Sc. in 1960, specializing in Cytogenetics, Human Genetics and Environmental Mutagenesis. As a result, she became the second woman to have been awarded a D.Sc. by the University of Calcutta.
She was a member of organizations such as the University Grants Commission, National Commission for Women, Science and Engineering Research Council, Department of Environment, Overseas Scientific Advisory Committee, among various others. Sharma also served as Chairperson on the Task Force on Integrated Manpower Development of the Department of Biotechnology.
Asima Chatterjee (23 September 1917 – 22 November 2006)
Asima Chatterjee was an organic chemist, whose main area of interest was natural products with special reference to medicinal chemistry. She was the first woman D.Sc. (1944, Calcutta) and was the recipient of the Padma Bhushan, S S Bhatnagar award, C V Raman award among numerous other awards.She made significant contributions in the field of medicinal chemistry with special reference to alkaloids, coumarins and terpenoids, analytical chemistry, and mechanistic organic chemistry. She successfully developed the anti-epileptic drug, Ayush-56.
She published around 400 papers in national and international journals and more than a score of review articles in reputed serial volumes. Her publications have been extensively cited and much of her work has been included in several textbooks.
Bibha Chowdhuri (1913 – 2 June, 1991)
Bibha Chowdhuri is well-known for her work in particle physics and cosmic rays. She who not only worked with Dr Homi Bhabha and Dr Vikram Sarabhai at TIFR and PRL, respectively, but also in the laboratory of Nobel-winning physicist P M S Blackett. She was involved in the Kolar Gold Field experiments to detect neutrinos.
A new book, 'A jewel unearthed: Bibha Chowdhuri', by leading science historians Rajinder Singh and Suprakash C Roy, has sought to answer questions on why Bibha Chowdhuri never received any formal recognition for her work.
The International Astronomical Union (IAU) christened the yellow-white dwarf star HD 86081 as Bibha, in her honor.
Darshan Ranganathan (4 June 1941 – 4 June 2001)
Darshan Ranganathan was known for her research and work in bio-organic chemistry. She was an expert in designing proteins and other nanostructures of structural importance in chemistry. She was also recognized for her work in "supramolecular assemblies, molecular design, chemical simulation of key biological processes.
Her son, Anand Ranganathan is a Consulting Editor and columnist for Swarajya. He has written previously for Newslaundry, DNA, and The Newsminute.
E K Janaki Ammal(4 November 1897 – 7 February 1984)
Janaki Ammal was one of India's earliest botanists, who specialized in cytogenetic who made significant contributions to genetics, evolution, phytogeography and ethnobotany. She was Founder Fellow of the Indian Academy of Sciences. She was awarded the Padma Shree by the Indian government in 1977 and in 2000, the Ministry of Environment and Forestry created the National Award of Taxonomy in her name.
The flower Magnolia Kobus Janaki Ammal is named after her.
Iravati Karve (15 December 1905 – August 11, 1970)
Iravati Karve was India's first female anthropologist. She was the Head of the Department of Sociology and Anthropology at Deccan College. She presided over the Anthropology division of the National Science Congress in 1947. She wrote extensively on a wide variety of academic subjects and otherwise. Her writings include the highly acclaimed book 'Yuganta' which won the Sahitya Academy Award.
Kadambini Ganguly (18 July 1861 – 3 October 1923)
Kadambini Ganguly was among India's first two female physicians — as well as South Asia's and the British Empire's — to have been trained in modern medicine. As the first woman in most places she stepped into, Ganguly fought off many prejudices and much discrimination. Apart from practicing independent medicine, she was also politically very active.
Kamal Ranadive (8 November 1917 – 2001)
Kamal Ranadive was a biomedical researcher known for her research in the link between cancers and viruses. She founded the Indian Women Scientist Association (IWSA). She also conducted research into the links between cancer and genetics, as well as cancer in infants. Her work led to developments in the causes of diseases like leukemia, breast cancer, and esophageal cancer. She was awarded the Padma Bhushan in 1982. She was also awarded the first Silver Jubilee Research Award 1964, of the Medical Council of India.
Rajeswari Chatterjee (24 January 1922 – 3 September 2010)
Rajeshwari Chatterjee was a was a scientist and an academic. She was the first woman faculty in the Indian Institute of Science, Bengaluru from where she retired in 1982. Her awards include Mountbatten prize for the best paper from the Institute of Electrical and Radio Engineering, UK, the J C Bose Memorial prize for the best research paper from the Institution of Engineers. She worked on social programs, including the Indian Association for Women's Studies.
Raman Parimala(born 21 November 1948)
Raman Parimala is a mathematician well-known for her contributions to algebra. She specializes in using number theory, algebraic geometry, and topology. She is also well-recognized for her solution to the second Serre conjecture.
Sources & Other Readings:
https://www.ias.ac.in/Initiatives/Women_in_Science/The_Women_Scientists_of_India
Read more about Darshan Ranganathan here: https://www.thebetterindia.com/218854/women-scientist-unsung-darshan-ranganathan-organic-chemistry-inspiring-india-ang136/
Read more about Bibha Chowdhuri here:https://www.firstpost.com/tech/science/bibha-chowdhuri-unearthing-and-celebrating-a-forgotten-jewel-in-indian-physics-5681751.html
Refer to this talk for some detailed info: https://www.youtube.com/watch?v=Fjn16NJiEy4&t=1555s
Picture Source: Google
Also read:
DISCLAIMER: The author is solely responsible for the views expressed in this article. The author carries the responsibility for citing and/or licensing of images utilized within the text.