PM Modi: The Scourge of Jehadi, Naxal & Khalistani.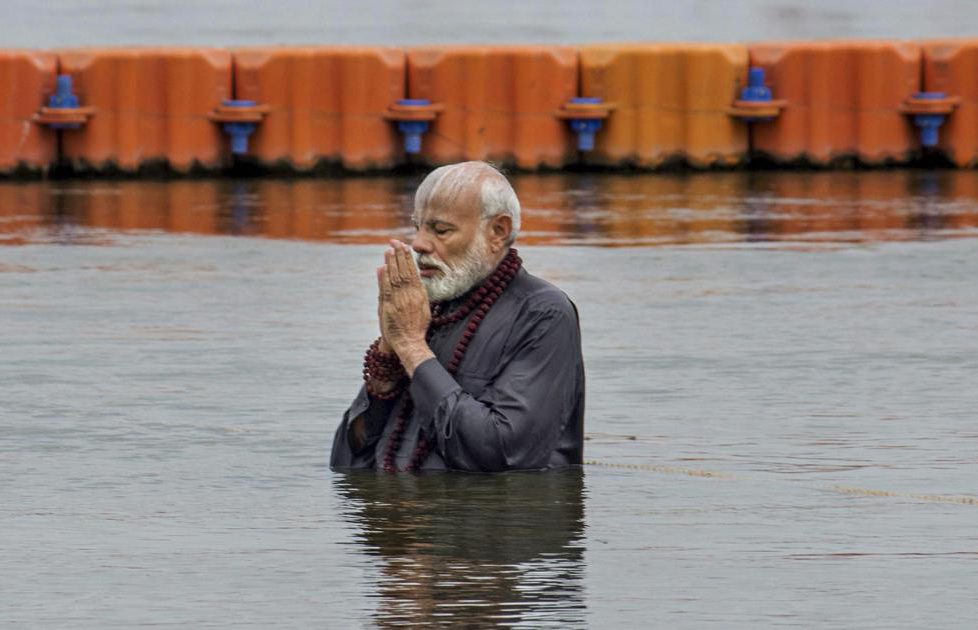 Candid yet unkind, PM Modi has no word of forgiveness in his dictionary. This every Anti-national, Naxal, Jehadi and Khalistani knows except for periodic amnesia among his followers. And that is truth but irony.
Modi jee occupied a termite-eaten system in 2014. A system which boasted a lofty idealism but was infiltrated by devious media, deceitful elite and corrupt middleman. The huge mass of Society was systematically deprived of basic amenities like Roads, Power, potable water hygienic toilets etc. Border was kept open to encourage Rohingyas and illegal Ghuspathia. The cultural adulteration and Hindu-phobia was at its peak, whose narratives were nicely camouflaged by the Lutyen media brigade.
Do not mess with Modi !!
One line message was delivered by direct assault on the corrupt black money system. Twin attacks through Demonitization and GST in successive years broke the spine of powerful black marketer. Till date narratives are manufactured in public domain by such crooks planting all possible adverse stories of failure against this assault. A section of gullible and self-hating citizens also believe them, no doubt. But the grueling pain among the corrupt is a matter to rejoice. So enjoy this pain. And Modi jee did it with so ease.
Naxal were deeply entrenched in every power corridor. They had access to policy matters from conception stage to execution. They built a secret invisible network of power brokers. Creating social dissension and conflict was the only goal of these urban naxal. And in the stroke of pen, NIA have shown them their limit through Bhima Koregaon case. Today an important section is behind bars and the rest are counting their days in fear and trepidation. They often say fascist Modi. If you ever listen to this connotation, enjoy the pain of these thugs.
No one knows how many innocent lives were lost awaiting their savior before the 2014 Jehadi attack. Series of Bomb blast, killing and Talibani crime became so organized and orchestrated that it was new normal before 2014. A group of urban elite through their Jehadi foot soldiers had completely taken over the control. Series of NIA and IB action and crucial justice delivery in Delhi riot 2020 have broken this pernicious gang. Probably one final assault at the root in Pakistan is left. We would see that soon.
Conversion and missionary thug were in most unethical and immoral business for over a centuries. Imagine the control, penetration and reach of these crooks that the face of conversion business Mother Teresa was awarded with Bharat Ratna even. And one stroke of the pen has eliminated this foreign funding by amending the provision of FCRA act. And sooner than later, an anti-conversion law would be the last nail in their coffin.
Among all these thugs, Khalistani perhaps were given the longest rope. They hide themselves behind the decorated Sikh and Khalsa tradition for so long. This foreign funded Pakistani sponsored shameless, ungrateful thug perceived an immunity. Crowd of gullible farmers and farmer leaders became the cannon fodder. Come 26th January, they undid centuries of bravado and moral grandeur. They hoisted a flag in place of Tri color at Red-fort. Tsunami of Public outrage which is genuine has been swollen by PM Modi. But no forgiveness please. The thug has been trapped. Watch the unfolding events in days to come.
Decades to come, watch for the bleeding Naxal, Jehadi, missionary and Khalistani group. Every assault and abuse will be put to justice. The shuddering in crooks camp is visible. The citizen test of resilience, trust and perseverance will mount unbelievable pressure. Which they are of course entitled for.
Blessed with Patented strategy and unending patience, PM Modi has no word of forgiveness in his dictionary.
DISCLAIMER: The author is solely responsible for the views expressed in this article. The author carries the responsibility for citing and/or licensing of images utilized within the text.