CLAT 2022: Preparation Tips for CLAT 2022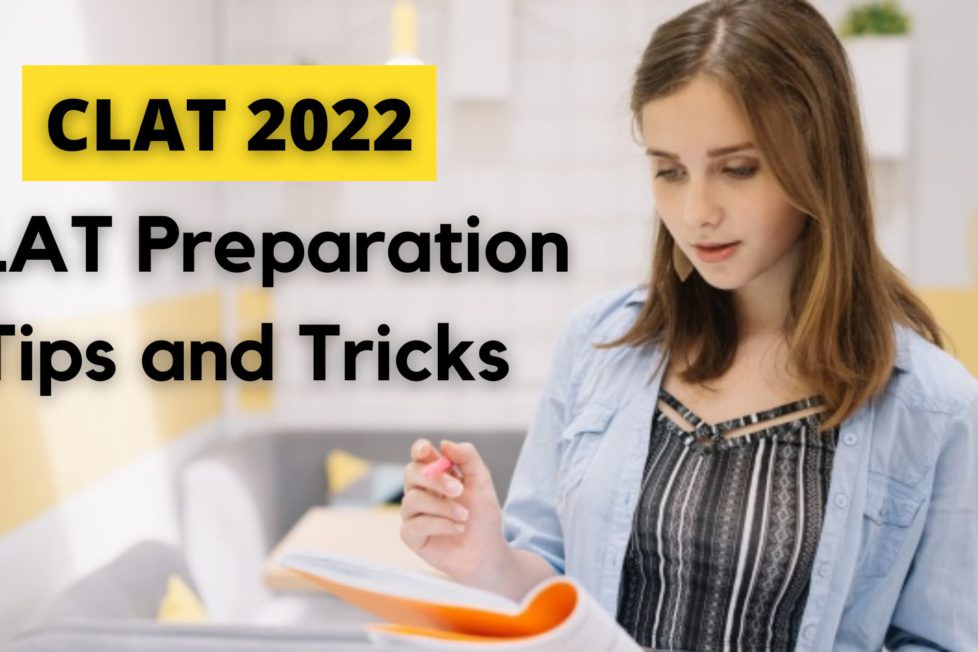 Are you planning to make a career in the legal field? Well, in that case, you have to score high in CLAT to get admission in top universities. While many students have this impression that preparing for CLAT is difficult, it is actually not true. However, to crack the exam, you have to make sure to take the right steps and develop the right strategies.
Are you interested in CLAT 2021? Your CLAT exam is over, check the answer key here.
Do you want to know how to qualify for the competitive CLAT exam? Here are some of the most effective tips that can help you prepare better for CLAT 2022. Let's find out!
start preparation early
Early preparation is one of the best ways to crack the CLAT exam. When you start your preparation early, you can get enough time to cover the basics and cover complex topics. Apart from this, you will also get plenty of time to practice sample papers, mock tests, etc. Make sure to start preparing for CLAT 2022 at the earliest to get an in-depth knowledge of various subjects. You can join CLAT online course for CLAT preparation 2022.
Know the Syllabus and Exam Pattern
One of the common mistakes that CLAT aspirants make is to start preparing straight away or go through the previous year's questions. However, your first step of preparation should be to go through and understand the syllabus and exam pattern. Find out what all the topics are and the topics you need to cover.
Understand what kind of questions come in the exam, whether they are objective or subjective. Apart from this, you must also know whether there is any negative marking or not. Once you are familiar with the syllabus and exam pattern, you can easily know which topics to focus more on and the lesson.
Also Read: HOW TO PREPARE FOR CLAT LOGICAL REASONING SECTION
prepare a study plan
To qualify for CLAT 2022, you need to plan carefully. There are mainly five main areas in the exam. It includes English Language, Current Affairs & General Knowledge, Qualitative Techniques, Logical Reasoning, and Legal Reasoning. Keeping these five sections in mind, you need to prepare your study plan.
Make sure to prepare a study plan keeping in mind the CLAT and it should cover all the topics. Give time to each subject. Also, carefully plan the resources you will use. However, merely preparing a study plan is not enough. You also have to follow this diligently. Having a well-planned strategy can help you tackle complex and difficult topics with ease.
Recognize your strengths and weaknesses
For every CLAT aspirant, it is important to know their strengths and weaknesses. Identifying your strengths and weaknesses will allow you to know the topics that you are good at and which need special attention. Also, it will allow you to devote more time to the subjects in which you are weak. For example, if you are weak in maths, you can devote more time to practicing NCERT Maths Textbook questions. Working on your weak areas will help you improve, which will increase your chances of success in CLAT 2022.
learn to manage time
Effective time management is the key to cracking the CLAT exam. Many candidates know the answer but there is a lack of time to solve the question. This is usually due to a lack of proper time management. However, working on your time management skills can help avoid such issues.
While CLAT UG has 120 minutes to answer 150 questions, CLAT PG has 120 minutes to attempt 120 questions. So, make sure to increase your answering speed to be able to attempt all the questions. However, if some questions are beyond your ability, skipping those questions can give you more time to answer those questions as best you can.
Also Read: CLAT 2022 Preparation Tips | How To Prepare For CLAT Exam 2022
Analyze Previous Question Papers and Take Mock Tests
Analyzing previous year's question papers will help you understand the type and weightage of questions given to various subjects. This can help you identify the major trends and ensure better preparation. Also, make sure to give as CLAT mock test as possible. This will help you to get a realistic feel of the exam environment. In addition, it can help you evaluate your progress and fine-tune the necessary skills. When there is just one month left for the CLAT exam, this is the best time to give mock tests.
Conclusion
Scoring high marks in CLAT 2022 exam is not an impossible task. All it takes is adequate preparation and following the right strategy. Implementing these tips can help you crack CLAT 2022 with a better score. Make sure to stay positive and confident and follow the right approach to ensure the best results.
Also Read: How To CLAT Preparation In 24 Months
DISCLAIMER: The author is solely responsible for the views expressed in this article. The author carries the responsibility for citing and/or licensing of images utilized within the text.