Does Punjab need legislation to stop forced conversion to Christianity?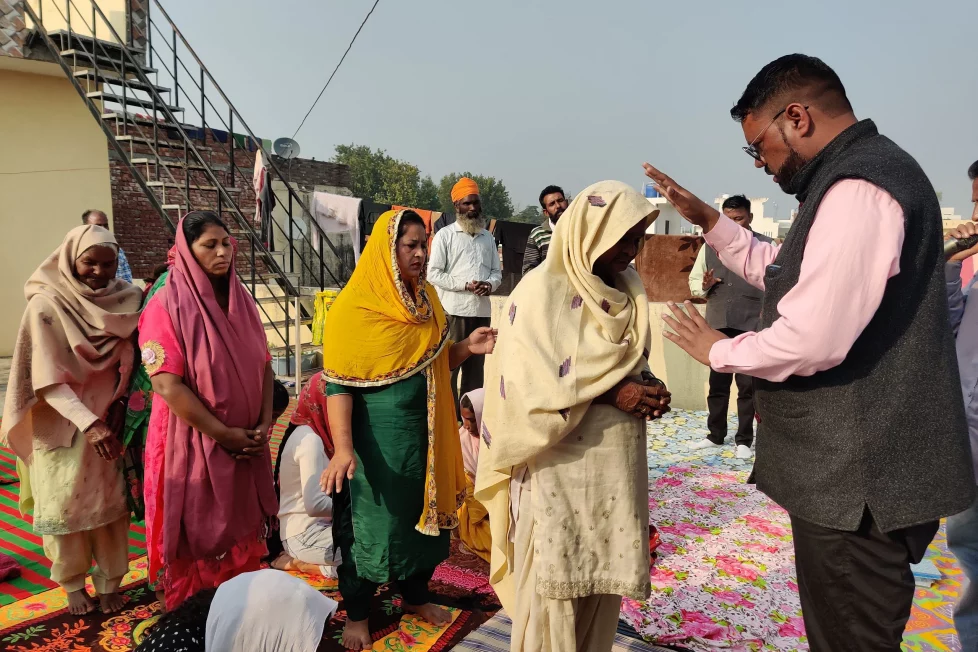 The Akal Takht Jathedar, Giani Harpreet Singh, has organized a meeting of the Sikh community to debate the situation on September 5 at Anandpur Sahib. Giani Harpreet Singh has accused Christians of being "forced conversions" and has warned that the practice "would not be permitted anymore." He advised the Sikh community to "seriously consider" calling for a ban on conversions in Punjab.
While speaking to Indian Express, Giani Harpreet Singh said, "We have never demanded an anti-conversion law in Punjab. We didn't want it. But such a situation has been created now that we are pushed to make the demand. Sikhs need to seriously think about demanding this law, which we never wanted in the first place."
He added, "Some so-called Christian missionaries have been forcibly converting Sikhs by using false practices and supernatural cures for a while. With the adoption of such activities notwithstanding their opposition to Christianity Punjabi Sikhs and Hindus are being duped into becoming Christians, and this is going on right under the government's nose. Although India's laws provide provisions for bringing charges against anyone who engages in superstitious behavior in the name of a particular faith, no administration is willing to do so because of vote-bank politics."
He also stated that Sikhs have complained to the police about these missionaries' practice of forced religious conversions by misleading the public for the past six months, but the administration has not acted on their complaints. Sikhs oppose fraud committed in the guise of religion but are not against any religion or its principles.
He asserted that missionaries supported by "foreign powers" were targeting low-income Sikhs and Hindus from underprivileged groups. It is a border state, Punjab. It is concerning if such forced religious conversions are occurring in a border state with the help of foreign forces. Forced religious conversions will no longer be accepted.
Despite the fact that coercive religious conversions are illegal in India, he continued, "It is surprising how these people are operating a large-scale campaign, especially in the border region of Punjab."
A day after four masked individuals destroyed an idol on the grounds of a church close to Patti in the Tarn Taran area, the Jathedar made his testimony. Police filed an FIR against 150 Sikhs earlier this week for allegedly upsetting a Christian gathering on Sunday in Amritsar. The Jathedar has requested that the police drop the FIR and free a Nihang who has been detained.
"Christians are not eligible for reservation advantages under national law, unlike Sikhs and Hindus. But it's surprising how, in Punjab, people continue to receive reservation advantages even after becoming Christians. It is a really serious issue, he remarked.
Prior to this, Akal Takht Jathedar's complaints regarding religious conversions had been brought to the National Commission for Minorities (NCM) attention suo motu. On June 16, it called a meeting of representatives from the Sikh and Christian communities to talk about the problem.
Anirudh Tiwari, the former chief secretary of Punjab, was asked to submit a report on relevant topics in August of last year. The report included information on the quantity of forced or voluntary conversions over the previous ten years as well as the number of churches built during this time.
The Shiromani Gurdwara Parbandhak Committee (SGPC) "failure" to prevent the "religious conversions of Punjabi youth" was underlined by a 12-member subcommittee established by the SAD to reflect on its defeat in the Punjab Assembly elections.
The Delhi Sikh Gurdwara Management Committee (DSGMC) member Manjit Singh Bhoma requested a prohibition on religious conversions in Punjab on Monday.
DISCLAIMER: The author is solely responsible for the views expressed in this article. The author carries the responsibility for citing and/or licensing of images utilized within the text.