Sadhu found murdered at his residence in Rajasthan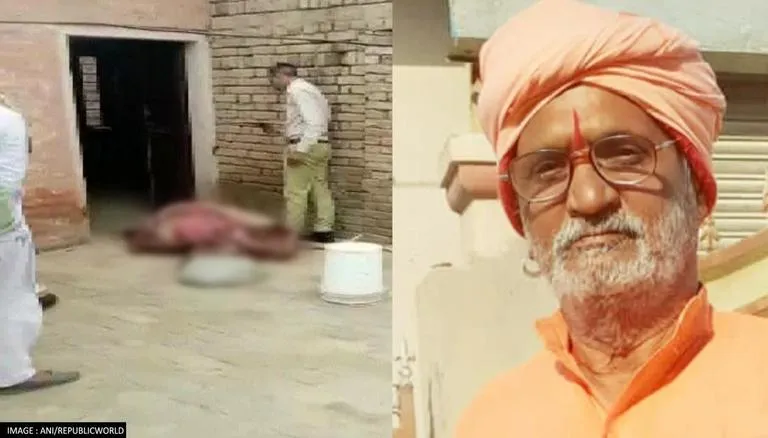 Rajasthan government under Congress has been the worst performing state in controlling crime. Almost every day reports related to mob lynching and murders and communal murders are brought to light. At the same time, the Rajasthan government has been proved incapable of handling the situation.
Recently, on Tuesday, a Sadhu was found murdered in the Rajasthani village of Bhakhrawali in the Hanumangarh district. The Sadhu was identified as Chetan Das, who had been stabbed multiple times leading to his death. The villagers learned about the event on Wednesday morning when they discovered his body lying outside his hut.
According to reports, the locals alerted the Police as soon as they arrived at the scene for an investigation after they discovered him dead outside his hut on Wednesday morning.  Sadhu Chetan Das had lived in a tiny hut in Bhakhrawali village for around 25 years. He had friendly connections with the locals and had no enemies.
Hanumangarh, Rajasthan | A Sadhu was found murdered in his house in the Bhakhrawali village of Hanumangarh on the morning of August 17. The sadhu was identified as Chetan Das. Further probe underway. pic.twitter.com/ThxRiE015I

— ANI MP/CG/Rajasthan (@ANI_MP_CG_RJ) August 18, 2022
The corpse was taken by the police to a nearby hospital's mortuary. In the meantime, the officers enquired about the Sadhu's actions in the village. The police are looking into the case to find the alleged murderers and the motive for the killing.
Police stated that the victim might be murdered by unidentified attackers. It was also learned from the villagers that Sadhu had friendly connections with every resident of the village and never got into arguments or conflicts with anyone. Chetan Das was originally from Punjab, where the locals frequently gave him food and other necessities.
The locals expressed their condolences for Sadhu Chetan Das's death and asked the police to find and apprehend the killers as soon as possible. The deceased Sadhu's body is currently being kept by the police in the mortuary of the Sangaria Hospital. Although the authorities are looking into the case from every angle. No reason for the murder has been identified as of yet.
DISCLAIMER: The author is solely responsible for the views expressed in this article. The author carries the responsibility for citing and/or licensing of images utilized within the text.