Saif Ali Khan's Great Grand-father wanted to merge Bhopal with Pakistan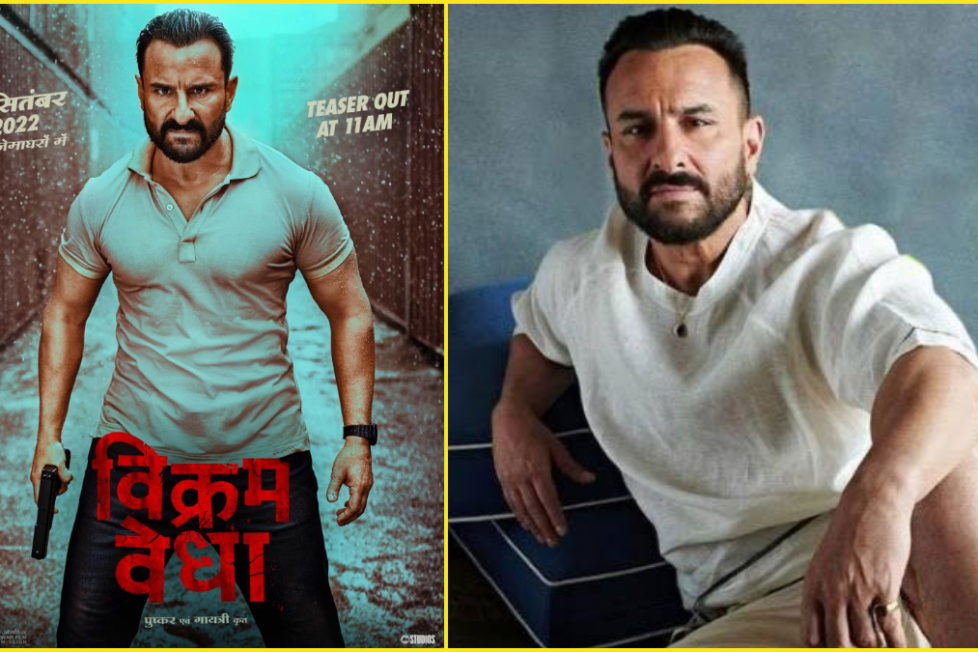 Saif Ali Khan starrer Vikram Vedha's release is around the corner. Apart from Bollywood, Saif Ali Khan is also known as Nawab of Pataudi, (which initially belonged to the Princely state of Bhopal). Meanwhile, the same actor has been in the headlines for his anti-Hindu statements.
The actor's background is similarly controversial. Saif Ali Khan's great-grandfather Hamidullah, who was the Nawab of Bhopal was a staunch supporter of Pakistan and wanted to merge Bhopal with Pakistan.
Saif Ali Khan's ancestor Salamat Khan came to India from Afghanistan in 1480 CE. His grandson Muhammad Pir rose to power under Akbar's regime. He was also awarded Kalam Mahal (which today is known as Pataudi House near Delhi Gate) (which today is known as Pataudi House near Delhi Gate). During the 18th century, Alaf Khan, who was the descendant of Salamat, fought alongside the Mughal emperor in his conflict with the Maharaja of Jaipur in the 18th century. He was rewarded with Kalam Mahal (which later came to be known as Pataudi House near Delhi Gate) to serve as the family residence. These people also supported the British in their struggle against the Marathas. As a reward, the British formed the State of Pataudi in 1804 and named Faiz Talab Khan the first Nawab of the newly established princely state.
In 1939, Iftikhar Khan, the grandfather of Saif, wedded Sajida Begum, the granddaughter of Hamiduallah Khan, the last Nawab of Bhopal. He was averse to joining India while ruling a region that was 80% Hindu. On 2 August 1947, Hamiduallah wrote to Muhammad Ali Jinnah stating his willingness to integrate Bhopal with the newly constituted Pakistan.
In this letter to MA Jinnah, Hamidullah wrote, "I have throughout the last 8 or 10 years been in my humble way a staunch supporter of Pakistan and a loyal and devoted friend of the Muslim cause in India and the Muslim league. In recent years I took upon myself the task of doing my humble bit in securing the establishment of Pakistan by seeing to it that nothing was done on behalf of the Indian States which would seriously hamper the birth of a separate Muslim State in India."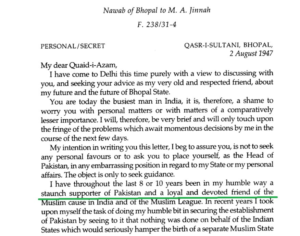 However, in December 1948, Shankar Dayal Sharma organized mass protests against the Nawab, and as a result, Shankar Dayal was imprisoned for opposing his scheme. Additionally, Sardar Vallabhai Patel thwarted the aspirations of the Nawab of Bhopal. On April 30, 1949, Pataudi formally agreed to unite with the Indian Union. Saif also claimed that his relatives, who moved to Pakistan after the partition did so because they believed India would no longer be a secular nation (as if they were moving to a secular state!). Saif's own grand-uncle Sher Ali, who had enlisted in the Pakistani army, was an advocate of Islamization through the military. He was an enthusiast of converting soldiers to Islam through the Pakistani Army.
Interestingly, Saif's religion and background have greatly influenced him. While he has married twice, both of his wives are Hindu women but all of the children have Muslim names. Boundaries were crossed when he named his son Taimur. Yes! Taimur, the Turqo-Mongol invader who destroyed multiple temples and killed millions of Hindus. Saif Ali khan, who holds an Indian passport, considered Taimur a conqueror and worthy enough to name his son after him.
DISCLAIMER: The author is solely responsible for the views expressed in this article. The author carries the responsibility for citing and/or licensing of images utilized within the text.