Save and Protect Dasna Devi Mandir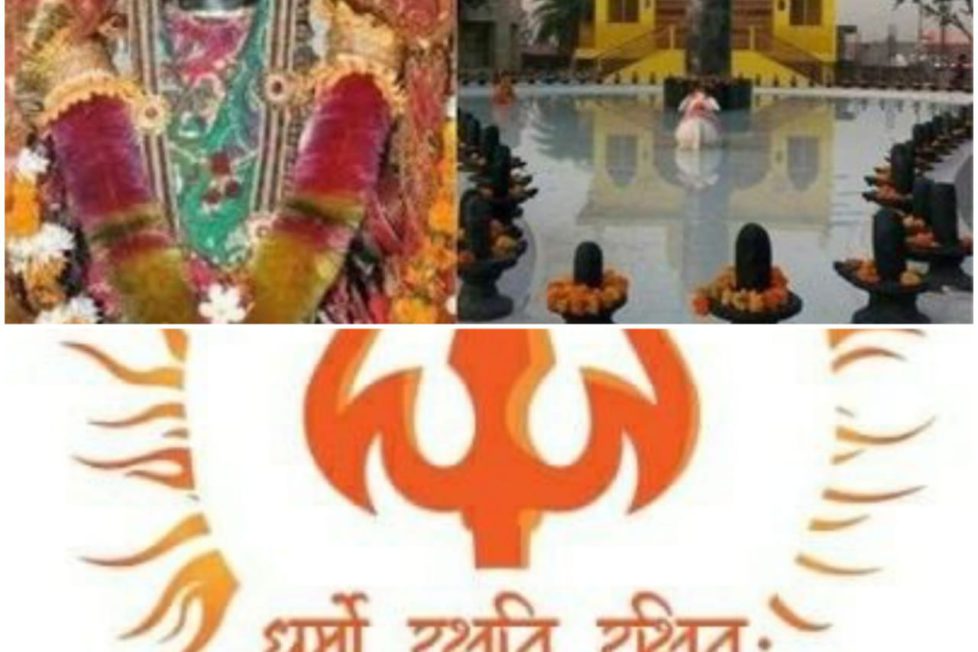 The ancient Devi temple of Dasna, Ghaziabad was in the news after a teenage Muslim boy named Asif claimed that he was beaten and abused when he went inside the temple for drinking water. Shringi Yadav, who was arrested in connection with the alleged assault on the 'minor' Muslim youth Asif, was granted bail three days after the Ghaziabad police detained him.
The left-media and the secular media ecosystem had pounced on the people responsible for managing the Dasna Devi temple in Ghaziabad. A series of propaganda was unleashed to depict that the Muslim youth was 'thrashed' for drinking water inside the temple premises.
In order to support and protect the temple from the nefarious intentions of miscreants, HINDU IT CELL started a fund-raiser to support the temple management so that such incidents could be avoided in the near future and the campaign went live on 17th March 2021 and within 24 hours, the target budget was achieved with overwhelming response.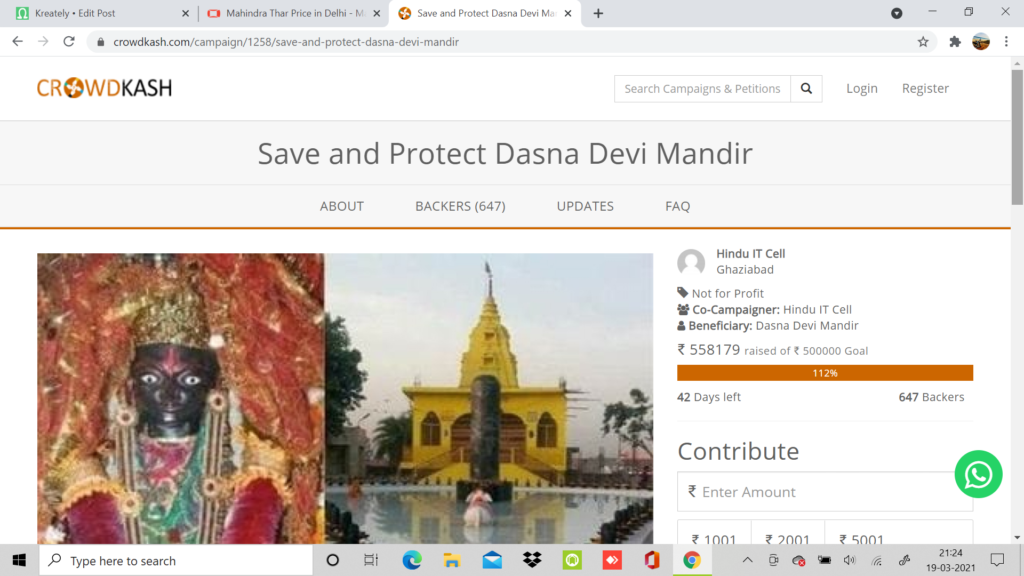 Campaign hasn't been closed yet and if anyone wishes to contribute for the noble cause can still make their valuable contribution by clicking on the mentioned link below.
https://www.crowdkash.com/campaign/1258/save-and-protect-dasna-devi-mandir
Hindu IT cell was founded by Renowned Hindu Activist Shri. Ramesh Solanki and Software Architect Shri.Vikas Pandey in May 2020 and since then the group is actively involved in many activities aimed at the upliftment of Hindus
DISCLAIMER: The author is solely responsible for the views expressed in this article. The author carries the responsibility for citing and/or licensing of images utilized within the text.