SC: All Women Entitled To Safe & Legal Abortion, Distinction Between Married & Unmarried Women Unconstitutional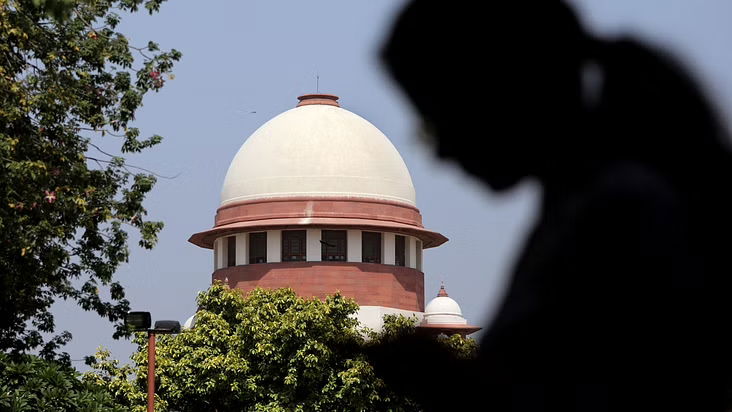 In a landmark decision, the Supreme Court on Thursday granted married women and unmarried women access to safe and legal abortion services for pregnancies between 20 and 24 weeks.
51-year-old abortion legislation that prevents unmarried women from ending pregnancies that are up to 24 weeks old was cracked open by a bench chaired by Justice D.Y. Chandrachud. Unmarried women who are 20 to 24 weeks pregnant are not permitted to have an abortion with the assistance of licensed medical professionals under the Medical Termination of Pregnancy Act of 1971 and its Rules of 2003.
Justice Chandrachud noted, "The rights of reproductive autonomy, dignity, and privacy under Article 21 of the Constitution gives an unmarried woman the right of choice as to whether or not to bear a child on a similar footing as that of a married woman."
The court ruled that it was against the right to equality before the law and equal protection to deny single or unmarried pregnant women with pregnancies between 20 and 24 weeks access to abortion care while allowing married women with the same term of pregnancy to get it (Article 14).
According to the court, an unmarried or single woman may experience the same "change in material circumstances" or harm to her mental health as a married pregnant woman. While still pregnant, she may experience spousal violence, be abandoned, or lose her career. She might not want to have a kid with her ex-boyfriend. Due to anomalies in the fetus, she can also be in danger of dying. A single woman might have been taken advantage of or her pregnancy might simply have occurred as a result of a contraceptive failure, putting her in mental pain.
Her pregnancy might have resulted from the same vulnerability that affects other women. The court ruled that it is essential to interpret the law in the future.
Justice Chandrachud added, "The law should not decide the beneficiaries of a statute based on narrow patriarchal principles about what constitutes permissible sex. This would create invidious classifications."
The court stated that the "continued crisis" of unsafe abortions has been addressed by the Medical Termination of Pregnancy (Amendment) Act of 2021. Every day, about eight women in India pass away as a result of unsafe abortions. Studies have rated 67% of the abortions performed in the nation between 2007 and 2011 as dangerous. The Parliament was aware that one of the causes was the fact that women who were not married and who came from low-income households were forced to seek risky or illegal methods to end unwanted pregnancies. The word "partner" was added to the 2021 changes in order to remedy this problem, demonstrating that the rule also applied to women who become pregnant outside of marriage in addition to those who became pregnant while married. After all, married and unmarried women faced the same medical risks.
According to the court, it is not constitutionally viable to make the artificial distinction between married and single women. The advantages of the law apply to married and unmarried women alike… Women would lose their autonomy over both their bodies and their lives if they were forced to carry unintended pregnancies to term, robbing them of control over both the short- and long-term directions of their lives. This will be an insult to their dignity, the judge wrote in the decision.
According to the court, reproductive autonomy mandates that every pregnant woman has the inherent right to decide whether or not to have an abortion, without the need for permission from a third party.
The right to bodily autonomy is firmly based on the choice of whether to carry a pregnancy to term or end it, Justice Chandrachud noted, connecting women's reproductive rights to their right to bodily autonomy.
The scope of "reproductive rights" was broadened by the ruling. It wasn't limited to having kids or not. A "constellation of rights, privileges, and freedoms for women" was included in "reproductive rights" for women.
The right to education and information regarding birth control and sexual health is part of the category of reproductive rights. the freedom to choose whether or what kind of contraception to use. a person's right to decide if and when to have children. choosing how many children to have. the right to legal and safe abortion. Having access to reproductive health care According to Justice Chandrachud, women must have the freedom to decide on their rights without being subjected to force or violence.
DISCLAIMER: The author is solely responsible for the views expressed in this article. The author carries the responsibility for citing and/or licensing of images utilized within the text.