Social Media Warriors – Empowering Sanatan Narrative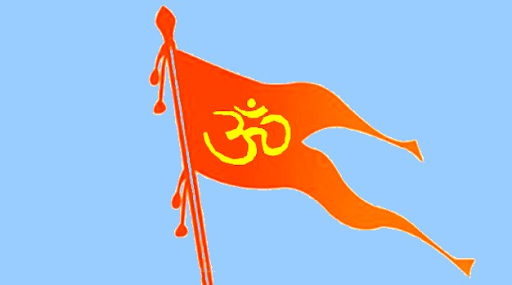 Civilization that has guided the mankind to its glory shall always herald new path with successive dynamic leadership. In these endless journey, Historical error are source of great learning. Sagacity rest in not repeating them ever.
The advent of Social Media has redefined the objective, approach and dimensions of Sanatan Narrative in contemporary Bharat. Scores of self-motivated individuals are working tirelessly within their ability for advocating the Sanatan cause. Time has come to gather together, multiply, reinforce and make the voice assertive for our desired objective.
I am tempted to name here seven noble souls whose initiatives, indefatigability and admirable passion have motivated millions of their audience. Given their insight on Sanatan Subject if they collaborate together, The Sanatan cause would get the best service from them. Who are they!!!!
Kreately: @KreatelyMedia Facebook – https://facebook.com/Kreately/ YouTube – https://youtube.com/c/KreatelyMedia Instagram – https://instagram.com/kreatelymedia
An online portal news portal that has offered voice to large number of creative and cogent writer. Kreately has been a relatively new entrant into the online news and have adopted a unique model of publishing, promoting and marketing the unknown individual authors. The content quality of write up and range of topics and research by the authors have been amazing. It has augmented the voice of Sanatani Samaj with nearly 1 million follower`s trail. Sanatan Samaj look forward to benefit from the sincerity and professional conduct in the field of creative writing. It is set to magnify its assertion ability.
2) LRO & LRPF:-Legal Right Observatory (LRO) @LegalLro and Legal Right Protection Forum (LRPF) @lawinforce: – These two organizations, the awaken vigilant body have been tirelessly spotting the NGO`s and Trusts who are engaged in criminal conversion, terror and anti-India activities through overseas remittance and slush money receipt. They have spotted nearly 55 NGO engaged in anti-India activity, terrorism and conversion in last two months and brought them to the notice of Home Ministry and PMO. With dedicated resource of advocate and internal team to raise intelligence they are incomparable in their field.
3) Indu Makkal Katchi – @Indumakalktchi https://youtube.com/channel/UC7JkCTu7Xrq9nBGHVZkuO8Q
Forceful and progressive voice from South. Mr Arjun Sampath jee of IMK is crusader against missionary, Jehadi and divisive forces. He is fighting for the Sanatan cause fearlessly since the time no body was willing to speak in southern part of India. In true sense a leader and volunteer together who is committed to see the Sanatan values and heritage enlighten masses without any compromise in its purity. A very powerful and self-motivated voice indeed.
4) Bharadwaj (True Indology) @BharadwajSpeaks :- Akin to his name, Bharadwaj is an encyclopedia. His Knowledge as vast as ocean on History and Religion has decimated all the fake claimer and abuser on the social media. His original handle better known as True Indology was under assault from secular charlatans and have been replaced by his new Pen name Bharadwaj. He is authority on the Subject. He has been undisputed source of motivation for the millions of his audience who are learning true and unbiased History of Sanatan India.
5) Kapil Mishra @KapilMishra_IND : – A seasoned and full time young politician from North India, Who has nurtured his Sanatan commitment in fulfilling his political ambition. Rarely Politician display so candid affinity and vision for the Sanatan causes. The recent effort to create a Hindu Ecosystem has brought ripples in the left affiliated electronic media. The Hindu Ecosystem as conceived and executed by Kapil Mishra has nearly 20,000 and running follower and it is set for sure to influence huge masses in building pro Sanatan opinion tomorrow.
6) Agni Veer @agniveer : – A committed, passionate leader of an able team has access to limited and reasonable resource only. Agni Veer has been truly active in the field of reconversion initiative. Not many slog in the field to succeed. Agni Veer and his team had taken numerous initiative in Gujarat, Maharashtra, TN, Delhi and UP in mobilizing organizing Sanatan Samaj for its rightful claim. It is a model to be followed by any Sanatan organization who wish to pursue Reconversion- Ghar Wapsi seriously in the field.
7) Puspendra Kulshestra @ThePushpendraK : – A fearless, no nonsense seasoned forceful speaker on Sanatan subject. He has been followed by millions of his audience across the globe. He is assertive and equally unapologetic. My assessment – this is a rare quality as speaker among Sanatan leadership. Given the vision commitment and passion he displays, he is set to challenge the status quo in the Media narrative in days to come.
My only wish and prayer to Lord Krishna to bless these charismatic Sanatani nationalist with larger vision and discerning thoughts to collaborate. I would call upon each one of them to at least design an online meeting of one hour in a month to collaborate and prepare a Sanatan Charter. Together they should enrich each other in fulfillment of this Hindu Charter besides pursuing their individual Sanatani interest. A common Sanatan agenda is desired at this hour and immediate time bound effective action is sacrosanct solution. Now no more deferment.
Together you emerge, divided you sink. Never underestimate the power of Enemy. The Clarion call by Great Chankya should always reverberate. The cause is bigger. We must organize and collaborate for Sanatan objective. Make your voice assertive. Think and lead this initiative.
DISCLAIMER: The author is solely responsible for the views expressed in this article. The author carries the responsibility for citing and/or licensing of images utilized within the text.