Stop Activism On Hindu Festivals or face the legal Music :Hindu IT Cell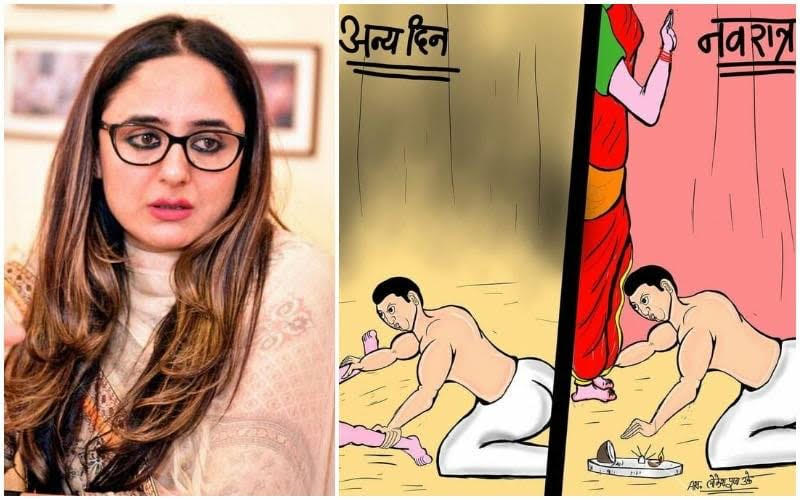 Deepika Singh Rajawat, the lawyer-activist who hit to fame after taking the case of Kathua rape and murder victim, is in the news yet again but for other reasons. A section of social media users are demanding the arrest of Rajawat, who posted a controversial cartoon on her Twitter handle on Monday night.
'Irony,' captioned Deepika Rajawat while posting the cartoon showing a man touching the feet of the deity during Navratri and the same man holding both the legs of a woman during the rest of the days which was a direct jibe at the sentiments of Hindus who are busy In celebrating Navratri Festive season and this was a deliberate stunt to slander the sentiments of them.
As #Arrest_Deepika_Rajawat started trending on the microblogging website, Twitterati accused the lawyer of "shaming Hindu and their festivals".
Renowned Hindu Activist Shri Ramesh Solanki took cognizance immediately of her obscene tweet and filed a complaint against her stating her depiction has outplayed with the emotions of millions of Hindus across the globe and she needs to be booked under the sections of law.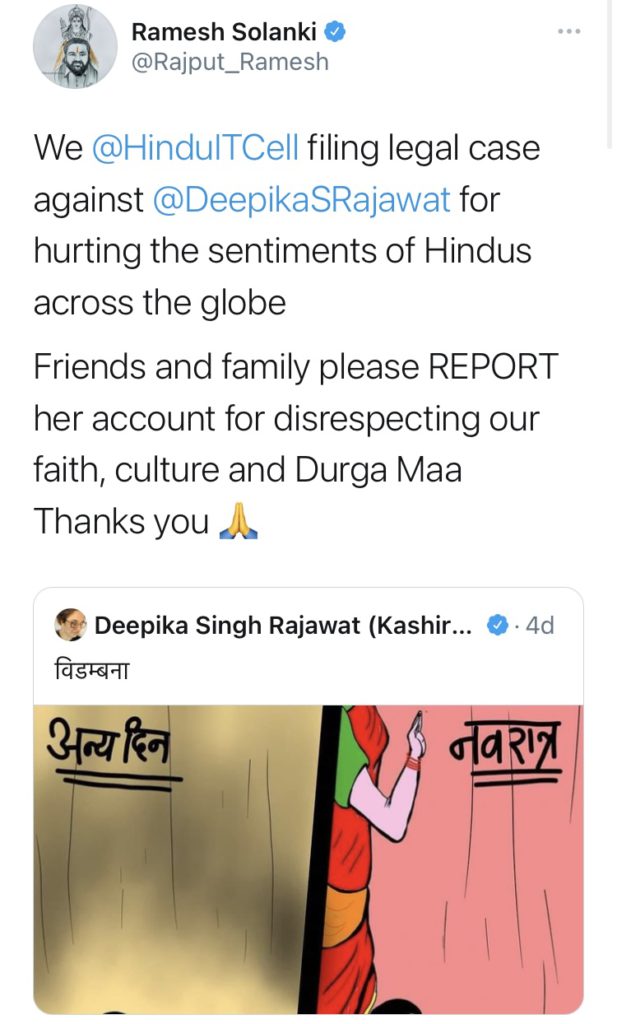 In recent times,social media has been found biased towards the Hindus and many anti-Hindu content has been portrayed on various platforms which has dented the emotions of Hindus many times and to counter such narrative which has been plotted against Hindus and to protect their interest through legal means Hindu IT Cell came into existence and rest is history,the fear instilled by the volunteers of the cell has forced people to give a second thought before uttering any rubbish against the Hindu religion.It was the efforts of Hindu IT Cell that notorious Youtuber Heer Khan who was spewing venom against the country,was nabbed by UP Police at right time.Hindu IT Cell has also issued a press release regarding this incident.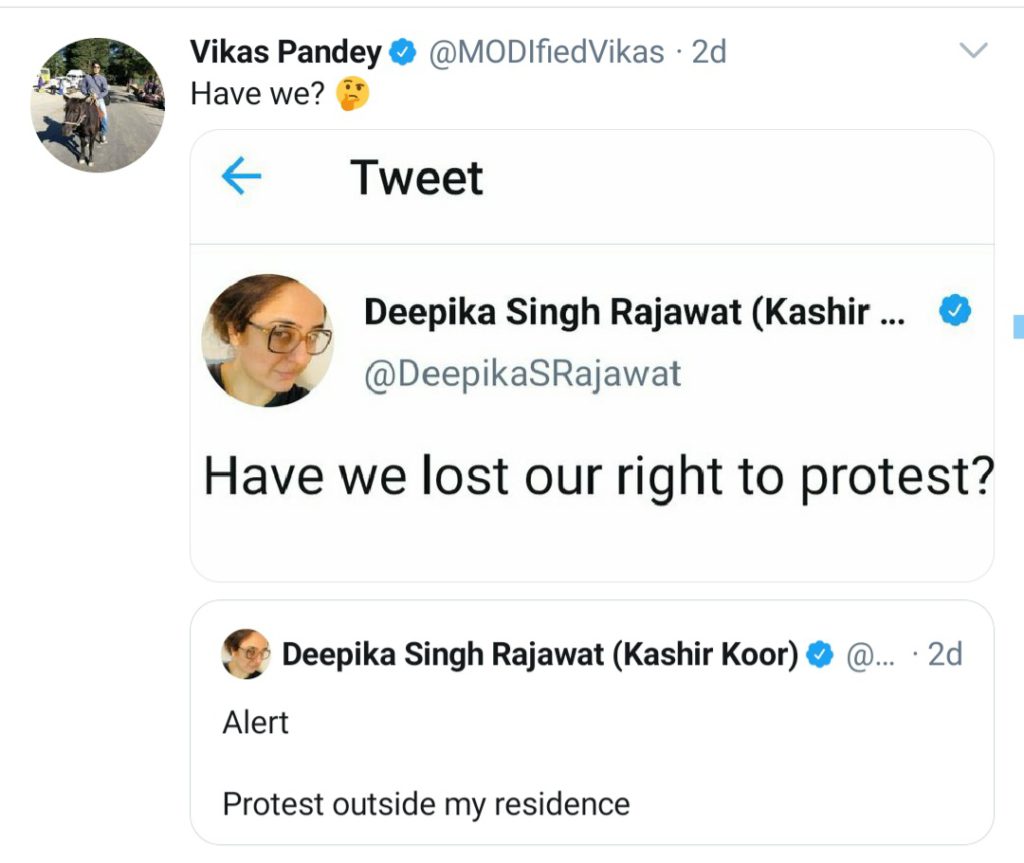 After Deepika Singh Rajawat objectionable tweet went viral,Hindu IT cell's volunteers filed complaints across the country for her unpardonable post.More than 50 complaints were filed in this regard.It is pertinent that objectionable post was only shared by Deepika but the caricature was made by self-proclaimed cartoonist Mr.Lokesh Santosh Yukey,who is also the founder of Ambedkar Yuva Manch and a FIR has already been lodged at Dispur Police Station,Assam on the complaint of Shri Shantanu Sakia,Member of HIndu IT CELL.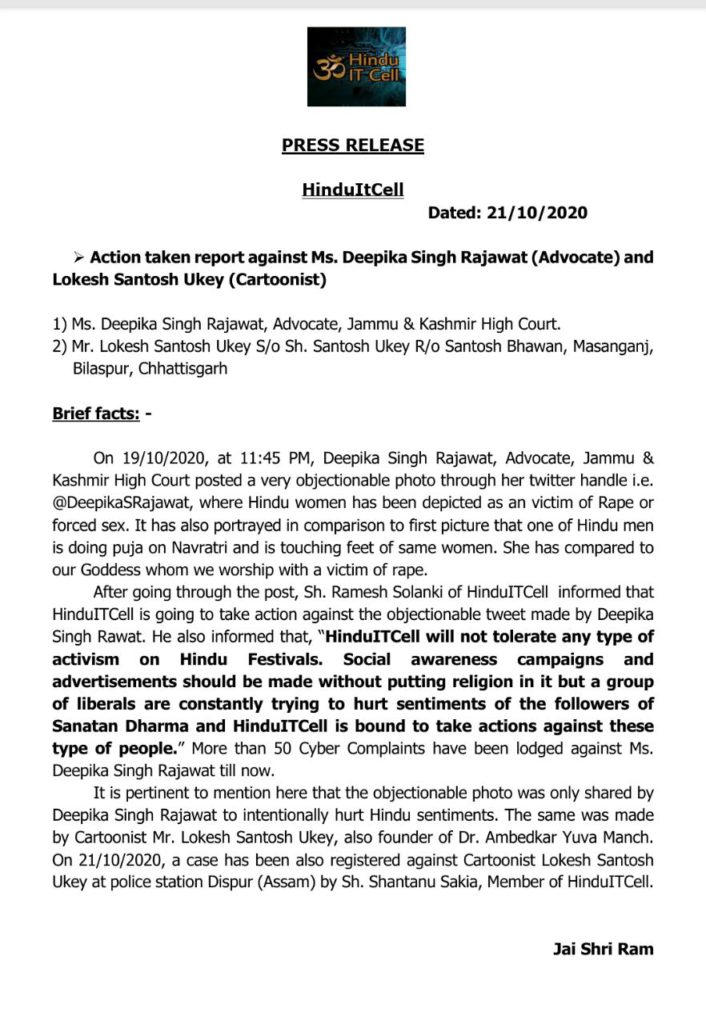 Activism on Hindu festivals needs to be stopped and social awareness campaign should be made with putting religion at stake but a faction of society are constantly demeaning the sentiments of the followers of Sanatan Dharma and Hindu IT cell will fight legally against their propaganda.
DISCLAIMER: The author is solely responsible for the views expressed in this article. The author carries the responsibility for citing and/or licensing of images utilized within the text.