Stories of Hindu Pakistani Refugees – 1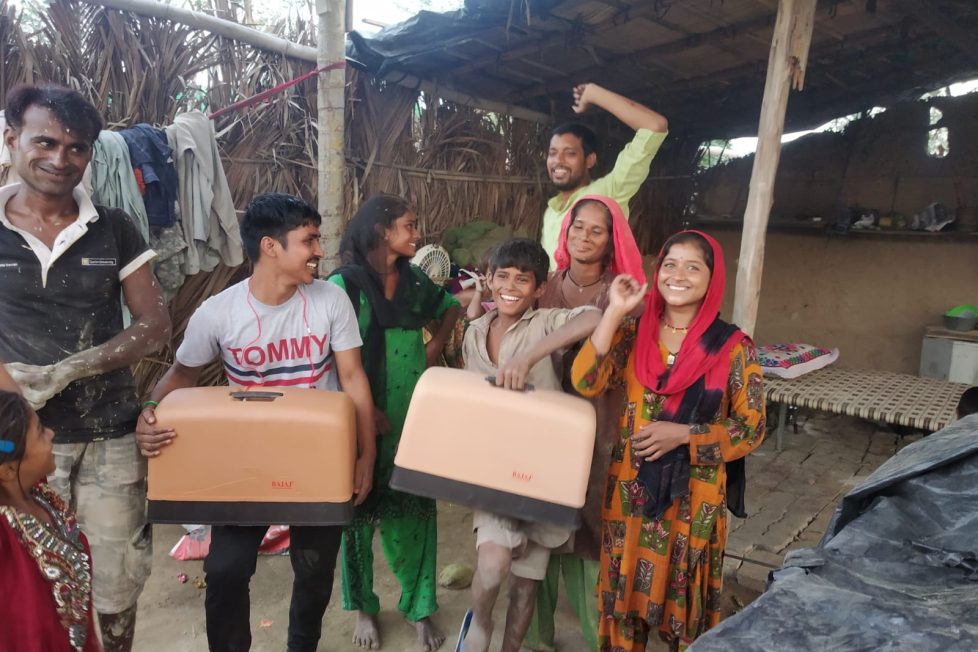 It has been 76 years since Pakistan was formed, but these years could not do anything for the Hindus living in Pakistan, nor is there any hope in the coming days. Pakistani Hindus could never belong in Pakistan.
News of abduction, forced conversion, rape and even selling of Hindu girls has been shared widely. But there has never been just one problem for the Hindu families living there. Delhi gave a place in its heart to the Hindu families who came from Pakistan. In the many refugee colonies built here, each family from Pakistan has different reasons for leaving their birthplace and coming to India. Adarsh ​​Nagar is home to 110 Pakistani Hindu families, while Majnu ka Tila is home to around 500 Pakistani Hindus.
Even though these people live in tents in Delhi, there is lack of resources, but still they say that they are 'free' in India. It was not easy to decide to leave home and come here, but they had no other option.
After talking to many families, different reasons were learnt as to why they left Pakistan to come to India.
In 2015, we talked to a family of 7 and got to know various heart breaking stories. The head of this family is Gulabchand. Just 8 months ago his wife had Sunari passed away. Gulabchand has 5 children in which 3 are girls and 2 are boys. This refugee family lives in the Refugee Camp located in Adarsh ​​Nagar, Delhi.
Gulabchand's entire family had moved to India in 2015 , but his elder son Jeevana could not come with them due to a paper problem. He has come to India just 7 months ago. Sunari kept waiting for her son to come, but unfortunately she could not meet her son in India. Sunari died before his arrival.
We asked a question to all the members of this family. The question was, what was the problem you had in Pakistan due to which you had to leave everything there and come to India?
1. Gulabchand (50) – "We came to India because we could not follow our Hindu religion in Pakistan. In 2013, we opened a new shop there and got the religious symbol of Om on the board. We were asked to remove that religious symbol. When we did not do so, local Muslim fanatics vandalized our shops there. We had to leave our work. There is no strong support of income even after coming to India, but here we have found our lost self respect and confidence."
2. Jeevna (24) – Jeevan is the eldest son of Gulabchand who got left behind due to incomplete paperwork. He arrived in India only a few months back with his wife and daughter.
Jeevan says, "I tried my best to come in 2015 itself with my whole family but my visa could not be applied and I could not come. There are very few employment opportunities for Hindu youths like us in Pakistan. I used to work as a daily wage laborer throughout the day. The income was very less due to which I could not survive. Apart from this, where my whole family was, I also had to stay there. So I continued my efforts and as soon as the paperwork was completed, I too came to India to be with my family."
3. Maya (21) – Maya is Gulabchand's second daughter. According to Maya, " From childhood, we were kept under the ghunghat. Due to the fear of Muslims, we could not go to school, because there were incidents of kidnapping of girls every day. We lived in a confined space. Neither could go to the market nor in the cities. The freedom that Muslim girls had there, we do not have. That's why we wanted to come to our country India."
4. Lakshmi (18) – Lakshmi is Gulabchand's third daughter after Maya. She says, " I was fond of reading and writing since childhood, but there was no such environment for us Hindu girls in Pakistan, which we could study without fear. So after coming to India I got my primary education."
5. Daulatram (16) – Answering our question, Daulatram says, " The children of Pakistan used to tease me there that this is not your country. Your country is India. you should stay there. We were made to realize from childhood that Pakistan is not our country. We are refugees there.  That's why we didn't like living in Pakistan but now coming here feels very good."
6. Roopa (12) – Roopa is the youngest daughter of Gulabchand. She could not answer our question. Just smiled a little and hid from us because Roopa is a special child.
According to Gulabchand, he tried hard to get Roopa treated in Pakistan but she could not receive the required medical attention. Now she is undergoing treatment in India. Let's hope that in future Roopa will be completely healthy and lead a life like other normal children.
This was the story of this Pakistani Hindu refugee family as they explained in their own words why were they forced to leave Pakistan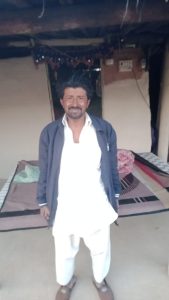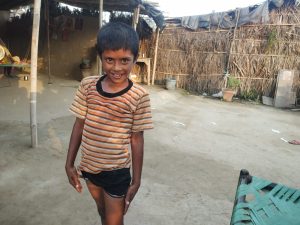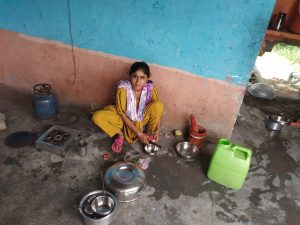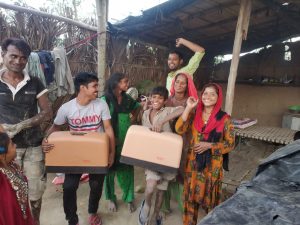 DISCLAIMER: The author is solely responsible for the views expressed in this article. The author carries the responsibility for citing and/or licensing of images utilized within the text.