Supreme court upholds SIT's clean chit to Narendra Modi in 2002 riot case, rejects Zakia Jafri's plea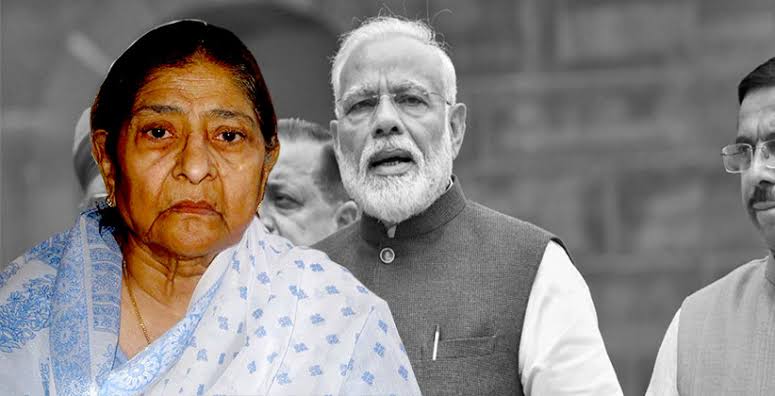 The Supreme Court on Friday rejected a petition brought by the widow of deceased Congressman Ehsaan Jafri, Zakia Jafri, who questioned the special investigation team's decision in her plea to exonerate Prime Minister Narendra Modi and 63 other people for their alleged involvement in the violence.
On February 28, 2002, Ehsan Jafri died as a result of the unrest at Gulbarg Society in Ahmedabad.
The Gujarat High Court's order, which rejected Zakia Jafri's appeal against the SIT decision and cleared PM Narendra, who was the Gujarat CM in 2002, and 63 others, in December of last year, was the subject of a petition by Zakia Jafri. The court had reserved its decision on that petition.
Senior attorney Mukul Rohatgi, who represented the SIT, informed the bench that if the trial court and the Gujarat High Court's ruling on Jafri's appeal is not upheld, it might lead to an interminable process because of the intentions of social activist Teesta Setalvad, Petitioner Number 2 in the case.
The SIT did not conduct an inquiry, but rather a collaborative exercise, and its investigation was riddled with omissions to shield conspirators, according to Kapil Sibal, who appeared on behalf of Zakia Jafri before the top court. Additionally, he said that both police and SIT employees were "honourably compensated".
But the SC claimed that Jafri's plea was spurred and motivated by orders from "some others." "For reasons best known to her, the appellant also implicitly questioned the judgments made by the courts in other cases, including sub-judice matters, in the form of a plea. She was plainly following someone else's orders when doing this. In actuality, the protest petition's substantial material was discovered to be full of fabrications and was based on the affidavits submitted by those individuals."
"After carefully evaluating all the information gathered during the inquiry, the SIT had reached its conclusion. If there had been fresh evidence or information in relation to the claim of a bigger conspiracy at the highest level, which is not the case in this instance, the topic of additional investigation might have come up. Therefore, the final report as presented by the SIT should be accepted in its current form without further action", ruled the SC.
DISCLAIMER: The author is solely responsible for the views expressed in this article. The author carries the responsibility for citing and/or licensing of images utilized within the text.