Tesla fired LGBTQ and diversity head after Elon Musk's remark on twitter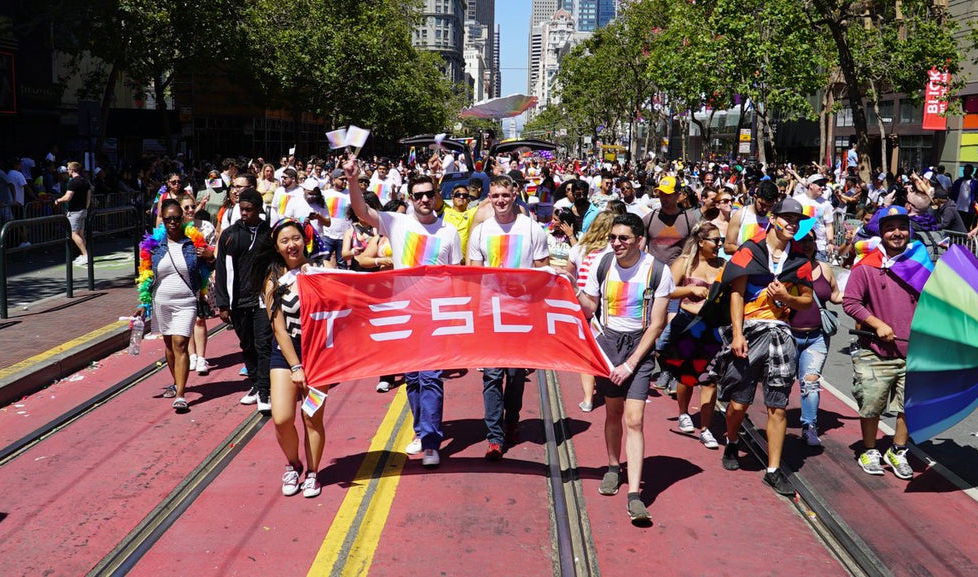 Tesla has fired a head of the organization's diversity and inclusivity initiatives as well as the president of its LGBTQ+ community.
They were let go as part of a larger round of layoffs, but Elon Musk, the CEO of Tesla, has recently made repeated remarks about the "woke mind virus.
Reportedly, the CEO made the decision to send an email to every employee explaining the Tesla layoffs. He asserted that the 10 percent cut will be made to "salaried personnel" since Tesla had too many employees during a protracted growth phase.
Last week, Tesla increased its layoffs, and discovered that, contrary to Musk's claims, they included hourly staff.
The president of Tesla's LGBTQ+ community and a lead involved in diversity and inclusion programmes at the firm were among the numerous employees participating in diversity and inclusivity programmes who were laid off.
Unless it is stopped, the woke mind virus will destroy civilization and humanity will never reached Mars

— Elon Musk (@elonmusk) May 19, 2022
Bobby Berretta-Paris, a five-year Tesla veteran, was fired last week, according to sources with knowledge of the situation. During his time there, he was promoted three times from his position as a recruiter. He also served as the LGBTQ+ group at Tesla's volunteer president.
A software engineer was also fired by Tesla last week, sources informed. They had been employed by Tesla for four years, most recently serving as the team's lead software engineer in charge of naming standards for the company's car user interface. The software engineer participated in employee protection when it came to diversity and inclusion problems and volunteered as a leader in such areas.
These diversity champions at Tesla were let go as CEO Elon Musk made multiple remarks regarding what he refers to as "the woke mind virus," which he believes is a threat to society.
The CEO never explained the meaning of the phrase "awakened mind virus." Originally used to describe someone who is aware of social injustice, the term "awake" has largely been used by the right to disparage progressive action or more extreme left-wing ideologies.
The fact that numerous Tesla employees involved in what some may call "wokeness" were among those laid off may have just been a coincidence, but it is unprofessional when some of the senior figures.
Electrek in a statement said, "Musk's recent remark "woke mind virus " on twitter mirror those of many on the right who have expressed worries about the penetration of "woke ideas" in the tech sector. If Musk notices that happening at Twitter and decides to take action to stop it from happening at Tesla, I wouldn't be surprised.
As someone who identifies as progressive, I'll be the first to say that some of the more radical progressive concepts can be dangerous and should be watched, but diversity is most definitely not one of them as long as it doesn't take precedence over ability.
I strongly hope that anyone who benefited from those programmes will continue be able to do so in the future at Tesla."
DISCLAIMER: The author is solely responsible for the views expressed in this article. The author carries the responsibility for citing and/or licensing of images utilized within the text.