#bhoolbhulaiyaa2 : Anti-Hindu #Bollywood Direction and Production by Anees Bazmee starring Tabassum and HINO Kartik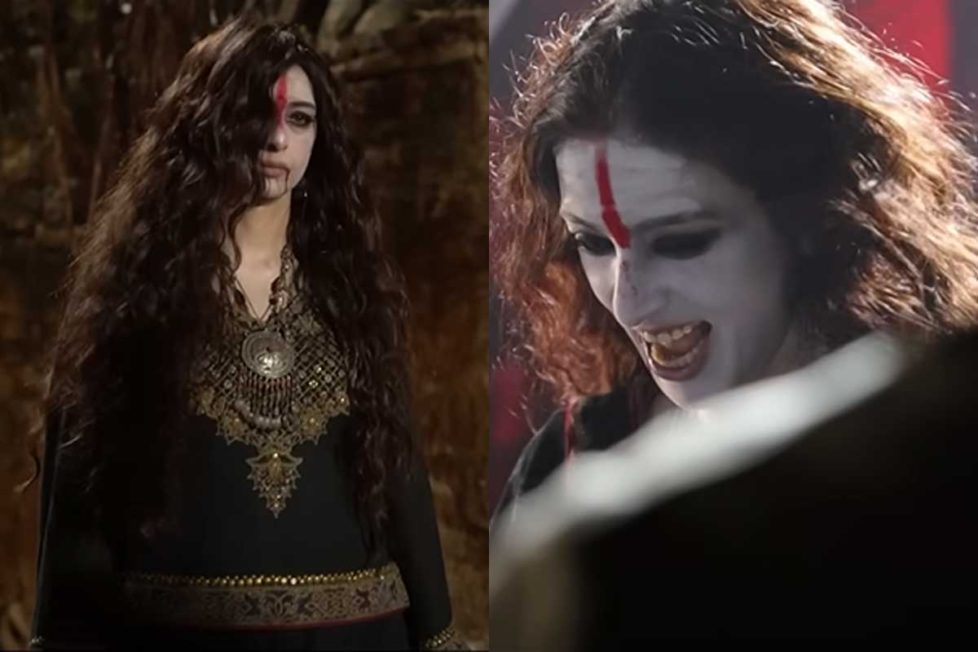 HINO = Hindu in Name Only
————————-
Bhool Bhulaiyaa 2 is the second part to the hit movie Bhool Bhulaiyaa from 2007.  The 2007 film was a horror comedy and was well-received by the masses.  The second part has a almost-different cast though two things are significant – Bhool Bhulaiyaa 2 is directed by Anees Bazmee and stars Tabu in the main role.  Both the director and star abhinetri are from the mullah community.  Though subtle and comedic, Bhool Bhulaiyaa 2 has a definite anti-Hindu theme.
First, the movie shows Pandits in a terrible light.  Sanjay Mishra and Rajpal Yadav are brilliant, though there is no doubt that they are portrayed to be majorly corrupt and deviant, opportunistic and evil. Them, along with the tantric baba are depicted as demonic and backward, shown to prey upon the sentiments of the innocents.  It might seem funny to see Rajpal Yadav's wire choti sicking up in the air, and his character believing in punar janam and therefore marrying a donkey, the director has spared nothing in mocking Hindus and their beliefs albeit in a subtle and often funny manner.  Who wouldn't laugh at a Pandit marrying a donkey?
Spoiler alert: Jihadi Tabu has been fooling Boolywood for decades in my opinion.  Tabassum, her full name has been allegedly linked with te prosoitution and porn industry which flourishes in Bollywood under the guidance and support of Dawood Ibrahim and ilk.  Tabassum and Anees Bazmee, under the guise of creating a Hindu-oriented comedy seem to deliver anti-Hindu messages.  For example, the evil twin Manjulika is shown to participate in the dark Hindu arts, none of which is mainstream or even proven though these dark arts seem to dominate the theme of the movie.  The red tilak revered by Hindus is eagerly sported by mullhi Tabassum, rather too eagerly.  She is shown to wreak havoc upon an unsuspecting family via her bad tantric Hindu self.
Kartik Aryan seems to have sold out.  He probably knows that if he doesn't kowtow to jihadis, his Raam Naam Satya is probably guaranteed by Ashraf Mahesh Bhat and his cronies in Bollywood.  Kartik has no qualms about donning sadhu-sant vastram and radrakha while making fun of families who want to communicate with their dead ancestors.  The upbeat songs and raps seem cool to the present generation and the audience cheers on as the dhongi fraud Kartik's character makes fun of and one-ups the evil Pandits in the small, Rajasthani town.  Kartik plays the role of ganga-jamuna tehzeeb as he is the only character who sympathizes with the actual 'bhabhi' Tabassum.  Yawn is what we want to do when the predicted twist arrives.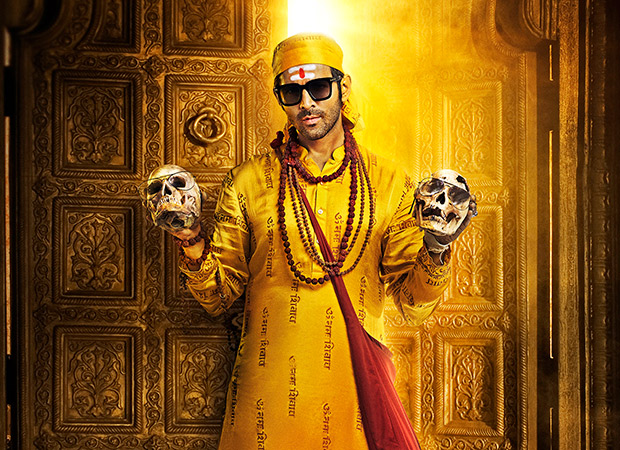 (Making a mockery of Dharmic elements)
Bulimic-looking Kiara Advani is total useless waste, probably signed on to show off her waist since the main character in the Hindu storyline is Tabassum.  Kiara is forgettable.  Though her teeth are sometimes more haunting and scary than the dyan Tabassum Manjulika's grey-ashy face.
Finally, the villages and the family are shown as half-wits and gawar idiots who believe in bhoot-pret type nonsense.  One starts to suspects that their mental defects are a result of Abbu-Mamu being the same entity.
In short, the jihadis win at the box office as the soporific Hindus cheer on dhongi babas and laugh at rituals they have little to no clue about.  At this rate, Hindus are sure to convert or die at the hands of jihads via Bollywood instruments such as Bhool Bhulaiyaa 2.
#BollywoodJihad, #JihadEconomics
Images: Google search engine
DISCLAIMER: The author is solely responsible for the views expressed in this article. The author carries the responsibility for citing and/or licensing of images utilized within the text.