The 69th National Conference of ABVP delayed ensuring completion of electoral process in 5 states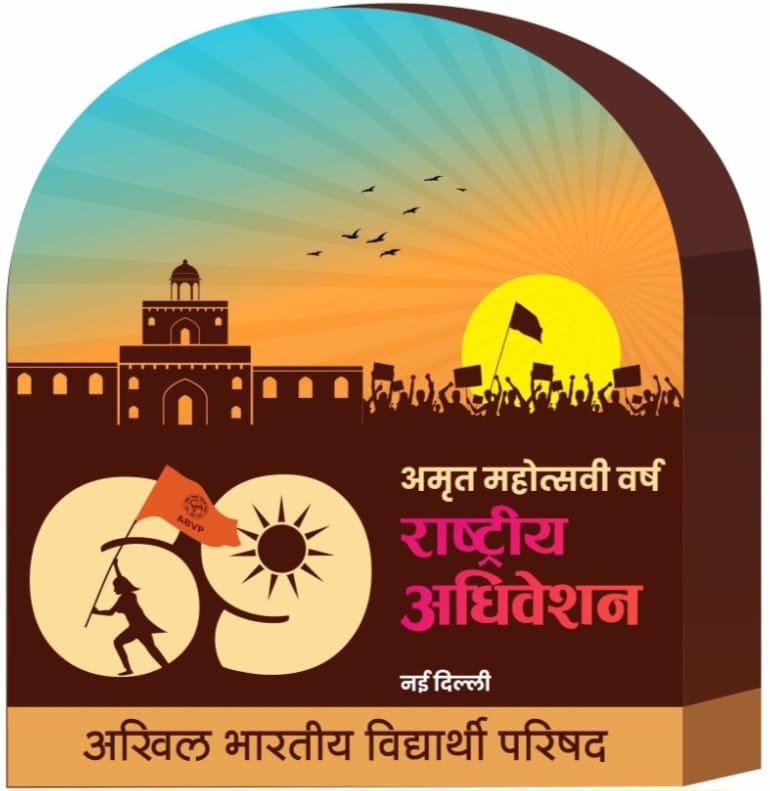 The 69th National Conference of Akhil Bharatiya Vidyarthi Parishad will be organized in Delhi from 7th December to 10th December. Earlier the Conference was scheduled from 30th November to 3rd December. New schedule has been decided as the Election Commission of India released the dates for state elections to be conducted in 5 states recently on 9th October. To ensure swift electoral process and such that every ABVP karyakarta is able to cast his/her precious vote new schedule has been decided for the same.
ABVP is the world's largest student organization. Lakhs of students studying in the various schools, colleges and universities are the members of ABVP. Lakhs of scholars, teachers and professors are also dedicated karyakartas of ABVP. ABVP inculcates a sense of oneness and a feeling of love for the motherland in these young minds. ABVP harbours these young glorious minds and believes in the philosophy of developing young generation of leaders. ABVP which has been a home to various freedom fighters, social reformers, academicians, sports icons, political leaders and young genius minds always works on the agenda of bringing glory to Bharat Mata.
69th National Conference of ABVP will provide a platform to thousands of students to express their ideas for nation and society building. ABVP has also invited relevant suggestions for this Conference. This has been done to ensure mass participation of students around the country in every decision making of the world's largest student organization. The National Conference will be also very special in terms that the preparations for this mega event have been going on since last 3 months. Thousands of ABVP karyakartas have been working day and night with a vision to put up a great picture in front of the youth of the country and motivate them to become a part of this glorious journey of making Bharat stronger and stronger with every inch of effort.
The Conference will be like the Maha Kumbh as lakhs of students, activists and academicians from various regions will gather at the venue of the event. The Conference will embrace dialogue on academics, sports, environment, politics, society development and issues of national and international importance. The Venue of Conference will give a glimpse of the rich Culture, Heritage and History of Bharat. The 69th National Conference of ABVP is another milestone which fills the karyakartas and young minds associated with ABVP with esteem pride.
VIDYARTHI PARISHAD JINDABAAD!
JAI HIND! VANDE MATERAM!
DISCLAIMER: The author is solely responsible for the views expressed in this article. The author carries the responsibility for citing and/or licensing of images utilized within the text.