Much-awaited book release on Siddaramaiah's corruption stayed by court after petition filed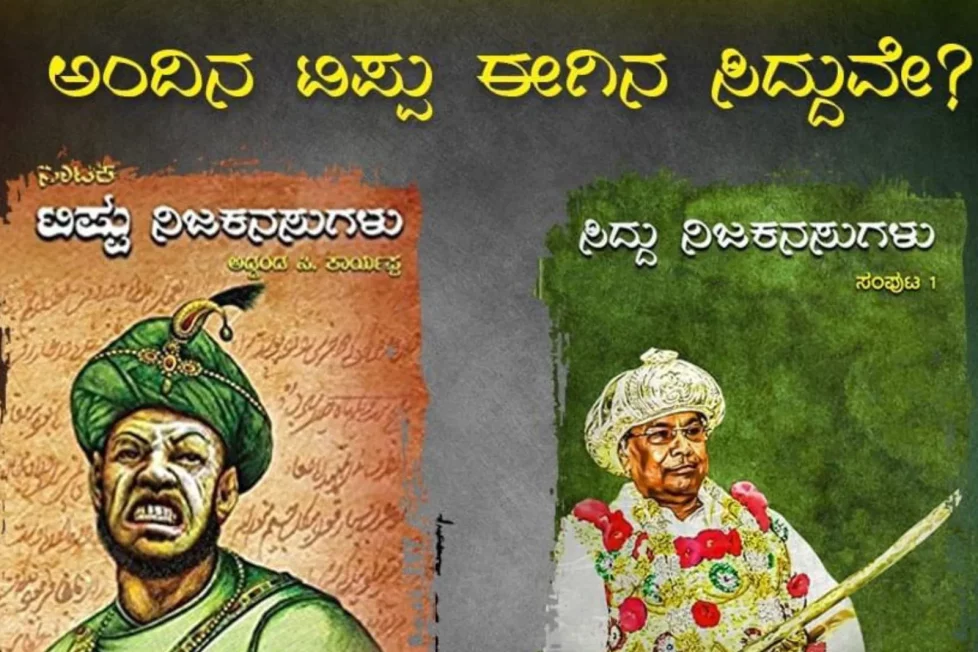 The launch of the eagerly awaited book "Siddu Nija Kanasugalu," which details the atrocities committed by Siddaramaiah between 2013 and 2018, has been postponed by a civil court in Karnataka.
The Karnataka Pradesh Congress Committee's legal department had complained to Bengaluru Police, asking them to cancel permission for the "Siddu Nija Kanasugalu" book launch event at Townhall on Monday. This led to the stay.
The much-anticipated book "Siddu Nija Kanasugalu (The true dreams of Siddaramaiah)" is reportedly going to be released on Monday at Bengaluru's Townhall. Dr. C. N. Ashwatnarayan, the minister of higher education and information technology for Karnataka, MLC Chalavadi Narayanaswamy, well-known author Rohit Chakratheerta, and the activists Vrushank Bhat, Santhosh Thammaiah, and Rakesh Shetty will all be present at the event.
The book "Siddu Nija Kanasugalu," which is reportedly written on the lines of critically acclaimed play "Tipu Nija Kanasugalu," details all of Siddaramaiah's transgressions and his "Communal, Criminal, and Corrupt" actions while serving as Chief Minister.
The contentious anti-Hindu choices made by Siddaramiah and his leaders between 2013 and 2018 as Chief Minister are also detailed in the book. The book discusses a variety of topics, including minority appeasement, law, and order, favoritism, anti-Hindu politics, etc. It aims to shed light on the fundamentally corrupt, criminal, and divisive practices of Siddaramaiah.
The KPCC executives, however, are now angry with the book launch and have taken offense.
They have since filed a complaint, warning the police that if the book is published, undesirable events might occur all over the state. At the SJ Park Police Station in Bangalore, Surya Mukundaraj filed a complaint on behalf of the KPCC Legal Department requesting that the publication of the book "Siddu Nija Kanasugalu" be halted.
The publishers expect to launch the book in the upcoming weeks and have stated that they would appeal the stay.
DISCLAIMER: The author is solely responsible for the views expressed in this article. The author carries the responsibility for citing and/or licensing of images utilized within the text.