The making of NSA "Ajit Doval"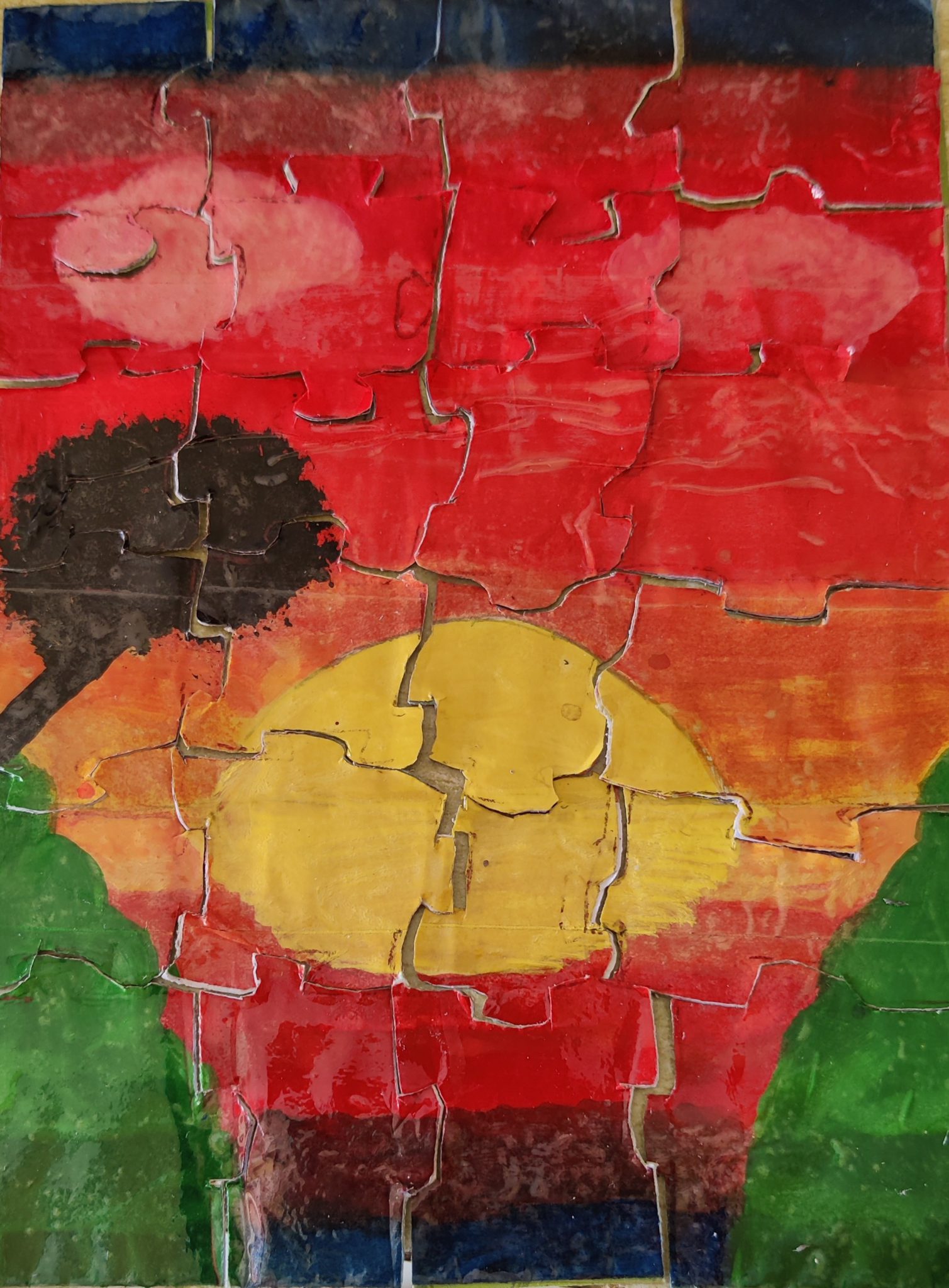 He remained anonymous for 30 years out of his 37 years of career. He worked as a cobbler and even as a rickshaw puller. He became a Muslim, offered Namaz and spoke fluent Urdu.
Encountered only one failure: Could not eliminate Dawood as Mumbai police betrayed him by working on Dawood's behest. He doesn't officially accept many of these incidents as a spy cannot accept on record, but many of the news are unofficially circulated. He became the National Security Advisor(NSA) in May 2014 and is the trusted person of Modiji.
He was born on 20 Jan 1945 in Uttarakhand. Father served in Indian Army. He did his schooling in Ajmer, Rajasthan. Did masters from Agra Univ. He cracked UPSC in 1967 in his first attempt. Got Kerala Cadre as an ASP (Additional Superintendent of Police). On 28th Dec 1971, a big riot occurs in Kunnur, Kerala between Hindus and Muslims. No other officer was able to control the riot. Doval was sent there. He successfully controlled the riot in quick time, and ensured that all the looted goods are given back to the owners. All these were done in just 2 days. Looking at this success, he was called to Delhi in 1972 for central services. He was deputed to IB. Here he becomes a spy, he liked/wanted to become a spy.
Here are some of his brave and success stories
Terrorism starts in Mizoram. The Mizo National Army was involved in heavy terrorist activities, killing, extortion etc. Lal Denga was the leader and wanted Mizoram as a separate country. One IAS officer was even murdered. Doval went there in spite of being newly married at the time. Doval figured that Lal Denga had 7 commanders who were his pillars. Doval got in touch with all of them, he could convince 6 of the 7 commanders to switch sides. When Lal Denga knew this, he was forced to come to negotiating table. He dropped his demand of separate country and agrees to work within the contours of Indian Constitution in 1976. Elections are conducted and Lal Denga himself becomes to CM after quitting violence. For this success he got police Medal in just 8 years, it typically takes average of 15 years for any police personal for getting this prestigious reward.
Then he is sent to Sikkim. A lot of anti India activities were going on there. He met the separatist leaders, negotiated and solved the insurgency. Of course no one knows what he negotiated, but due to his intervention, Sikkim became pretty peaceful. And now, Sikkim is the one of the most attractive tourist destinations in India.
Northeast had become relatively peaceful in early 1980s. He was then sent to Punjab where the Khalistanis were wreaking havoc. He played a key role in 1988 in operation Black Thunder. People know more about Blue Star operation than Black Thunder, as Blue star operation is unpopular. Black Thunder operation was much better managed. Few Khalistan terrorists were hidden in the golden temple. Army did not know how many people were hidden and what weapons they had. Doval reached Amritsar, became a rickshaw puller and moved around the temple. The Khalistanis suspected Doval and took him inside the temple suspecting him to be a spy. When questioned he said that he is a Pakistani ISI spy and wants to provide them with funds and weapons. The Khalistanis got convinced and let him stay in the temple for some time. In the mean time, Doval collected all information about how many people are there, where are they deployed, what weapons they have etc. He passed on the information to Army and police. With this information, the Black Thunder operation was conducted very successfully. The operation is surgical, doesn't kill innocents unlike blue star in 1984. He is given Keerthi Chakra for this success in 1988, the first non-army person to get this.
He worked as a Spy in Pakistan in Lahore. In Lahore, a bearded man asks him "Are you a Hindu" Doval says "No, how do you know?". He said "your ears are pierced". He then took Doval to a room and said "I am not a Muslim. I am a Hindu. I have to pose as Muslim as my family was murdered and I may also get killed if I don't pose as Muslim". The Person asked Doval to do plastic surgery on his ears which he did. He mastered Urdu language, Islamic customs, Pakistani culture etc.
In 1990s, terrorism started in J&K. Doval was sent there. Pakistan started sponsoring J&K youths for carrying out terrorist activities. He met the Kashmiri leaders and convinced some of them to come to negotiating table. Kuka Parray was one such leader. He had many followers and the biggest armed gang among all. After many meetings, Doval convinced Kuka Parray to change sides. Kuka Parray then turned against Pakistan and started Killing Pakistani army men. It finally became possible to hold elections in 1996. Kuka Parray contested elections and became a MLA. But unfortunately, Kuka Parray was killed in a terrorist ambush in 2003. Had 1996 elections not been held, J&K situation would have become much more dangerous.
In 1999, IC814 is highjacked and flown to Kandahar. It was because of Doval's negotiations, the terrorists dropped the demand of releasing 100 terrorists jailed in India and settled for 3. One passenger dies. Rest all got back safely to India.
In 1991, Romanian Ambassador was kidnapped by Khalistanis. It was Doval who negotiated the release of the Ambassador. It would have been a big problem for India in international arena had the ambassador not been released.
Dawood Ibrahim's daughter was getting married in Dubai in Grand Hyatt hotel. It was known that Dawood will come to the wedding. Doval planned to send 2 shooters of Chota Rajan gang to eliminate Dawood. The 2 people were given training, tickets were arranged, fake passports were printed, rooms booked, and they were set to travel. There are many Mumbai police officers who work on the payroll on Dawood. When Doval was briefing to these 2 shooters in a hotel in Delhi, Mumbai police reached the hotel arrested them and got them back to Mumbai. The operation failed. Doval pleaded the Mumbai police officials to arrest them after the operation is over, but they don't relent. Doval denies this, but the story is widely circulated. This highlights the deep underworld-police nexus.
He played a key role in Surgical strikes on Pakistan after Uri attacks. It was important to ensure that Indian soldiers complete the operation during night time, don't cross international borders. The brain behind the operation was Doval's.
After the Pulwama attack, Indian pilot Abhinandan was captured in Pakistan. Couple of days later, he was released. Actually, Pakistan was not in a mood Abhinandan so easily. It was Ajit Doval after establishing contact with his US counterpart threatened Pakistan to release Abhinandan. Though Pakistan claims this to be a good will gesture, the inside story is actually different.
In 2015, ISIS captured 46 Indian nurses were employed in a private hospital in Tikrit, Iraq. ISIS used the nurses to treat their injured. They could use the 46 nurses for blackmailing India. India was part of plan for ISIS, as ISIS planned to used Indians to a scaleup its workforce. Doval reached Iraq in Jul 2014. Doval contacted Iraqi military, threatened ISIS. ISIS got scared, and released the nurses on 5th July 2014. They all got back to India in an Air India flight, landed in Kochi and handed over to their families. This was a big success indeed.
He played a very critical role during the abrogation of Article 370/35A in Kashmir. It was because of Doval, there was no major backlash in J&K. And now J&K has become very peaceful, and Pakistan is even following the ceasefire agreement.
There are many stories, the list is never ending. But, it is Modiji's ingenuity to have spotted such a gem and gave him the rightful position he deserves.
DISCLAIMER: The author is solely responsible for the views expressed in this article. The author carries the responsibility for citing and/or licensing of images utilized within the text.