The Vastness Of Hinduism – The Rich History of Tolerance and Love!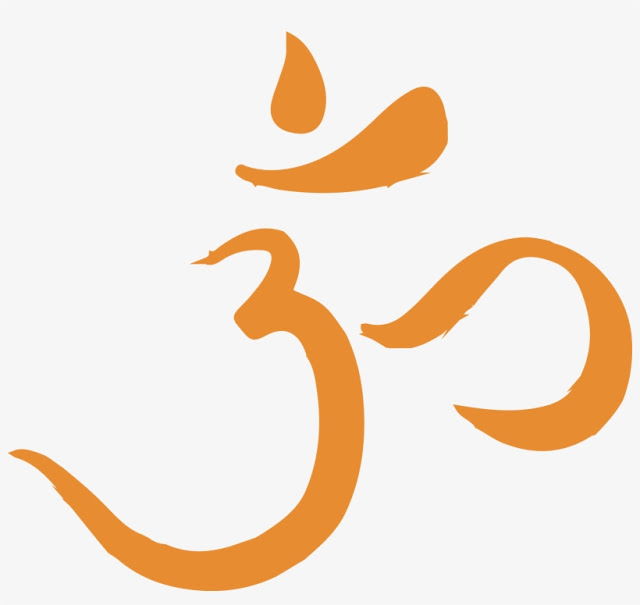 Brothers and Sisters before starting this blog, A very very heartfelt " Namaste" to you all.
Today I am writing down few lines on My Religion and My rituals. I am trying to understand the vastness of my noble religion and belief.
Hinduism is the oldest religion of world. Appreciated around the world for thousands of years among all the cultures and civilizations for it's greatness of – "Love and Compassion", "Tolerance and Virtue", "Philosophy and Kindness".
As per many learned and renowned scholars Hinduism with its roots and customs started dated back in between 4000 B.C. to 5300 B.C. on the bank of the Sindhu River – The birth place of The Sindhu Civilization ( Indus Valley Civilization).
The great Sindhu (Indus) River has given birth to a prosperous, most advance and intellectual civilization in the world , known worldwide as Sindhu civilization orIndus valley civilization.There took birth the most ancient order of Monks and Saints and their globally accepted philosophy of love and kindness. The way the sweet, mineral rich and holy water of Sindhu river has helped the prosperity of the Indus Valley region it has also generously extended its sweetness in the making of that noble Philosophy of love and kindness known today as Hinduism worldwide.
This makes the Hinduism world's oldest surviving and growing Religion and Belief.This noble Oldest Religion has a great essence of kindness,compassion and forgiveness,till date people around the world embracing it in search of peace and tranquility.
I am very blessed to born in a God Fearing Hindu Family and grown up with one very simple teaching of " Swami Vivekananda" – " Service to mankind is service to God" , with this simple teaching I understand the philosophy and greatness of Hinduism.
As a kid I wake up every morning with the soothing sound of " Ghanta" and " Kanshor" , chanting of Mantras by my mother in our Puja Mondop (Place of worship).
Never understood those days the significance of all these , was most eager to have the Prasad ( Edible Offerings to God ) after the rituals.
As a grown up kid I started having friends from all religion and belief, they used to invite for their religious ceremony, I was very keen and eager to go with them and attend their ceremonies. As I have mentioned before interest was not to attend the worship and ceremonies it was about edible offerings after the rituals and ceremonies. Christmas time – The Cake and Bonanza of sweets and food, at the time of Eid it was the Sewai ( Fine Vermicelli cooked with milk and dry fruits ), Nice Palau and Mutton curry.
I used to come home happy and used to tell story of those ceremonies to my parents, I never found them angry on me, nor ever found them to stop me to go. My Mom told me to Pray to God when I go there not to just go and appreciate just the foods. After attending those ceremonies I invited my friends to attend one big Puja in my home, whole day I was waiting for my friends to turn up and I was planning to have the offerings together with them, I was hungry and tired but was waiting desperately for them, in the evening one of my friend turned up and I was feeling more than happy. In my mind it was all about the nice food cooked for the puja and I told him lets go and have the Prasad. He refused to eat anything from Puja which left me in a state of shock and sadness. This incident made a deep impact on me till date.
And without having any knowledge of what has happened or stopped him from eating in my home, I was desperately searching the answer but could not anywhere, at last gathered much courage to ask his parents directly in a complaining tone.
His parents told me they cant attend any Hindu Puja nor they can eat anything that we offer to Our God, their religion does not permit them to do so.And if they do so their God will punish them and they will be cursed by their God and they will loose their Religious Identity, I was speechless and started getting confused that how I can eat in their home at the time of their Puja, and why they cant eat in my home during my Puja,and why my God is not angry on me nor punishing me,with all these in my heart- came running down home and told my parents what happened, my father looked at me told me to clam down and answered " God loves everyone it never punish if I attend anyone's else ceremony, or eat in anyone's home " it opened my eyes- I understood how tolerant is my Religion is and how strong and deep rooted it's essence is.
He forbids me to take beef anywhere as Cow has a great significance in our custom and religion, In Hinduism we worship cow as our mother, after mother's milk it's Cow's milk which nourish us, help us in our growth.
With time I understood the importance of the rituals in Hinduism and it's significance. Hinduism is a Vast ocean and we can't understand the vastness and philosophy of it unless we develop a compassion of religious liberty in our heart and soul, for thousand's of years many civilizations ,philosophy and belief tried to hurt it every way it can, tried to destroy the roots of Hinduism, people of this noble religion suffered, were tortured, got deprived due to their compassion towards Hinduism.
Many temples and places of worship were attacked, trampled, looted again and again. Believers and worshipers were executed.
But with the help of great teaching of Love, compassion, kindness and virtue it has, healed all the wounds and scar with time and till strongly showing the world the way of love, peace and tranquility like a light house in the stormy ocean.
In the modern global scenario we have been victimized by the so called and hyped concept of intolerance. Labeled as orthodox , narrow minded , intolerant, superstitious and many more. The learned people who are calling and labeling Hindus in many names has never understood Hinduism. Only worshiping God and Goddess and chanting five mantras does not make us a Hindu. Same way the people who are hurting other people in the name of Hinduism not a Hindu either way.
Do you think we are intolerant ?A BIG BIG BIG NO, look at in our civilization, In 1947 this civilization re born as an Independent country in the global Map, the cruel foreign rulers has parted the civilization and its people, left the scar forever in our heart. It's the only country in the world where all the Religion has same respect, value and importance, everyone has their own place and rights of worship as per their belief. Every religion of the world is growing here without any fear or pressure. If we are intolerant then this golden social fabric could have been never found anywhere in the world, but look here its strong and growing.
Do you think we are Orthodox ?Again a BIG NO, We are not orthodox at all, we are the most liberal religion of the world,Only in Hinduism we respect all the religion in equal way, we never label other Religion as Cult, Pegan, Devilish, Napak or as such, To us every GOD is great, we never have any strictness , Hinduism is the people's way to find GOD and peace. From your heart each and every way you want to worship and pray GOD is acceptable in Hinduism but I have never heard of an orthodox Religion. Only few Learned fools have very wired concept of Hinduism. 
Do you think we are Narrow Minded ? NO, Again NO , If you are compassionate at heart and feel for the fellow human being in distress without considering his caste,creed, colour and religion and your heart ache for him and you try to go the extra mile to bring him out of distress, then no doubt you have a great Hindu teaching in your heart. I don't think any Narrow Minded Religion has these teaching's. " Service to mankind is service to GOD" that is what Hinduism teaches us. And when you learn and belief these teachings your mind automatically develops the concept of social well being and peace. 
Do you think we are Superstitious ?NOPE, What is the definition of Superstitious? Each and every religion in the world has many sets of rituals and customs. And these rituals and customs has great importance in human life, Excuse me I am not talking about any man made customs which benefits a special sect of the society and which does not even fall under the purview of any religious rituals or customs. Can we term the rituals or customs of any religion as superstitions cause we don't agree to it and we don't believe in it – the answer is NO.    
We have welcome and embraced every one from around the world with love and great compassion.We have given place to everyone for their Religious belief. In return poor Hindus got victimized by mass conversation and execution.Very shameful to mention those heart breaking incidents. 
In Hinduism we have learned firmly that we never forcefully or by trick convert anyone to Hinduism from their Religious faith. To us every Religion is noble and great, It's only Hinduism which teaches us to respect every Religion in the same light. 
One doesn't have to give up their religious faith to follow Hinduism, you can learn the teaching of Hinduism even your Religious faith is different. More than a Religion Hinduism is the most  tolerant and kind way of living.
* Disclaimer – 
This is a personal blog. Any views or opinions represented in this blog are personal and belong solely to the blog owner and do not represent those of people, institutions or organizations that the owner may or may not be associated with in professional or personal capacity, unless explicitly stated.Any views or opinions are not intended to malign any religion, ethnic group, club, organization, company, or individual.All content provided on this blog is for informational purposes only. The owner of this blog makes no representations as to the accuracy or completeness of any information on this site or found by following any link on this site.The owner will not be liable for any errors or omissions in this information nor for the availability of this information. The owner will not be liable for any losses, injuries, or damages from the display or use of this information.
Downloadable Files and Images-
Any downloadable file, including but not limited to pdfs, docs, jpegs, pngs, is provided at the user's own risk. The owner will not be liable for any losses, injuries, or damages resulting from a corrupted or damaged file.
Comments-
Comments are welcome. However, the blog owner reserves the right to edit or delete any comments submitted to this blog without notice due to :
– Comments deemed to be spam or questionable spam.
– Comments including profanity.
– Comments containing language or concepts that could be deemed offensive.
– Comments containing hate speech, credible threats, or direct attacks on an individual or group.
The blog owner is not responsible for the content in comments.
This blog disclaimer is subject to change at anytime.
DISCLAIMER: The author is solely responsible for the views expressed in this article. The author carries the responsibility for citing and/or licensing of images utilized within the text.