Vaikom Padmanabha Pillai, who vanquished Tipu Sultan, had a statue unveiled by Union Minister Kishan Reddy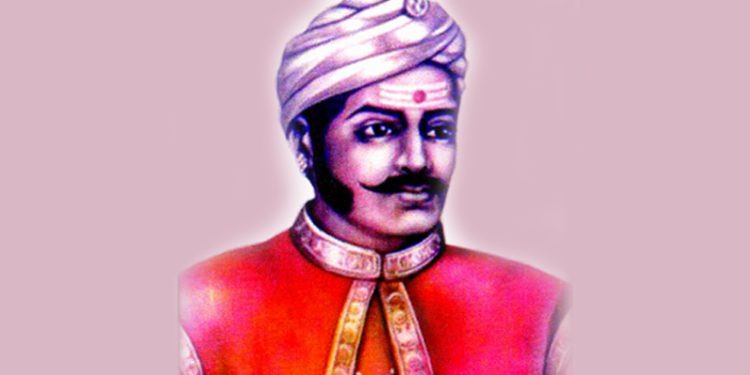 On June 26, Shri G Kishan Reddy, Union Minister for the Ministries of Culture, Tourism, and Development of the North Eastern Region, unveiled the statue of Vaikom Padmanabha Pillai, well known as the Lion of Travancore, at the Gandhi Smrithi Bhawan in Kottayam, Kerala.
"Vaikom Padmanabha Pillai was a courageous warrior who battled against the enemy state using the traditional martial technique of Kerala, Kalaripayat. He was also crucial in Tipu Sultan's downfall, according to Shri Kishan Reddy.
The Union Minister emphasised in his remarks the importance of honouring and showcasing the lives of unsung heroes of our struggle for freedom as well as the ways in which the Union Government is doing so through the Azadi Ka Amrit Mahotsav.
The army of the former Travancore kingdom was commanded by Vaikom Padmanabha Pillai (1767–1809). In the Nedumkotta fortifications, he ambushed the sizable Mysore Army in December 1789. The Battle of Nedumkotta, according to history, "was one of the most daring attacks in the history of the Travancore kingdom, in which a few men infiltrated a well-equipped enemy army and effectively made them retire." Tipu suffered severe injuries in this incident, leaving him permanently crippled.
Mysore army attempted to take the fort again in 1790 after being routed. Padmanabha Pillai and his comrade Kunji Kutty Pillai flooded Tipu's army during the second Battle of Nedumkotta by severing the dam walls at Bhoothathankettu, which led to severe flash floods along the Periyar River downstream.
This strategic manoeuvre caused a significant portion of Tipu's infantry to be swept away, all the ammunition and gunpowder to become wet, and Tipu to be forced to retreat.
Speaking at the event, Shri J Nandakumar, national convenor of Prajna Pravah, stated that the fate of Travancore would have been terrible if Vaikom Padmanabha Pillai had not fought and vanquished Tipu, the despot of Mysore. Shri Nandakumar observed, "Had Vaikom Padmanabha Pillai not been there, Travancore would have been another Malabar, a setting for yet another Hindu slaughter."
In addition, Shri Nandakumar recalled Padmanabha Pillai's contribution to the struggle of Travancore against the British. "Padmanabha Pillai was the one who organised the assault on British Resident Col. Macaulay in 1808. However, just because he defeated Tipu did not ensure that history gave him his due." He continued. "Leftist historians did not want the Lion of Travancore to be honoured as a great liberation fighter."
Following the failed assassination attempt on Macaulay, Padmanabha Pillai ambushed a group of British soldiers near Alappuzha at Pallathuruthy, where 13 of them were killed. The murders of British soldiers and his failed attempt to kill Col. Macaulay led to his arrest and public hanging in 1809.
DISCLAIMER: The author is solely responsible for the views expressed in this article. The author carries the responsibility for citing and/or licensing of images utilized within the text.