Waseem Rizvi's Petition to Remove 26 Verses of Quran: What Exactly is in the Writ Petition?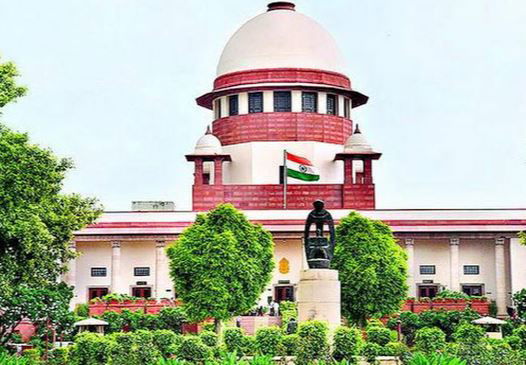 You, like me, must have seen reams and reams of paper written, hundreds of hours of airtime devoted to discuss and debate, millions of forwards in social media about Waseem Rizvi's (former Chairman of Shia Central Board of Waqf, Uttar Pradesh) petition to the Supreme Court of India to remove 26 verses of Quran and reactions to that including denouncing him outrightly, announcing bounty to behead him, and excommunicating him. But what exactly is in that petition? If you also wanted to know;
I recently stepped on to https://www.livelaw.in/top-stories/syed-wasim-rizvi-holy-quran-supreme-court-26-verses-up-shia-waqf-board-171868. (28 March 2021). As per livelaw.in
Petition [WP(C) No: 401/2021] states
"On account of the versus of Holy Quran, (more particularly described in the Writ Petition), the religion of Islam is drifting away from its basic tenets with a fast pace and nowadays is identified with violent behaviour, militancy, fundamentalism, extremism and terrorism."
The verses listed are:
Verse 9 Surah 5; Verse 9 Surah 28; Verse 4 Surah 101; Verse 9 Surah 123; Verse 4 Surah 56; Verse 9 Surah 23; Verse 9 Surah 37; Verse 5 Surah 57; Verse 33 Surah 61; Verse 21 Surah 98; Verse 32 Surah 22; Verse 48 Surah 20; Verse 8 Surah 69; Verse 66 Surah 9; Verse 41 Surah 27; Verse 41 Surah 28; Verse 9 Surah 111; Verse 9 Surah 58; Verse 8 Surah 65; Verse 5 Surah 51; Verse 9 Surah 29; Verse 5 Surah 14; Verse 4 Surah 89; Verse 9 Surah 14; Verse 3 Surah 151; Verse 2 Surah 191.

Positive and Negative Verses
The plea draws the Court's attention towards two types of verses in the Holy Book:
Messages of Allah which are positive and promote peace, harmony, brotherhood, tolerance and forgiveness (attached as Annexure P-3 to the petition).

Messages of Allah which are negative and promote violence and hatred (attached as Annexure P-4 to the petition).

And he questions

"Why such wide differences in the messages of God-the Almighty (Allah) in Holy Quran itself ?"
The Constitution of any nation including India is Supreme law of the Land
And then he goes to petition the Supreme Court of India (one of the three wings of the Government of India, created to uphold the supreme law of the land, the Constitution of India), to determine, judge and pronounce, what is the status of negative dictates of religion vis-à-vis the Constitution of India?

"the dictates of religion which are not in consonance and overlap with the Law of Land of any nation and any Country passed by the competent elected representatives in the form of parliament/ state legislature and the laws and rules made by the United Nation(s) shall have no strength of Law and are violative of the Law of the land and the same should not prevail over the same."
What specific Articles of the Constitution of India come into play?
"as per the provisions of Article 25 and 26 of Constitution of India, the freedom of conscious and religion as per clause 1 is subject to public order, morality and health and to the other provisions of this Part, all persons are equally entitled to freedom of conscience and the right freely to profess, practice and propagate religion. Further, any religious custom/ belief has to be in accordance or within the balance of Constitution of India and as the Law is already settled."

Madrasa Teaching in Question

"There are many Muslim madrasas all over the world where young children are taught Islam and Holy Quran is explained to the Islamic students who are who are working for terrorist activities, in the Quranic surahs as detailed in the preceding paragraphs. It is like poison in the raw minds of young children in the name of the message of Allah, which leads him to a radical mindset and from his early age when they become young, they hate people of other religions because of their mindset, and many youths get involved with terrorist organizations in some way under this mentality, the wrong messages of Allah Has been filled in the name of Islam."
Some earlier Caliphs in Question

"Why such wide differences in the messages of God-the Almighty (Allah) in Holy Quran itself ?"


DISCLAIMER: The author is solely responsible for the views expressed in this article. The author carries the responsibility for citing and/or licensing of images utilized within the text.