Why 17 September must be named 'Hyderabad Liberation Day'?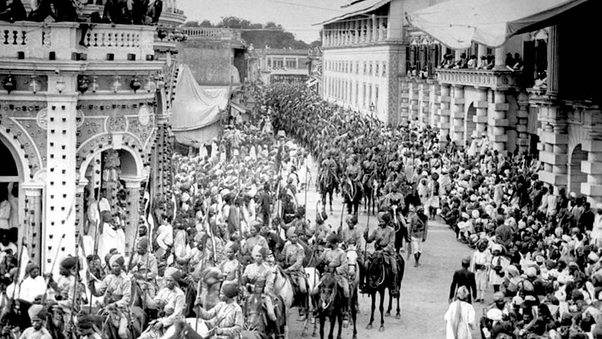 'Bandenaka Bandi katti

Padahaaru Ballu katti

Ye Bande Ektav Koduko

Nizam Sarkaroda

Nazila Minchinavro

  Nizam Sarkaroda'
'Car after car, your convoy stretches to 16 cars. Which car will you come in? O tyrant Nizam? your atrocities have crossed that of the Nazis, O tyrant Nizam'.
…sang the Telangana peasantry that rose in rebellion against the atrocities of his Razakars. These songs were committed to people's memory through lore.
A totally naked young woman got into a train and to a total embarrassment of the passengers was breaking from one compartment to another. When someone remarked scornfully "how shameless?" The woman replied, "I have already lost my honour at the hands of Razakars and have nothing more to lose. It is you who should be ashamed of not doing anything to protect the womenfolk". That young woman was tied to a tree and repeatedly raped for days together by the Nizam's Razakars. That was the plight of peasant women in Telangana in the late 1940s.
(incident reported in Krishna Patrika in the late 40's.)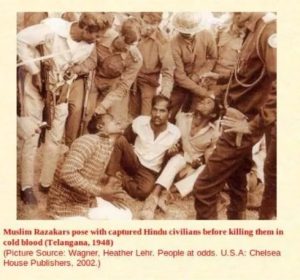 Though Hindus constituted 80% of populations there were not given an government representation. There was continuous attacks on Worker community and peasants. https://youtu.be/vNqylvTUIMY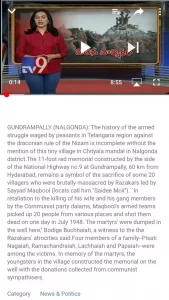 After all these facts and statements were made by native residents of Hyderabad to Mike Thampson of BBC.
For Gods sake another Jammu didn't happen in the South India only because of Sardar Patel. And lastly who would had liked to see this flag instead of Tricolour?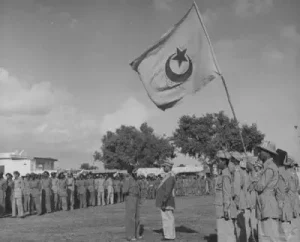 Razakars and their activities under the Nizam's rule
Razakar was an armed organization of radical Muslims who persecuted Hindus during the Nizam's rule in Hyderabad and forced them to become Muslims. It was a group of brutal murderers who, at the behest of the Nizam, were involved in the elimination of Hindus (Kafirs) in Hyderabad. It was organised by Kasim Rizvi, born in Uttar Pradesh and educated at Aligarh Muslim University. This organization killed millions of Hindus in Hyderabad, including women and children.
This armed Razakar organization used to attack Hindu villages, looting, raping women and killing men and children.
It is noteworthy that Asaduddin Owaisi is a descendant of the same dastardly Razakars.
Why did the Nizam need a Razkars' organization?
In the Hindu majority Hyderabad, the Nizam had ensured that Hindus didn't enjoy even the basic fundamental rights. He tried to convert Hyderabad into a sovereign Islamic state. The Nizam needed an organization to strictly enforce laws made against Hindus and punish those who did not believe, on the spot, for which a Razakar organization was created. Nizam started attacking Hindus by spreading hatred against them in the name of religious `Jihad'.
The razakars attacked many villages in Telangana region, looting people, raping women and conducting massacres, and spread the reign of terror.
Nizam's atrocities against Hindus and role of Razakar
An order of the Nizam government that Hindus were not allowed to offer prayers in public through Gasti mark 53 i.e. Government Order No. 53.
Hindus could not take out the procession of their deities.
Temples were banned.
No religious meeting of Hindus could be held.
Even Hindus could not hold any public program even if it was non-religious.
Sometimes in the dark of night, a few Hindu people used to do worship (pooja, Katha and Bhajan, Kirtan) in their homes in very low tones. If it was known to Razakars, then the entire locality would be punished, which included killing them on the spot.
There was a complete ban on any religious event of Hindus like Ramlila, Yakshagana, Katha-Bhagwat etc.
If anyone was found performing the yagna, he was immediately put to death.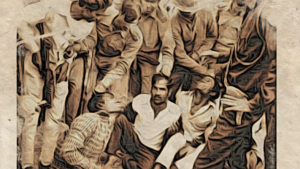 Radha Krishna Modani, a young man from Nizamabad, organized a yagna in public in the market, opposing the Nizam's ban on yagna. The Razakars killed Radha-Krishna Modani while performing a yagna. This main market of Nizamabad was given the name of Radha-Krishna Ganj by Hindus, which is still prevalent today.
200 Hindus were called for discussions to establish peace by the Razakars in a village named Bhaironpalli and all of them were slaughtered there.
Similarly, freedom fighters in Chintapally were called for talks and all were put to death.
There are many such villages, where the Razakars went and laid down the entire village, murdered men and children, raped women and took them in their possession.[8]
Hindi, Telugu and Marathi languages were completely banned in the state. No school could provide education in Hindi, Telugu or Marathi medium.
Hindu students were not allowed to wear Indian costumes in schools and colleges. They were forced to wear clothes according to Muslim customs and Sharia rules.
During the Nizam's reign, a slogan was given by Nizam " Un-Ul-Malik which means "I am the ruler" and every Muslim used to say this and considered himself a Nizam.
See the misfortune of India that PV Narasimha Rao who started the Dhoti movement against the Nizam regime at Osmania University in Hyderabad, when he became the Chief Minister of Andhra Pradesh, he published four volumes of the history of Hyderabad from the Archaeological Department of Andhra Pradesh in which the two volumes are only related to the Nizam regime but there is no mention of the Razakar organization in these two volumes of 800 pages. Why ?
It can be easily understood that after independence, the Congress also changed history for the sake of muslim votes. Congress wanted to hide the atrocities of Razakars to please a community.
Today the people of Telangana, Hyderabad and Andhra Pradesh are looking for their real true History.
Internet media is full of glorious history of Majlis and Nizam rule. Even with the consent of the then Congress government, some people have declared Quasim Rizvi of Razakar organization as a freedom fighter and many misleading, false and fraudulent videos in this regard are available on YouTube and Google search.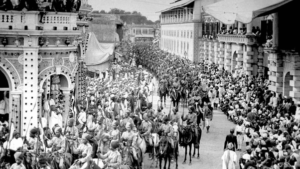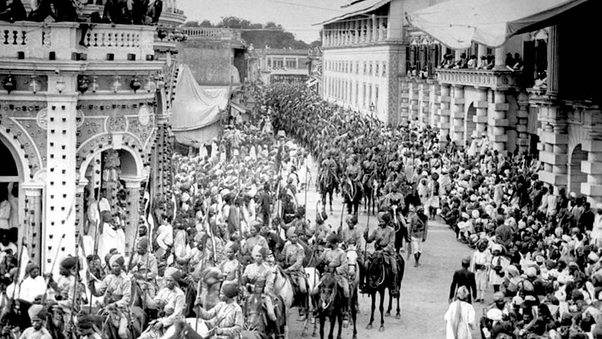 Operation POLO of Hyderabad :
The Nizam ignored the merger of Hyderabad with India, and tried to either merge it with Pakistan or make it an independent Muslim nation. For this, he put forward his army and the Razakar organization to protest. This protest was also supported by Jinnah who had closed the border of Pakistan and told all the Muslims who wanted to go to Pakistan to go and settle in Hyderabad. 

The Iron Man Sardar Patel had to run Operation Polo to merge Hyderabad with a tough stand. It is said that there were some villages which were the villages of full-fledged Razakars, where there was a tremendous attack on the Indian Army but in this the Nizam's army and the Razakar organization suffered heavy damage. 

See the hypocrisy, when the Razakar army used to persecute the Hindus, it was said that it is an organization of a few misguided people but these misguided Razakars who died in Operation Polo suddenly became Muslims, on whose death Nehru was very sad and he sent a three members Goodwill Mission to Hyderabad, headed by Pandit Sundarlal and its other members were Qazi Abdul Ghaffar and Maulana Abdullah Misery. 

Rumor has been raised that between 50 thousand to 2 lakh Muslims were murdered in Operation Polo to demoralize Sardar Patel and to dent his popularity. Although the Goodwill Mission was neither a commission nor a committee, therefore there was no need to submit a report by it , but Nehru pressured these members to make a report to unearth the story of the so-called Muslim genocide, in order to humiliate Sardar Patel. Owing to the opposition of other Congress ministers, and keeping in view that there was no substance in it, this report was not made public, due to which rumours continued to be fuelled . This report , however, is still available indiscriminately on the internet media. 
In order to strengthen its vote bank in the name of secularism, the Congress did criminal conspiracy and changed the history of Hyderabad in such a way that the new generations of Hindus can never know the atrocities of Nizam and Razakars.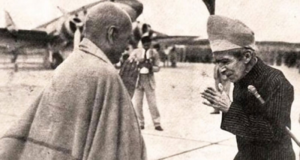 Today, both TRS and Congress are eager for an alliance with the successor of Razakars, the AIMIM, whose leader is Asaduddin Owaisi. Perhaps even today, in this land of Hindus, there is no one to listen to the Hindus who are survived by protecting their identity and religiousness while enduring the atrocities of one thousand years of slavery.
DISCLAIMER: The author is solely responsible for the views expressed in this article. The author carries the responsibility for citing and/or licensing of images utilized within the text.