Why everything will be lost if BJP loses 2024 elections?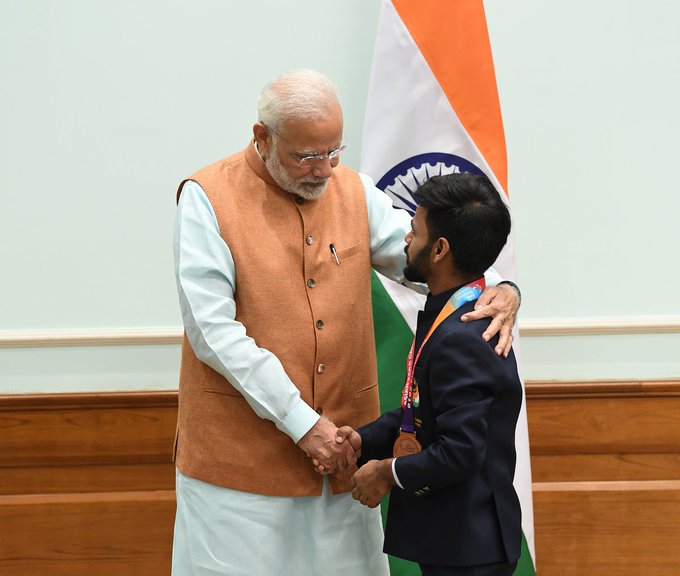 We know BJP under the able leadership of Modiji and the Legendary team has been in charge since 2014. A lot of things have been accomplished in last 6-7 years, much more is still remaining.
In this piece we will discuss why BJP must again win in 2024 Lok Sabha elections and why everything will be lost if BJP loses.
Assuming BJP stays in power till 2029, I would divide BJP reign from 2014 in 3 phases i.e. 2014-19, 2019-24 and 2024-29.
2014-19 ("Washing the sins" Phase): In this Phase Modiji and team made all attempts to wash India of the "Sins(or Paap)" done by the Predecessors (i.e. Gandhis). How? Modiji did the following(would cover the important ones):
Demonetization: This step converted the ill money looted by many dacoits to scrap paper. This broke the financial might of the dacoits, so that they cannot take any offensive steps. Had this not been done, then India would have seen a Civil war instead of non-violent protests on CAA and Farm laws.
Insolvency and Bankruptcy code (IBC): This built a system where the wealth of dacoits who had looted banks were recovered (though not fully but to some extent)

Goods and Services Tax (GST)

: This put in a system which made it tough for tax evaders to avoid taxes. This system is doing its job in changing Indian economy from an informal one to a formal one.

Aadhaar

: This stopped the loot from subsidies which went to as high as Rs 3L Crore every year.

Dead law abolition

: Nearly 1500-200 old and useless laws which just helped dacoits extort money have been abolished.
2019-24("Building new India" Phase): After washing the Sins done by the holy dynasty, in this phase Modiji is building new India or a dream Bharat. How?
In this phase Modiji and team has done the following (just listed the most important ones):
Article 370/35A abrogation

Upliftment of Muslim Women

: This is the first step towards Common Civil code

Destroying China's economic dominance

in India and the commie ecosystem present inside India (for e.g. amending the FCRA act).

Farm reforms

: This will end the "Mandi Dalal" regime. The farm protests are not farmer protests. They are in reality protests "Of the Mandi Dalals, for the Mandi Dalals and by the Mandi Dalals"

Labor Reforms

Mining reforms

Banking Reforms

Cooperative societies' Reforms

Tax reforms

: Reduced Corporate taxes and abolished retrospective taxes.

Tribunal Reforms

: This is the first step in Judicial reforms.

Privatization

: Many PSUs are inefficient and hot-beds of dacoity. Privatizing them will save tax payers money and end the culture of corruption in India.

Infrastructure development

: Modiji has started heavily investing on infrastructure like Dedicated Freight Corridor (DFC), Bharat Mala, Gati-Shakti Yojana, Digital India, SagarMala, National Monetization Pipeline, Atmanirbhar Bharat to name a few.
I foresee Modiji do (or at least initiate) the following before 2024.
Judicial reforms: This may include revamp of Indian Penal Code, 1860, Criminal Procedure Code, 1973, Indian Evidence Act, Indian Police act etc.

Strengthen the Judiciary

: The appointment of Judges need to be made more transparent.
Make further reforms in various tribunals.
2024-29 ("Consolidation" Phase):
In this phase I foresee Modiji will try to consolidate (or make things settle down) for the new things he has done in 2019-24. How? Let me give few examples:
The new labor laws are passed by parliament. But for the laws to be implemented on ground and become systematic will take time (may be around 5 years).
The new farm laws are stayed by Supreme Court. Once the stay is lifted, the implementation and consolidation will take not less than 5 years.
The Judicial reforms will take time to implement and get consolidated to see the results on ground.
Many infrastructure projects listed above need time to get implemented and start showing results.
A new system is being built in J&K. That will take 5-10 more years to solidify and crystalize.
Modiji may also put "One Nation, One Election" system in place which would be a game changer for India.
Finally lets come to the point, what may happen if BJP loses in 2024.
Since the new systems would not have fully consolidated in 2024, the new Govt can very easily un-do all the good work. For e.g. new Farm laws, new Labor Laws, Banking reforms, Mining reforms, Cooperative reforms would be reverted for sure.
I foresee that new infrastructure projects would continue. But they will become hot beds of corruption. The dacoits have been dealt a big blow due to Demonetization. If they come to power, they will find the massive projects as good milky cows for looting.
They may also put such systems place so that even if BJP comes to power it may find it tough to re-implement the reforms. For e.g. they make bring back Article 370, and make it tougher to revert it.
The law banning triple talaq may get reverted. So Uniform Civil Code will always remain a pipedream.
Hence,
BJP winning in 2024 is absolute must.
If BJP wins in 2029, it would be desirable as it will further consolidate the building of new India.
I would in fact want BJP to lose in 2034 as no party should stay in power so long. Rotation of power is important in a democracy. And by this time the new India would have fully consolidated.
DISCLAIMER: The author is solely responsible for the views expressed in this article. The author carries the responsibility for citing and/or licensing of images utilized within the text.