Can the USA Allies still rely on her after Afghanistan Debacle?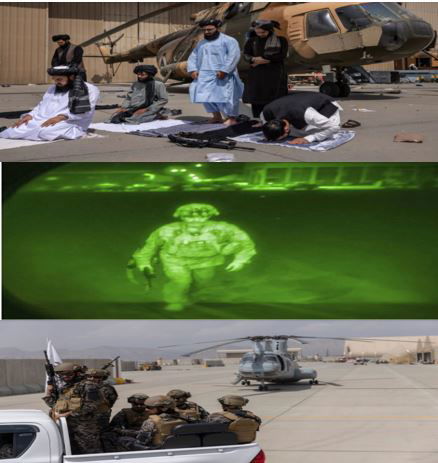 America has innumerable stories of war heroes which go back to World War One. Our veterans feel highly dignified when they are called "Vietnam Veteran" or "Korean Veterans" or "Iraq Veteran" or Afghanistan Veterans". All Americans also feel honored when on Veteran Day, we remember our veteran's Courage, Valor, Integrity, Patriotism, and Service to this "Great Nation".
Arlington National Cemetery grounds also honor those who have served our nation and provide a sense of beauty and peace for our guests. Rolling green hills are dotted with trees that are hundreds of years in age, complementing the gardens found throughout the when channels cemetery's 639 acres. This impressive landscape serves as a tribute to the service and sacrifice of every individual laid to rest within these hallowed grounds.
A few weeks back, Americans enjoy morning coffee sitting on our coffee table, when channels show America's medals tally increasing every day at Tokyo Olympics. We felt a great sense of pride for all our American Athletes. But in the last few days, everything remains the same: Morning coffee on the same coffee table watching the same TV channels but the ONLY thing which has changed is "PRIDE" and it has been replaced by "SHAME".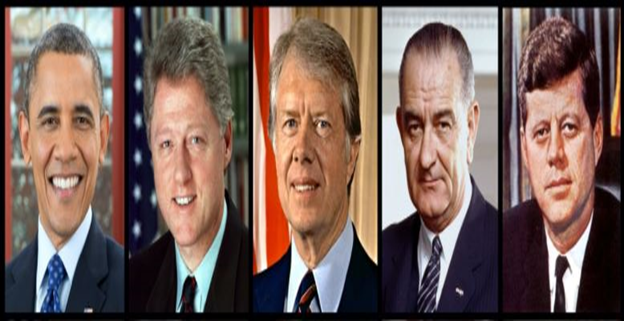 A glimpse of Democratic Presidents Foreign Policy
Since the Second World War, some of the strongest advocates for the use of US power abroad have been Democratic presidents.
From Harry Truman to Bill Clinton, so-called liberal internationalists have sent US forces to Korea, Vietnam, and the Balkans with orders to protect democracy and human rights against the threats of communism and nationalism.
Has democracy in a true sense ever been restored? Absolutely NOT!!!
The wars in Iraq and Afghanistan changed that. Both Barack Obama and Joe Biden won office with a promise to end the "forever wars" that followed the 9/11 attacks in 2001.
Was it the vow that propelled Biden into the decision to withdraw US forces from Afghanistan? Probably NOT!!!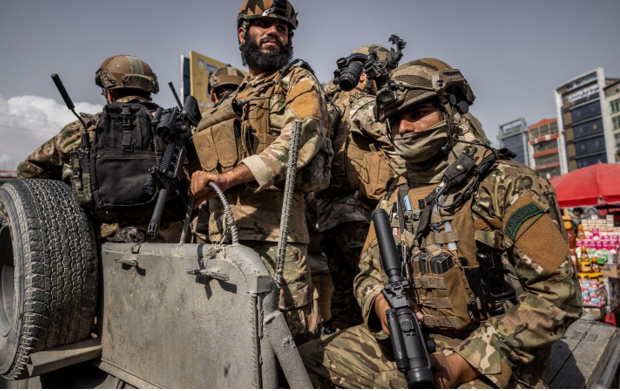 Afghanistan in Shambles: President Biden Policy
On April 24, USA nation's top national security officials assembled at the Pentagon early for a secret meeting to plan the final withdrawal of American troops from Afghanistan. It was two weeks after President Biden had announced the exit over the objection of his generals, but now they were carrying out his orders.
In a secure room in the building's "extreme basement," two floors below ground level, Defense Secretary Lloyd J. Austin III and Gen. Mark A. Milley, the chairman of the Joint Chiefs of Staff, met with top White House and intelligence officials. Secretary of State Antony J. Blinken joined by video conference. After four hours, two things were clear.
First, Pentagon officials said they could pull out the remaining 3,500 American troops, almost all deployed at Bagram Air Base, by July 4 — two months earlier than the Sept 11th deadline Mr. Biden had set. The plan would mean closing the airfield that was the American military hub in Afghanistan, but Defense Department officials did not want a dwindling, vulnerable force and the risks of service members dying in a war declared lost[1].
Second, State Department officials said they would keep the American Embassy open, with more than 1,400 remaining Americans protected by 650 Marines and soldiers. An intelligence assessment presented at the meeting estimated that Afghan forces could hold off the Taliban for one to two years. There was brief talk of an emergency evacuation plan — helicopters would ferry Americans to the civilian airport in Kabul, the capital — but no one raised, let alone imagined, what the United States would do if the Taliban gained control of access to that airport, the only safe way in and out of the country once Bagram closed[1]. The plan was a good one the group concluded.
BIG QUESTION TO BIDEN PRESIDENCY — Was that really a good Plan on the ground???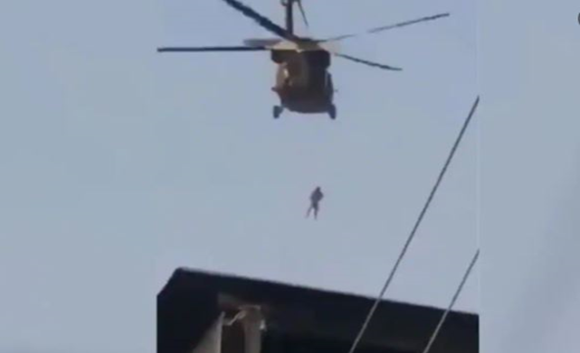 Four months later, the plan is in shambles as President Biden struggles to explain how a withdrawal most Americans supported went so badly wrong in its execution. The scenes of continuing chaos and suffering at the airport were broadcast around the world, Mr. Biden went so far as to say that "I cannot promise what the final outcome will be, or what it will be that it will be without risk of loss[1]."
The USA has always relied on its allies especially NATO, which is the USA's biggest ally since the second world war. USA and NATO had always fooled the world in one pretext or another. Sometimes under the pretext of protecting democracy & human rights against the threats of communism and nationalism in the case of Korea & Vietnam or sometimes under the pretext of saving the world from Weapons of Mass Destruction in case of Iraq or sometimes under the pretext of fighting against the axis of terror evil as in case of Syria and Afghanistan?
North Atlantic Treaty Organization (NATO)
After the Second World War, World was pretty much divided into 2 blocs. One was called US Bloc and the other Soviet Bloc. US Bloc gave birth to North Atlantic Treaty Organization (NATO) also called the North Atlantic Alliance, which is an intergovernmental military alliance between 28 European countries and 2 North American countries. The organization implements the North Atlantic Treaty that was signed on 4 April 1949.
NATO's intervention in Afghanistan, prompted by the al-Qaeda-led 9/11 attacks on the US, was the first and only time the alliance invoked its article five collective defense principle, in which an attack on one ally is considered an attack on all
Lord George Robertson, who was NATO secretary-general on the day of the twin towers attack in New York, and who triggered the article five a few hours later, suggested the disunity was damaging. "It weakens NATO because the principle of 'in together, out together' seems to have been abandoned both by Donald Trump and by Joe Biden," he told the Financial Times[2].
European allies had hoped Joe Biden's election to the US presidency would bolster NATO's relevance after Donald Trump's acrimonious years.
Washington's messy withdrawal from Afghanistan is prompting a rethink.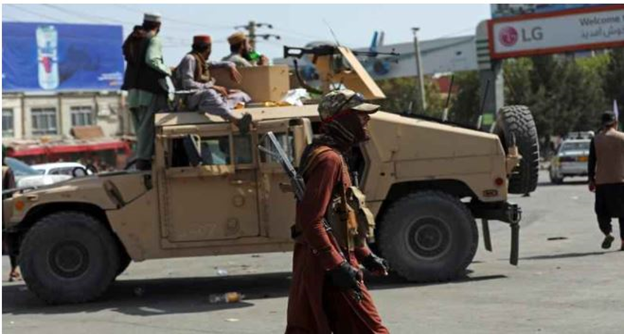 NATO Raged: President Biden Botched Afghanistan Exit Plan
European leaders failed to persuade United States president Joe Biden to keep troops at Kabul airport beyond an August 31st deadline at a meeting of the G7, leaving just days to complete evacuations of citizens and Afghan allies.
Biden administration officials had consulted with allies as they sought to unstitch Trump's isolationist approach. In Afghanistan, however, some alliance members complained that Washington presented them with a fait accompli.
"This was discussed at length, and the US listened, but Biden had made a political decision," said one person familiar with the withdrawal planning[3].
After the fall of Kabul, EU defense and security officials have been critical of the US decision to send home its 2,500 troops, saying it has weakened NATO and raised questions about Europe's security dependence on Washington. Their reaction marks a bitter end to the alliance's longest-running mission, which involved 10,000 personnel from 36 countries[2].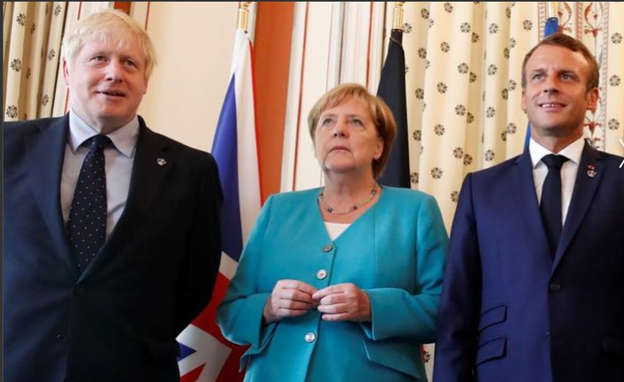 Tormented NATO Leaders: President Biden America's whack
Germany
German chancellor Angela Merkel said there was "no new date" for the end of evacuations after a virtual meeting in which London, Paris, and Berlin pushed for Washington to continue its military presence to give more time to extract people who fear for their lives after the Taliban takeover[4].
Merkel further stated that "We must realize that when it comes to the NATO mission to Afghanistan, it was not possible to have an independent role for Germany or the European forces,". When asked if NATO should move away from "nation-building", Merkel agreed: "The goals [of such deployments] should be made much narrower."[4]
Merkel closes her statement by adding that "

We always said that we are basically dependent on the decisions of the US government

."
Armin Laschet, Germany's conservative candidate to succeed chancellor Angela Merkel, on Tuesday called the troop withdrawal

 "the greatest debacle that NATO has experienced since its foundation

[5]".
France
French President Emmanuel Macron echoed "It is time to make a shift towards greater sovereignty and the defense of our own interests.[4]"
United Kingdom
British foreign secretary Ben Wallace, who appeared on the verge of tears reckoned "some would not get back" from the war-torn country. "It's sad. Twenty years of sacrifice is what it is," he said[6].
Lord Peter Ricketts, the UK's former national security adviser, said. "It looks like NATO has been completely overtaken by American unilateral decisions". "First of all, Trump's decision to start talking to the Taliban about leaving and then the Biden decision to set a timetable. The Afghanistan operation was always going to end sometime, it was never going to go on forever, but the manner in which it's been done has been humiliating and damaging to NATO."
President Biden Administration pronouncements by bluntly blaming Afghan security forces for the Taliban takeover — have elicited striking pushback in the United Kingdom, arguably America's closest ally and key partner over the two-decade war in Afghanistan.
"To see their commander-in-chief call into question the courage of men I fought with – to claim that they ran – is shameful[7]," U.K. MP Tom Tugendhat, the conservative chair of the foreign affairs committee and a veteran of the war in Afghanistan, said during a contentious Parliamentarian session.
"Those who have not fought for the colors they fly should be careful about criticizing those who have," he added.
UK Defense Committee Chairperson Tobias Ellwood, has questioned Biden assurance of "America is Back' in the British Parliament, citing Biden's foreign policy promise to rebuild alliances and restore U.S. prestige damaged during the Trump administration
Latvia
Artis Pabriks, Ex-Soviet State Latvia's defense minister, told local radio "This kind of troop withdrawal caused chaos. Chaos causes additional suffering,". Such long-term missions were unlikely in the future, he added: "This era is over. Unfortunately, the west, and Europe in particular, are showing they are weaker globally.[8]"
Spain
Ione Belarra, Podemos leader and Spain's social policy minister, wrote on Twitter, "Afghanistan today is the umpteenth expression of NATO's failed, supine policy".
Lilith Verstrynge, another Podemos official also raised concern about dependence on the USA completely.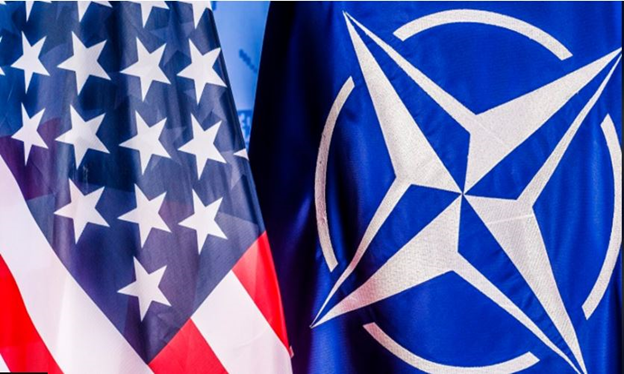 NATO
In its 2030 strategy, NATO outlined a promise for deeper political coordination and renewed commitment from its members to the 2 percent defense spending target. But the crisis in Afghanistan has revived unease over a lack of strategic focus.
NATO secretary-general Jens Stoltenberg insisted there had been "no willingness" from other European allies or from Canada to fill in for the US once it announced its withdrawal plan[4].
The failure of the alliance's training program was also one "Big Question", Stoltenberg noted on Tuesday. "Why were the forces we trained and equipped and supported over so many years … not able to stand up against Taliban in a stronger and better way than they did?"
Moreover, former NATO General-Secretary, Lord George Robertson on hand to trigger the bloc's Article 5 in the aftermath of the 9/11 terror attacks (which became the pretext for the US coalition's invasion of Afghanistan in late 2001), also suggested that the US unilateralism had "damaged" the alliance, "because the principle of "in together, out together" seems to have been abandoned both by Donald Trump and by Joe Biden8."
Robertson further said. "If this is a wake-up call to the Europeans – that in the future they'll have to safeguard their own security much more than before because … the American global policeman is not necessarily going to be around all the time – then it will have served a purpose.[2]" – Copyright, The Financial Times Limited 2021.
Lord Mark Sedwill, who served as a former ambassador and senior NATO representative to Afghanistan, suggested this week the alliance should focus its efforts on rebuilding the practical capabilities to intervene, when necessary, "avoiding the over-reach and impatience which proved fatal to the Afghan campaign".
Turkey
Turkey is the only Middle Eastern country that is a member of NATO. Every now and then questions have been raised that how Turkey a Non-European country can be a member of NATO. Some answer that Turkey's strategic geographical location (where the USA can keep an eye on Russia) gives her an upper hand and others argues since Turkey is a gateway to Europe so Europe can keep its refugee problem in Turkey by just filling Turkish pockets with euros.
When US President Biden declared that US forces will be leaving Afghanistan by August 31st, Turkish President Recep Tayyip Erdogan jumped on the screen and declared that "Turkey would be the "only reliable" country left to stabilize Afghanistan after the US pulls out its troops, indicating Washington could rely on its NATO ally". Erdogan further mentioned that "America is preparing to leave Afghanistan soon and from the moment they leave, the only reliable country to maintain the process over there is obviously Turkey,"
Erdogan walked few steps further when he echoed "Turkish officials had informed their American counterparts about Ankara's plans in Afghanistan after the US troop pullout, without providing details. They (Americans) are "PLEASED AND HAPPY". We will be able to discuss the Afghanistan process with them," he said.
Eyebrows were raised in Washington as "DETAILS ARE NOT CLEAR TO WHITE HOUSE" after Erdogan's statement that "Turkey has made clear its intentions to stay in the war-torn country". Questions are raised by US Security Advisers and Think Tanks. When Turkish officials said, "Turkish troops could remain as long as certain conditions including legal and financial are met."
"If Turkey is to stay it will do so under which frame: under NATO umbrella or bilateral terms? And if it will be under NATO auspices, under which authorization?" asked the official to Biden Administration, who wished to remain anonymous.
Turkish ministry had reportedly said that it is prepared to keep troops in Afghanistan to protect Kabul airport, the main exit route for western diplomats and humanitarian workers but it either didn't work out as the Taliban rejected any foreign forces on Afghan soil.
The tussle between US and NATO officials has come up regarding the Turkish army's stay in Afghanistan after US withdrawal. NATO officials also confirmed that Western powers were willing to let Turkey stay and protect the Kabul airport. But, the official added, "why should Turkey try hard if nobody is going to give support? These issues need to be clarified."[9]
But on the ground, the relations between the US and Turkey have been tense in recent years.
Relations have sharply deteriorated, in-fact at the bottom sea level in decades since Biden replaced Erdogan's ally Donald Trump in White House.
Biden most notably recognized the Armenian genocide by the Ottoman Empire during World War I, a move that outraged Turkey which rejects that term. "

This has seriously saddened us… Turkey is not an ordinary country. It's an ally of America

," Erdogan has reacted to Biden Armenian recognition.
Erdogan has said that he wanted to turn a new page with the Biden administration. "There were rumors here and there. We need to leave them behind and discuss what we can do," he said. "We expect to see an approach from the US without ifs and buts."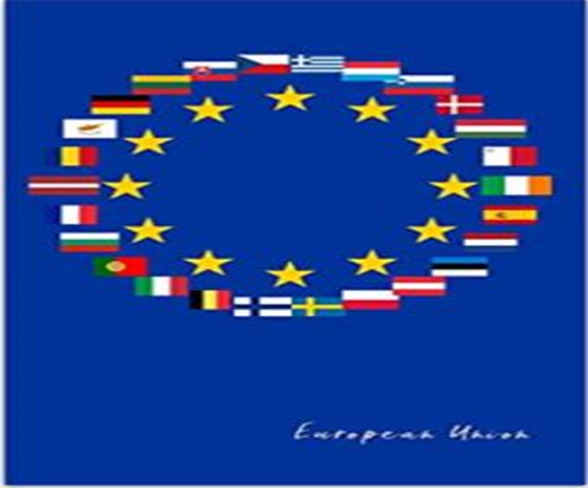 European Union
European Union, High Rep. Josep Borrell, Policy Chief, and a former Spanish politician who now leads the bloc's diplomatic corps, told reporters "I think that what has happened shows that Europe needs to develop this famous 'strategic autonomy' in order to be ready to face challenges that affect us eventually[10].
He further added in a more veiled way of criticism of Trump and Biden's approach that it was "not the European Union who decided to leave Afghanistan," and that the withdrawal "could have been managed in a better way, for sure.[11]"
Ukraine (NATO Future Member)
Washington's allies in Kiev have also expressed concerns over the situation, with Rada lawmaker Maxim Buzhansky suggesting that Ukraine should forget about any guarantees provided by the US in the wake of the images coming out of Afghanistan of people falling from airplanes taking off from Kabul.
Alexei Arestovich, another diplomat from Ukraine's delegation to the trilateral contact group on Donbas, echoed these concerns, suggesting that Afghanistan was proof of "the collapse of the doctrine of liberal democracy for all," and that the failure in Afghanistan demonstrates that this kind of "democracy" can destroy people and states in the same way as "totalitarian governments" can[9].
One unknown source mentioned that "After the US troop withdrawal was formalized, NATO members especially, the UK, Turkey, and Italy were keen to find a way to keep forces in place to help stabilize Afghanistan. But this was considered impossible without the vast military infrastructure provided by the US, notably air support from the US-run Bagram airbase just north of Kabul".
Now the time has come for NATO members to understand that the Afghan drawdown might act as a cautionary tale for them failing to recognize that US security guarantees were time-limited and not much reliable in the 21st century.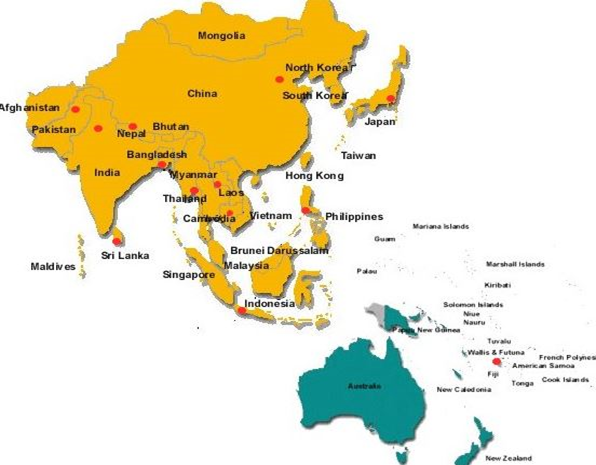 Asia-Pacific Apprehensions: President Biden Policy's Flaws
Asian allies, in particular, have indicated some concerns in recent days over whether the quick military exit from Afghanistan could one day happen in their country.
In a sign of how the anxiety has broken through, White House national security adviser Jake Sullivan faced questions about what the Afghanistan withdrawal means for Israel, South Korea, and Taiwan. Reporters also questioned State Department officials about the potential fallout for U.S. allies and the possible decline in credibility.
President Biden and his top officials have been put on the defensive, emphasizing that the U.S. stands behind its commitments to allies while fielding questions from reporters about whether American national and political interests trump stability and security partnerships with foreign allies.
"I have seen no question of our credibility from our allies around the world," Biden said in one of the conferences.
Sullivan, in a briefing with reporters, argued that 20 years' worth of commitment to Afghanistan, costing thousands of U.S. lives and billions of dollars, underscored America's willingness to stand by its allies, but that it was eventually time for the Afghan people to "stand up for themselves."
"We believe that our commitments to our allies and partners are sacrosanct and always have been," Sullivan said.
"We believe our commitment to Taiwan and to Israel remains as strong as it's ever been."
State Department spokesperson Ned Price, during a briefing with reporters at the State Department, appeared caught off guard when questioned on the remarks coming from U.K. officials, at first confusing criticism coming from British lawmakers at their government and not the U.S.
"I'm going to let the British Government speak to their decisions when it comes to their presence on the ground," Price said in response to reporters' questions.
"What I can say is that our coordination with the British Government, with all of our NATO allies, has been consistent, it has been clear, and there has been a consensus on this."
Still, the question of American commitments and credibility is particularly prescient for South Korea, Taiwan, and Japan, where U.S. military partnerships are seen as a bulwark against China's regional ambitions and the persistent nuclear threat from North Korea.
Any such public statements of commitments and personal visits impact how allies view the U.S., and they need to be done regularly, said James Person, lecturer of Korea Studies at Johns Hopkins School of Advanced International Studies in Washington.
"I've spoken with folks in the Defense Department who tell you, 'This is the type of thing you have to do on a regular basis, just to provide these reassurances… It's important every now and then to reaffirm, more than in the one-on-one meetings between diplomats and military officials, but just to more publicly demonstrate that continued commitment, [12]" he said.
There is a historical precedent for how a crisis in U.S. credibility can have real-world consequences, Person noted.
The withdrawal from Vietnam and the fall of Saigon had a direct impact on South Korea expressing its intent to develop a domestic, nuclear weapons program — looking to prepare itself against the United States possibly abandoning them.
"The withdrawal from Vietnam demonstrated to the South Koreans that the U.S. was not a credible ally and that if push came to shove, they may actually betray the South Koreans as well," Person said.
Some experts argue the influence of Afghanistan on its Asian allies is overstated.
Michael Green, who focused on Asian affairs during his time in the George W. Bush administration, said the way the evacuation of Afghanistan is unfolding, paired with an apparent lack of consultation among allies before it started, has likely "rattled" officials in South Korea, Taiwan, and Japan[12].
But he noted the Biden administration has made clear that part of its rationale for getting out of Afghanistan was so it could focus on more pressing foreign policy issues like China's growing influence.
"The administration is focused like a laser on the competition with China," Green said, adding that the White House has staffed up on Asian affairs personnel compared to when he worked in the Bush White House.
The Biden administration has sought to separate U.S. interests in the Indo-Pacific from the reality in Afghanistan, but the symbolism of the American military pullout is still likely to impact the calculation for American partners over whether they can trust the U.S. in the long run.
"I think most people… observing this understand the different challenges in different regions and, frankly, that there's a difference between ensuring open sea lanes in Asia, which is a priority for the United States, and the continued involvement in another country's civil war," a senior administration official stressed in response to reporters' questions amid the turmoil in Afghanistan, in a call held after Afghan pullout.
I would like to ask my readers that "Do they think, for all of those reasons, we are confident that our partners throughout the Indo-Pacific see the United States as a steadfast partner or 

NOT

?"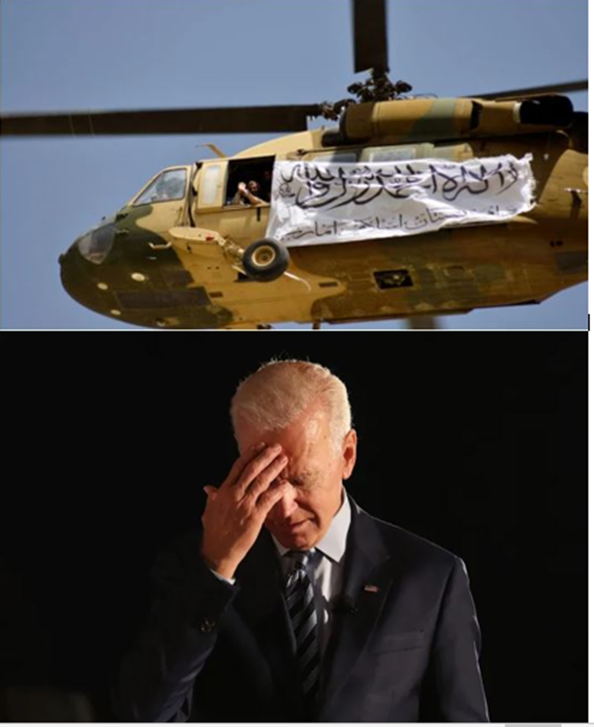 Emperor Without Clothes: President Biden
US Congress
The US still has more than 150,000 troops deployed overseas, including 2,500 in Iraq, 900 in Syria, and tens of thousands in allied bases elsewhere in the Middle East, Japan, South Korea, Germany, and beyond.
Washington's defense budget is bigger than that of the next 10 countries combined. Still, Biden put in a defense budget request for $715 billion, an $11 billion rise on last year.
But the recent Afghanistan chaos that has followed presents a challenge to the anti-interventionist position of the progressives who are increasingly influential in the Democratic party, according to insiders and analysts.
"Plenty of Democrats see utility for the use of force, depending on the situation," said a former senior Obama administration official.
Tom Malinowski, a Democratic congressman who describes himself as a liberal internationalist who has "a greater comfort level with exercising power" than some in the party, said the debate among Democrats over interventionist missions was unresolved4.
"In implementing this flawed plan, I am disappointed that the Biden administration clearly did not accurately assess the implications of a rapid U.S. withdrawal," said Senate Foreign Relations Chairman Bob Menendez, a New Jersey Democrat, on Tuesday. "The Senate Foreign Relations Committee will continue fulfilling its oversight role with a hearing on U.S. policy towards Afghanistan, including the Trump administration's flawed negotiations with Taliban, and the Biden administration's flawed execution of the U.S. withdrawal.
He said the consequences of the Afghanistan withdrawal should "lead us to question what has become an almost reflexive argument on the left, that every American military commitment around the world is doing nothing well". He continued by adding that
"Sometimes America has done more harm than good, but we are still the only force in the world that people in great danger look to in their moments of need. And that is something that American progressives need to understand.[13]"
The situation is so shoddier in Capital that Democratic hawks who once favor employing the military in support of US strategic interests clash with a new crop of left-wing progressives led by Bernie Sanders. These Democrats endorse human rights but stand against "the forces of militarism".
Another Democrat congressman from California Ro Khanna, said "That is more than Ronald Reagan proposed in inflation-adjusted dollars at the height of the cold war."
Despite continuing Democratic support in some quarters for robust military engagement overseas, Congressman Khanna believes that "the endless wars have probably seen the end of their days in the Democratic party for the foreseeable future".
Both flanks of the party have criticized Biden's handling of the Afghanistan withdrawal. There was now "a huge debate" among Democrats over the militarization of US foreign policy, said Ro Khanna, a prominent progressive congressman who supported withdrawal but described the drawdown as marred by "hubris".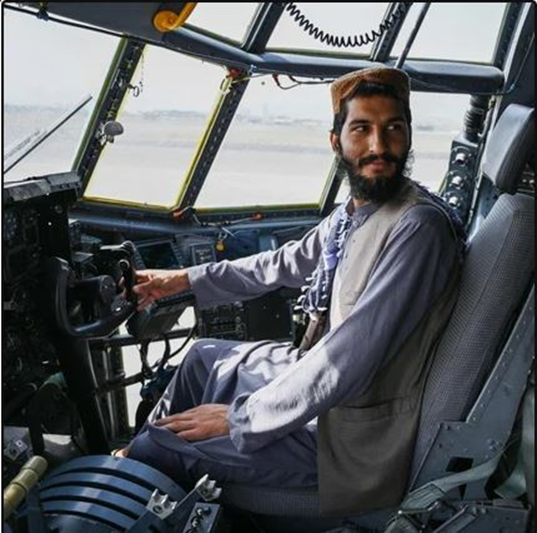 Think Tanks
Not only Biden is facing criticism for Afghanistan's debacle in Congress but also strong bashing from American Security Think Tanks and Military Veterans who served the United States in its "War on Terror".
Richard Fontaine, chief executive of the Center for a New American Security, a bipartisan Think Tank that supports a strong national security posture, said "What happened next in Afghanistan would have a big impact on the debate over military interventions".
He is further suspectable that "Now that America's participation in "Afghanistan" is ending on such a negative note, there may well be a rethinking of the balance between US action and non-intervention," he said. "If Afghanistan becomes a sanctuary for terrorists with global reach . . . then I think the likeliest outcome is we go back in, just like we did with Iraq."
Heather Hurlburt, a former speechwriter to President Bill Clinton who is now at the New America Think Tank, said Americans did not tend to vote on national security issues but did vote according to "perceptions of strength and leadership".
Biden is seen as a moderate, traditional realist who straddles extremes in his party, which observers liken to a big tent so swollen it is stretching at the seams on domestic and foreign policy.
Tom Wright, the foreign policy expert at the Brookings Institution, said the US experience in Afghanistan might "stiffen resolve" in the Biden administration to demonstrate its commitment to US allies and stay focused on the threat from China.
Bill Kristol, a self-described neoconservative who sees an overlap between his position and liberal internationalists in the Democratic party, argued Biden would now owe his party's hawks "compensation" over the Afghan withdrawal, adding he expected policy on Russia and China to toughen[14].
He further added that "It will be very interesting to watch in Congress on everything from the defense budget to other international commitments,".
One former military commander who served in Afghanistan said there were "big implications" for perceptions of NATO's deterrence capabilities.
It's all very well NATO talking up its ability to fight off Russia, but it couldn't even find 3,000 to 5,000 troops to ensure Afghanistan was stable enough to force a stalemate, and eventually a ceasefire on the Taliban, without American underpinning," he said.
Progressives increasingly have public opinion on their side. Most Americans supported Biden's decision to withdraw from Afghanistan while dwindling numbers of Democrats support the idea of American exceptionalism.
Since the fall of Kabul, however, approval ratings for the president have dipped to their lowest point.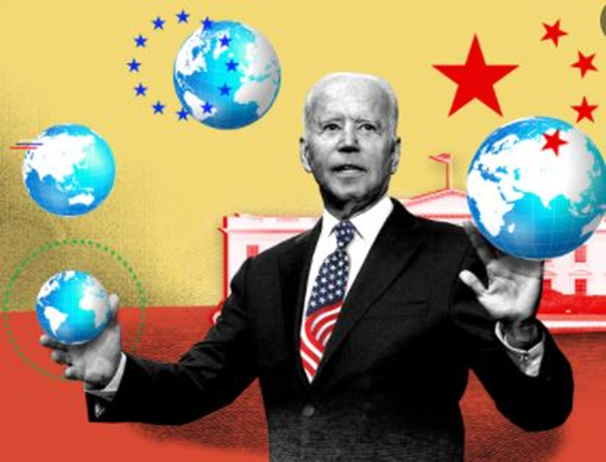 Foreign Policy: Biden Administration Slumping Trench
Until the wars in Iraq and Afghanistan that followed 9/11, there was always strong bipartisan support for military interventions in the Gulf, Panama, and Balkans. It was based on the creed that the US military was an effective instrument of national policy. Back then, regret among liberals rested on failures to intervene, and the 1994 Rwanda genocide is a perfect example.
Joseph Biden, a well-seasoned (so-called) Politician has failed drastically on its foreign policies. When Biden was running for the 2020 elections, Americans perceived him as the most eligible candidate for the White House even better in some aspects (especially Foreign Policy by some Americans) than President Donald Trump. Biden's resume mentions 50 years of Political experience which includes 8 years as Deputy to President Obama advising him on Foreign Policies especially of Iraq and Afghanistan. He had also served on the Senate Foreign Relations Committee, twice as its chair (2001-2003 and again from 2007-2009) and also on the committee on the Judiciary serving as chair from 1987-1995.
But did Biden meet American Voters expectation?  Till date, the answer seems "

NO

".
Taiwan
Democratic Taiwan's 23 million people live under the constant threat of invasion from authoritarian Beijing, which views the island as its own territory and has vowed to one day seize it.
Washington remains Taiwan's most important unofficial ally and is bound by an act of Congress to sell it defense weaponry.
But the sudden departure of U.S. troops from Kabul has sparked discussion in Taiwan as to whether the U.S. can be relied upon to come to Taipei's defense. Those exacerbated concerns in places like Taiwan are looming not only the threat of Chinese military action, but some now worry Beijing could be emboldened by the events in Afghanistan.
Taiwan President Tsai Ing-Wen addressed those concerns directly in a Facebook post.
"Recent changes in the situation in Afghanistan have led to much discussion in Taiwan," she wrote[15].
"I want to tell everyone that Taiwan's only option is to make ourselves stronger, more united, and more resolute in our determination to protect ourselves."
Tsai stressed that Taiwan should practice self-reliance.
"It's not an option for us to do nothing on our own and just to rely on other people's protection," she said in the post.
She also said Taipei cannot rely on "momentary goodwill or charity of those who will not renounce the use of force against Taiwan" in a clear reference to Beijing.
"Taiwan is a core interest for the U.S. in that it is a well-functioning democracy, loyal ally, (with) a capable military and directly standing up to America's most important competitor," Robert Kelly, international relations expert at Pusan National University, wrote on Twitter.
"Afghanistan was on the fringe of U.S. interests. A better analogue ... is Israel" he added.
China has ramped up military, diplomatic and economic pressure since Tsai's 2016 election, as she sees Taiwan as "already independent" and not part of its "one China."
Beijing's hawkish state media has delighted in the U.S. pullout from Afghanistan, publishing a series of fiery editorials predicting that Washington will not come to Taiwan's aid in its hour of need. Analysts have warned that Afghanistan and Taiwan are not easy comparisons.
Chinese state media is already on its propaganda that "Biden administration is pushing back on assertions from that US mistreatment of Afghanistan signaled Washington would also abandon Taiwan were it ever attacked".
However, Biden told ABC: "We made a sacred commitment . . . that if in fact anyone were to invade or take action against our NATO allies, we would respond. Same with Japan, same with South Korea, same with Taiwan[2]."
Prospects for military interventions in support of the democratic ideals Biden has said he wants at the core of his foreign policy remain low, however.
The administration has addressed human rights crises in Belarus, Ethiopia, and Myanmar with censure and sanctions, swerving calls from activists to depose oppressive leaders by force.
Trita Parsi, the co-founder of a new think tank that opposes militarism in US foreign policy, said Biden's position on Afghanistan would make it difficult for any Democrat to propose new interventions.
"You can't protect human rights through the barrel of the gun," he said. "Do we need another decade in Afghanistan to see that clearly?" Parsi added, Copyright The Financial Times Limited.
Now can American imagine a scenario where Uncle Sam (Biden) will make sure that the Chinese don't think that there is any green light for an invasion on Taiwan and the Russians don't think this is some kind of green light for Ukraine or Donbas.?
Right now, the possibility is highly exiguous.
Yemen
Biden ended US support for the Saudi-led coalition fighting the Yemen war as his first foreign policy move. His secretary of state Antony Blinken – once a backer of using force in Syria – publicly disavowed regime-change policies and "costly military interventions" in pursuit of the promotion of democracy a few weeks into office.
This is also seen as another failure in Biden Foreign Policy.
State Department Response: – President Biden Amateurish Administration
After President botched Afghanistan Plan, his top intelligence officers echoed that uncertainty, privately offering concerns about the Afghan abilities. But they still predicted that a complete Taliban takeover was not likely for at least 18 months. One senior administration official, discussing classified intelligence information that had been presented to Mr. Biden, said there was no sense that the Taliban were on the march.
In fact, they were…
Across Afghanistan, the Taliban were methodically gathering strength by threatening tribal leaders in every community they entered with warnings to surrender or die. They collected weapons, ammunition, volunteers, and money as they stormed from town to town, province to province, and finally within few days whole Afghanistan fell like a pack of cards.
After Kabul fell on August 15th, 2021, Analysts in Washington estimated that as many as 100,000 Afghans and family members were now targets for Taliban revenge. Representatives from several of the United States' largest refugee groups, including Human Rights First, the International Refugee Assistance Project, No One Left Behind, and the Lutheran Immigration and Refugee Service logged onto Zoom for a call with the National Security Council staff members[16].
The groups pleaded with the White House officials for a mass evacuation of Afghans and urged them not to rely on a backlogged special visa program that could keep Afghans waiting for months or years.
There was no time for visas, they said, and Afghans had to be removed quickly to stay alive. The response was cordial but noncommittal, according to one participant, who recalled a sinking feeling afterward that the White House had no plan.
Representative Seth Moulton, a Massachusetts Democrat, veteran and ally of Mr. Biden, echoed those concerns in his own discussions with the administration. Mr. Moulton said he told anyone who would listen at the White House, the State Department and the Pentagon that "they need to stop processing visas in Afghanistan and just get people to safety[13]"
But doing what Mr. Moulton and the refugee groups wanted would have meant launching a dangerous new military mission that would probably require a surge of troops just at the moment that Mr. Biden had announced the opposite. It also ran counter to what the Afghan government wanted, because a high-profile evacuation would amount to a vote of no confidence in the government and its forces.
Instead, the State Department speed up its efforts to process visas and clear the backlog ONLY. Although officials overhauled the lengthy screening and vetting process and reduced processing time — but only to UNDER A YEAR. As per State Department records, only 5,600 special visas were issued but still a small fraction of the demand.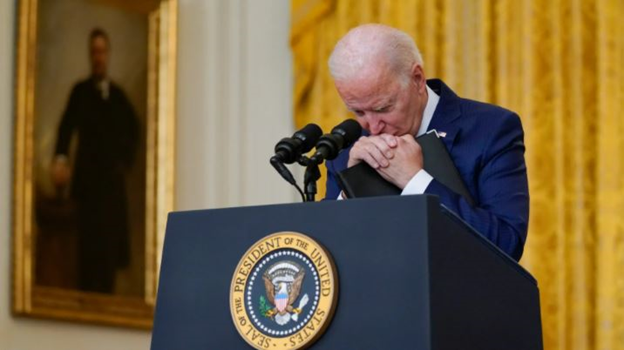 Sinking Titanic: President Biden Presidency
When asked about USA failure in Afghanistan, President Biden suggested that China and Russia would have preferred the US to stay in Afghanistan and be "bogged down."
This just in, Joe Biden actually said that in his just-finished clown-car presser.
While taking questions from reporters, a senior White House aide put it this way: "The president firmly believes that leaving Afghanistan improves our ability to be a stronger world leader, more engaged with allies, and more effective internationally." The aide went on to echo Blinken, thus underscoring the centrality of the idea of returning our focus to great power competition for Biden and his team, saying, "As the president has said repeatedly, there is nothing that Russia or China would like to see more than the U.S. tied down in an endless war in Afghanistan. This is especially true as the terrorist threat grows in other places, and the geopolitical challenges elsewhere mount.[17]"
Despite the abject and total failure of every component of the US government to carry out its mission, and more than ample evidence to demonstrate that our elites and government are incompetent beyond belief, a campaign is now starting to gaslight Americans into believing that this is a stroke of genius by the Dementia Popsicle in the White House.
Yes, I agree that some of these voices are saying there are a few glitches in the evacuation as of example of hundreds of Americans, thousands of interpreters and quiet number of Army dogs who are left behind in Kabul, after exit on August 30th 2021.
But the question for Americans is that the resolve and vision of Joseph Biden (I would like to say here so-called USA President) are just what the nation needs?
Again, we were not "bogged down" in Afghanistan, any more than we were bogged down in West Germany for 50 years. And the Russians and Chinese are much more excited about the United States as a geopolitical eunuch than they are about keeping 10,000 or so troops in Afghanistan.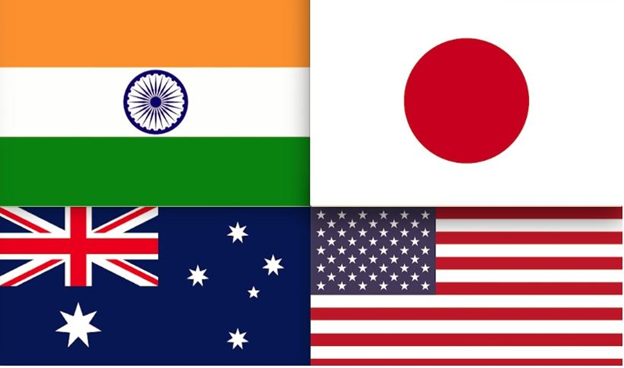 Today, right now, South Korea, Vietnam, the Philippines, Malaysia, Indonesia, Taiwan, and maybe QUAD members (India, Japan and Australia) are all wondering if the United States is a useful partner in resisting China asserting influence and generally throwing its weight around in the Western Pacific?
The Analogy presented by President Biden is that "ending America's longest war, it also means shifting the trillions spent on fighting to investing in ourselves, our infrastructure, our schools, and our health care system" is hard to acknowledged by many Americans…
"Build Back Better" is not simply a big domestic program in the eyes of the administration. It is, as was the interstate highway system to Dwight Eisenhower, an investment in our security and our competitiveness is what the need of the hour.
Joe Biden Administration by now (as he is already 7 months in office), must not only have proposed major initiatives in cyber security, power grid resiliency, expanding broadband, and combating climate change but have done prototypes that have made it more crystal clear.
Nevertheless, Biden efforts should not end here. But the effort should also be turned on the efforts to undo the damage to America's international standing which is done by its unilateralism, contempt for the rule of law, attacks on democracy here at home, illegal migration on our southern borders, and the rise of domestic violent extremists, which in fact today pose a greater risk than overseas terror cells.
Elements of the effort have included re-entering the Paris Climate Accords and rejoining the WHO, leading the way on vaccine diplomacy, recommitting ourselves to strengthening international institutions and our alliances, seeking to negotiate a re-entry of the U.S. into the Iran nuclear deal, and, perhaps above all else, preparing for the challenges and opportunities of the rest of the 21st Century.
Top priority among the Foreign Policy should be a shift in USA focus and the deployment of American resources from the Greater Middle East to the Asia-Pacific region.
So, the plan is that by spending more money that we don't have on will-o'-the-wisp projects that do nothing to help the economy, we will achieve unparalleled something or another.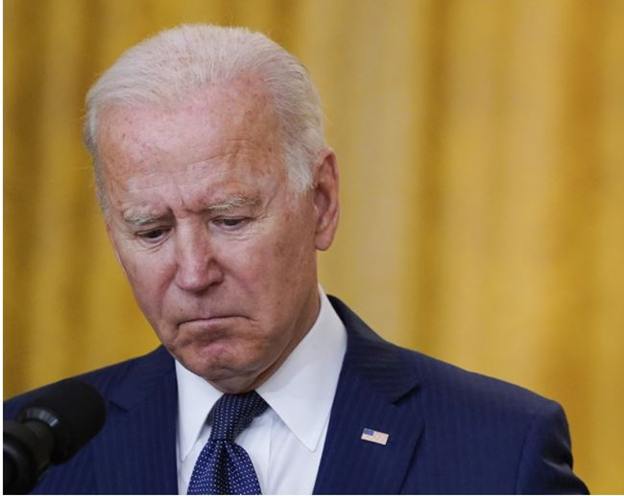 Raveling The Knots: President Biden Career
The problem with President Biden's entire career is that he never understands what's the need of the hour and that's where his thesis failed.
Biden needs to understand NOW that there is not a single case in history where a humiliating and tragic defeat that brought war to an end has made the loser stronger. Had Biden been anything but a lackwit and managed a smooth exit, this story might be plausible when viewed in dim lighting, but sorry that isn't the case either.
Biden needs to learn from his predecessors "Commander in Chiefs". President Eisenhower ended an unpopular war in Korea, which he campaigned on ending at status quo ante and with a US ally firmly in control of South Korea. But under Eisenhower, the first US advisors were also deployed to Vietnam, so it isn't like winding down the Korean War kept us out of new military operations. Eisenhower did not engage in a binge of deficit spending. US primacy in the Western world was unquestioned to the extent that he undercut two US allies during the Suez Crisis, and yet our leadership was not in question[18].
President Biden needs to understand what is more important is that whether this mendacious fabrication is reasonable? For a common American citizen, it is NOT.
Leave our Solar System but also there is no universe in which the debacle in Kabul will ever helps Joe Biden.
President Biden has been revealed to anyone who didn't already know it as a flaming idiot so much out of touch with what happened at Kabul. His own Secretary of Defense complains to members of Congress about the Taliban beating up Americans trying to make their way to the Kabul airport, at the same time Biden is telling American that everything is under control and there is nothing to worry about. What inference we American can make out of it. Is he kept in dark or his health issues?
Biden should never forget that "America is the oldest democracy on earth". American has witnessed much worse days in their lifetime whether it is Harlem Renaissance of 1920 or Great Depression of the 1920s or Pearl Harbor Attack of 1941 or Civil Right Movement of 1960s or Cold War days of 1960's,70's and 80's or 9/11 Attacks in 2001 or the Great Recession of 2008.
Biden's should worry on his plummeting poll numbers and which will only get worse as the days passes as the American people are noticing his performance in White House. Moreover, as pictures of atrocities start leaking out, God Forbid, if Americans who are left behind will be held hostage, as our former allies are executed without any semblance of due process, those poll numbers will get more and more worsen.
Already a lot of online petitions are going on to Impeach President Biden of his failure as President[19],[20]. Earlier in January 2021 Republican Congresswoman Marjorie Taylor Greene from Georgia has submitted resolution to Judiciary committee to impeach President Biden[21] .
Conclusion:
If the spin happens then it will be a very dishonest and despicable spin that no American has ever imagined. It will become partisan hackery which obviously will be very stupid. But that, in a nutshell, "Whatever happened to Biden Assurance of 'America Is Back' which he gives on January 20th, 2021 after he becomes 46th President of United States of America"? Are We Americans left to take the truth with pinch of Salt!!!
---
[1] This Is How the U.S.'s Afghanistan Exit Plan Unraveled – The New York Times (nytimes.com)
[2] Nato allies urge rethink on alliance after Biden's 'unilateral' Afghanistan exit | Financial Times
[3] NEWS IN BRIEF – UNITED KINGDOM AND EUROPE (battle-updates.com)
[4] European leaders fail to persuade US to extend time in Afghanistan (irishtimes.com)
[5] Afghan Pullout Is 'Biggest NATO Debacle': Merkel Party Chief | Barron's (barrons.com)
[6] Defence Secretary Breaks Down Admitting That Some People Won't Escape Afghanistan (politicshome.com)
[7] UK's Parliament Holds Biden in Contempt as France and Britain Forced to Rescue Citizens Trapped in Kabul – Tennessee Star
[8] Russia, Belarus Plan Massive Anti-NATO Military Exercise in Wake of Afghan Defeat (theepochtimes.com)
[9] Erdogan Says US Can Count on Turkey After Afghanistan Troop Pullout (thedefensepost.com)
[10] Afghanistan: Press remarks by the High Representative Josep Borrell after extraordinary videoconference of the EU Foreign Ministers – European External Action Service (europa.eu)
[11] America is Whack: US Allies, Client States Fear West 'Weaker Globally' After Afghan 'Humiliation' – Sputnik International (sputniknews.com)
[12] US credibility with military allies at risk over Afghanistan pullout | TheHill
[13] 'Forever wars': Has Afghanistan changed Democratic minds on US military interventions? (irishtimes.com)
[14] 'Forever wars': Has Afghanistan changed Democratic minds on US military interventions? (irishtimes.com)
[15] Taiwan needs to be stronger after US exit from Afghanistan: President Tsai | Daily Sabah
[16] This Is How the U.S.'s Afghanistan Exit Plan Unraveled – The New York Times (nytimes.com)
[17] The Gaslighting Begins as Biden Sycophants Claim the Kabul Catastrophe Will Make Biden and America Stronger – RedState
[18] The Gaslighting Begins as Biden Sycophants Claim the Kabul Catastrophe Will Make Biden and America Stronger – RedState
[19] Impeach Joe Biden – Impeach Joe Biden Petition
[20] Petition · Impeach Joe Biden and Kamala Harris · Change.org
[21] BILLS-117hres57ih.pdf (congress.gov)
DISCLAIMER: The author is solely responsible for the views expressed in this article. The author carries the responsibility for citing and/or licensing of images utilized within the text.