Why is BJP trying to give a tough competition to Kejriwal in banning firecrackers ?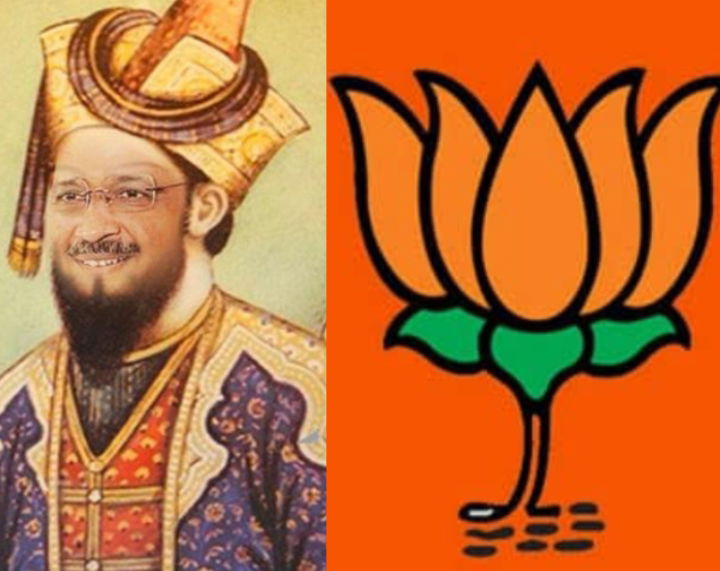 After the government of Arvind Kejriwal criminalized the burning of firecrackers in Diwali, BJP was not a second away from calling him as the next Aurangzeb and labeling Aam Aadmi Party as Anti-Hindu party which is near to reality but the bigger question is, why is BJP trying to give a tough competition to Arvind Kejriwal in banning firecrackers ?
Maharashtra Chief Minister Eknath Shinde, the one who claimed himself as the Sainik of Hindu Hriday Samrat Balasaheb Thackeray and also accused Former Chief Minister of Maharashtra, Uddhav Thackeray the son of Balasaheb for leaving Hindutva along with Deputy Chief Minister Devendra Fadnavis who is from BJP joined the school students of Mumbai in taking an oath of going green this Diwali. The students and the Chief Minister swore not to burst crackers during the annual festival.
The Chief Minister and Deputy Chief Minister recited these following lines while taking the anti hindu oath "Our festivals are linked with nature and so, we must not pollute it and to maintain the balance of nature, we will avoid using plastic, and when our birthdays are celebrated, we will do plantation. To avoid pollution, we will celebrate cracker-free Diwali,"
Also in Madhya Pradesh where a BJP government is in power also went up to ban firecrackers in 3 districts of Madhya Pradesh. The districts where the firecrackers have been banned are Gwalior, Singrauli, Katni. Following the Pollution Control Board's (PCB) concerns, the MP Home Ministry and district collectors have issued a notice on the matter. It must be noted that the government of Shivraj Chouhan is currently in Madhya Pradesh. Shivraj Chouhan, Narottam Mishra are some of the leaders from whom Hindus have high hopes when it comes to protecting their religious rights.
DISCLAIMER: The author is solely responsible for the views expressed in this article. The author carries the responsibility for citing and/or licensing of images utilized within the text.