Noise Pollution – A perspective.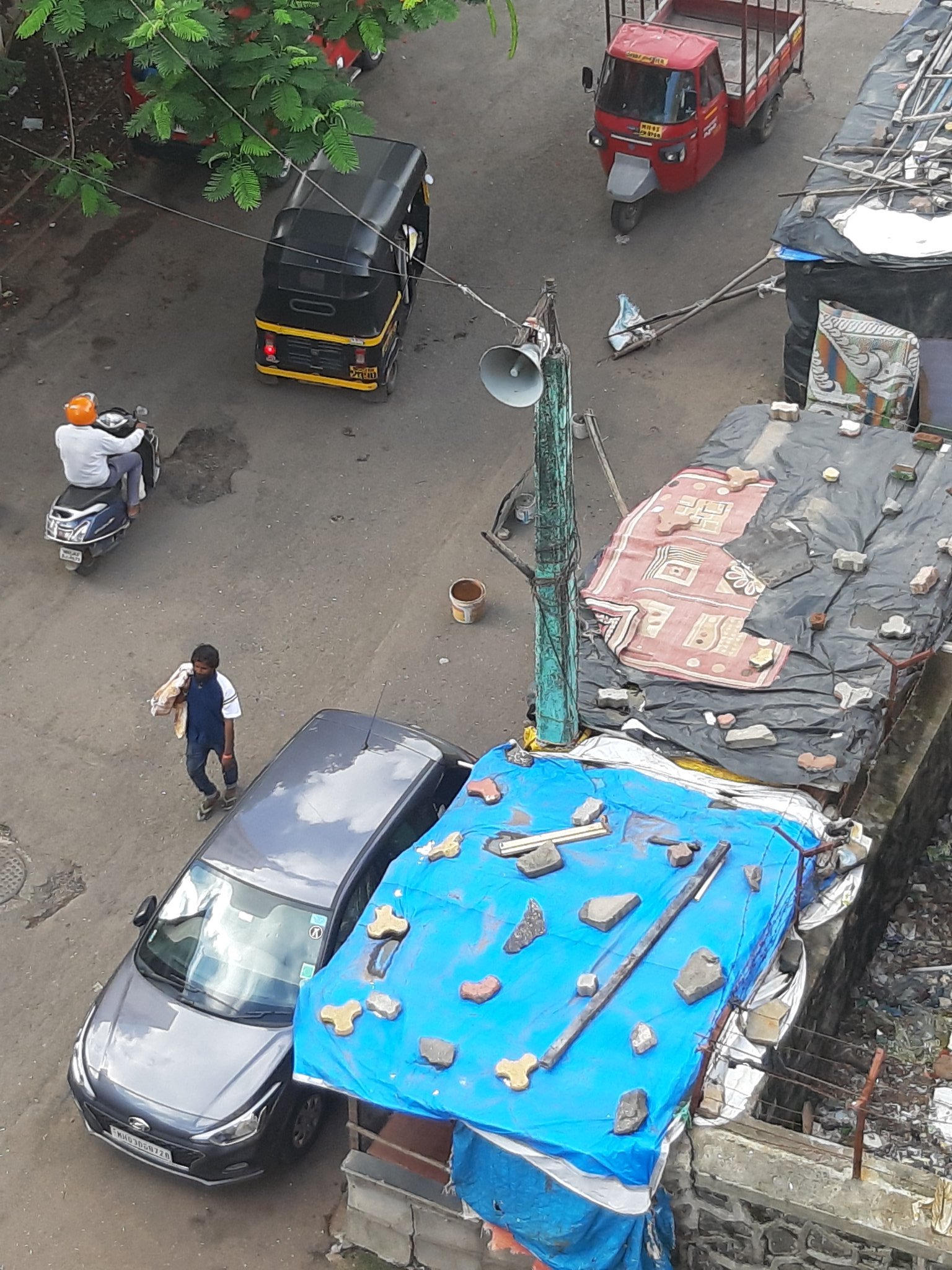 On June 24,2020 around 5am, Karishma Bhosale from Mankhurd area of Mumbai approached the mosque 100 metres from her house for a polite request. The request was if the mosque authorities can lower the volume of their loudspeaker being used for Azaan (regular call to prayer of Muslims). The reaction she got was totally unexpected.
A crowd of resident Muslims gathered around her and started heckling her with many asking how dare she ask such a request. Karishma tried reasoning with them but everyone including women were literally shouting at her. One woman dared touch her also. Abu Asmi (Mankhurd MLA), on WhatsApp, asked her to leave her house if she has a problem with the sound of azaan.
Meanwhile, at someone's behest, Mumbai Police cops also arrived at the scene. This made no impact on the Muslim mob. Calls for Karishma's arrest were openly made. Karishma's mother also came to her daughter's defence questioning the mob if it was an unreasonable request. The police were trying to placate the mob. Seeing the pointlessness of the situation, the daughter and mother duo walked away from the mob.
Later in the day, Mumbai Police sent Karishma's mother, Varsha Ganesh Bhosale, a legal notice stating it was inappropriate for her daughter to visit the mosque for requesting to lower the volume and instead should have approached the police for any grievance. The notice also added that she going to the mosque with the request could have resulted in a communal riot and warned that such acts will invite legal action against them.
This simple incident should make all citizens of Bharat think. It was a valid polite request made but the reactions from the mosque and people near the mosque who had gathered was harsh and possibly, life-threatening. Also, the Mumbai Police legally threatened the affected party, Karishma and her mother. In fact, according to Karishma in her Twitter account, this harassment is regularly shared by her apartment neighbors and in the vicinity, and it was severely affecting the health of old children and children.
Playing Azaan five times a day on a loudspeaker. Is it warranted from a mosque? Is it warranted that any religious place of worship should subject people in its vicinity to regular harassment? Occasional broadcasting from a loudspeaker after getting permission from the nearby police station is permissible and understandable also. Every religion has some special festival days but this cannot be regular.
Let us examine all the relevant provisions in the Constitution of India, viz.,
Article 25 provides the fundamental right to practice a religion.
Article 25(1) states this is subject to public order, morality, health and Part III of the Constitution of India.
Noise Pollution (Regulation & Control) Rules, 2000 states a loudspeaker shall not be used, except after obtaining written permission from the authority.
Article 19(1)(2) specified freedom of speech
Article 21 specifies the Right to Privacy including the Right to Sleep.
High Court verdicts on similar cases have been delivered recently and in the past, that supports this case.
May 15, 2020: Public Interest Litigation (PIL) # 570 of 2020 (Shri Afzal Ansari Vs. State of UP and two others)
Petitioners: Afzal Hansari, MP (Lok Sabha), Salman Khurshid (Senior Advocate, Supreme Court and former Cabinet Minister of the Ministry of External Affairs, Indian National Congress) and S.Wasim A.Qadri.
Respondents: The State of UP and two others represented by Shri Manish Goel, Additional Advocate General for the State
Verdict delivered by Hon'ble Shashi Kant Gupta, J.
The verdict pertinent to our discussion here referred to the harassment caused by mosques in Ghazipur district using a loudspeaker by its muezzin to call for Azaan and called for its immediate stoppage. It stated Azaan can be carried out by the Muezzin through normal human voice without using sound amplifying devices and this does not violate the Prophet's teachings.
January 7, 2020: Masroor Ahmad and another Vs. State of U.P.
2012: Ramlila Maidan Incident, in re, reported in 2012 (5) SCC 1.
2000: Church of God (Full Gospel) in India Vs. K.K.R. Majestic reported in (2000) 7 SCC 282.
1998: Moulana Mufti Syed Mohammad Noorur Rehman Barkati and Ors. Vs. State of West Bengal and Ors. MANU/WB/0211/1998
1996: Om Birangana Religious Society Vs. The State and Ors., MANU/WB/0254/1996
1993: P.A.Jacob Vs. Super. of Police, AIR 1993 Ker 1
The more worrying issue here is that the Mumbai Police appears to be appeasing the Muslim community by sending a legal notice to Karishma Bhosale. This is literally blaming the affected party and, to add insult to injury, threatening dire consequences as well. This was totally unwarranted by Mumbai police.
For now, Karishma is resisting pressure to vacate her apartment and is seeking support of the citizens of Bharat to stand with her at this instance of injustice, firstly, from her nearby mosque and many people threatening her and secondly, from the legal notice she has received from Mumbai Police, which is again another form of harassment, this time from the State.
If Satyameva Jayate still stands in our land of Bharat, we the common man have to stand with Karishma Bhosale and the simple polite request she had. We believe the authorities will take the right decision after looking at the merits of the case. I'm sure the authorities are fully aware that Bharat is watching!
Jai Hind !!!
DISCLAIMER: The author is solely responsible for the views expressed in this article. The author carries the responsibility for citing and/or licensing of images utilized within the text.