Yasin Malik's list of crimes … network against India with the support of Pakistan, know how the conspiracy was hatched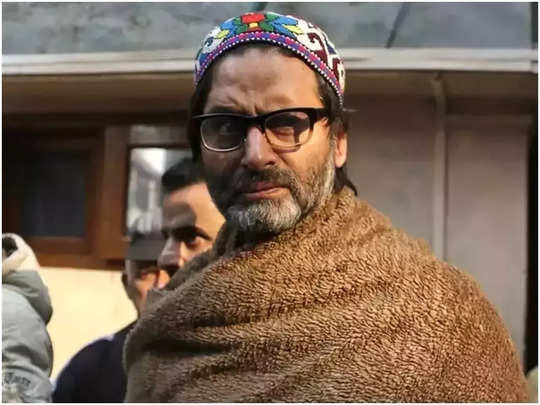 Separatist leader Yasin Malik has finally accepted all the charges against him in the case related to terrorism and separatist activities in Kashmir . From inciting youth to killing of Air Force officers in Kashmir, Hafiz Saeed), the role in the kidnapping of the daughter of the then Home Minister Mufti Mohammad Sayeed, several such allegations were leveled against Yasin Malik. However, despite all this, he roamed freely for a long time. Yasin Malik accepted all his charges in most of the cases registered under UAPA in a Delhi court on Tuesday. Yasin Malik is now sure to be punished. He had established a network all over the world for the purpose of raising funds for carrying out terrorist and other illegal activities in Jammu and Kashmir. Yasin Malik Yasin Malik The list of crimes is quite long.
Sections 16 (terrorist activity), 17 (raising funds for terroristic act), 18 (conspiracy to act terroristic), and 20 (being a member of a terrorist group or organization) of the UAPA and 120-B (criminal) of the Indian Penal Code Yasin Malik does not want to challenge the charges against himself under conspiracy) and 124-A (sedition). The special judge will hear arguments on May 19 regarding sentencing for the charges leveled against Malik, with the maximum punishment being life imprisonment. On behalf of the special judge, it was said earlier that it has been established that Malik and others were getting money for terrorism directly.
Hunger strike in Pakistan with Hafiz Saeed
In 2013, Yasin Malik and Lashkar-e-Taiba chief Hafiz Saeed both went on hunger strike in Pakistan. Protests were organized in Pakistan to protest the hanging of Afzal Guru. Hafiz Saeed and Yasin Malik sat together in this hunger strike. There was a lot of uproar in India about this. After the controversy escalated, it was said on behalf of Yasin Malik that I had come to Pakistan for personal reasons. Meanwhile, the news of Afzal Guru's hanging came. I announced a 24-hour hunger strike in front of the Press Club in Islamabad. No one had given a feast for the hunger strike. At that time, there was a demand from the BJP to cancel the passport of Yasin Malik.
On 25 January 1990, terrorists attacked Air Force personnel in Rawalpora on the outskirts of Srinagar. 40 people were injured in this incident while four jawans were martyred. Air Force personnel were waiting for the bus to go to the airport when the terrorists attacked them. Malik was accused of plotting a deadly attack on Air Force personnel. Yasin Malik had also mentioned this in an interview given to the international media.
Allegation of kidnapping and connection to Pakistan
Yasin Malik is also said to be involved in the abduction of Rubaiya Saeed, daughter of the then Union Home Minister Mufti Mohammad Sayeed, in 1989. Yasin Malik, the mastermind of Pakistani support and spreading unrest in Kashmir, was always trying to create havoc in the valley. Yasin Malik was also accused of taking arms from Pakistan.
Yasin Malik networked all over the world for the purpose of raising funds to carry out terrorist and other illegal activities in Jammu and Kashmir in the name of freedom struggle. Apart from Yasin Malik, the court also ordered Farooq Ahmed Dar alias Bitta Karate, Shabir Shah, Masarat Alam, Mohammad Yusuf Shah, Aftab Ahmed Shah, Altaf Ahmed Shah, Naeem Khan, Mohammad Akbar Khande, Raja Mehrajuddin Kalwal, Bashir Ahmed Bhat, Zahoor Ahmed Shah Watali. , Shabbir Ahmed Shah, Abdul Rashid Sheikh, and Naval Kishore Kapoor, among other Kashmiri separatist leaders.
DISCLAIMER: The author is solely responsible for the views expressed in this article. The author carries the responsibility for citing and/or licensing of images utilized within the text.