Did Zakir Naik fund Delhi Riots?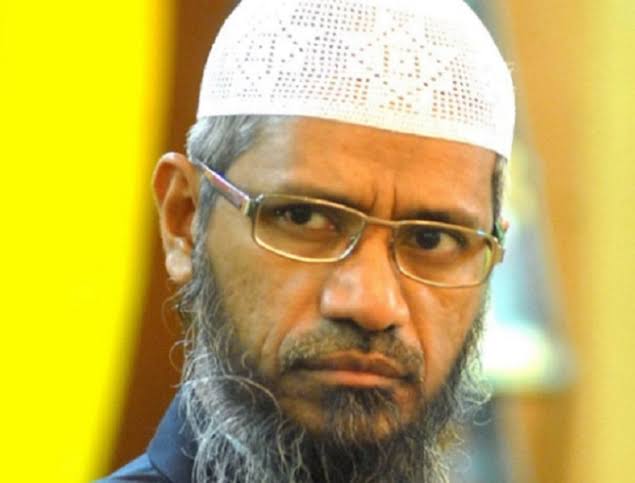 Did Zakir Naik also fund court cases and media coverage supporting Terrorists like Tahir Hussain, Safoora Jargar?

Did Zakir Naik also Give money to certain journalists and channels who ran campaign to support these terrorists ?
Delhi Police's s investigation into the case of conspiracy behind the Delhi Anti Hindu riots has revealed that one of the prime accused, Khalid Saifi, had met controversial Islamic preacher Zakir Naik in Malaysia in the run-up to the riots.
Subsequently, Saifi's NGO, which he runs with a Meerut-based man, received funds from a Singapore-based NRI who the cops suspect was the front for several foreign-based entities to wire money to create unrest in India.
As per PTI reports, According to the status report filed by Delhi Police's Special Cell, funds have been traced back to Saudi Arabia to an NRI in Singapore.
The investigations have revealed that former Congress municipal councilor Ishrat Jahan got funds from a suspicious route in Ghaziabad and other relatives in Maharashtra. Ishrat was also arrested by Delhi Police in March for her involvement in the Delhi riots case.
The interrogation of Khalid Saifi and Ishrat Jahan remains pending due to the coronavirus outbreak and the lockdown.
Further, the probe has revealed that Khalid Saifi got funds for the riots through an NRI account from Singapore. This money was transferred to an NGO in India run by Umer Khalid and his Meerut-based partner who is in quarantine. The investigation is underway to identify the Singapore NRI.
The police are hoping to get more details of the money trail from Khalid Saifi's mobile phone. "Data on his phone is very important to be examined as far as the money trail is concerned. This investigation will also lead police to Saifi's links to Zakir Naik," a source told India Today.
The details of Khalid Saifi's passport have established that he travelled to several foreign countries to meet people including Zakir Naik, to raise funds for the riots
The real question – Is Zakir Naik also funding the legal battle and media campaign in support of these terrorists like Tahir Hussain, Khalid Saifi, Safoora Jargar etc. ? We have seen certain journalists and media channels running campaign to save these terrorists, are they also getting paid by Zakir Naik?
DISCLAIMER: The author is solely responsible for the views expressed in this article. The author carries the responsibility for citing and/or licensing of images utilized within the text.