13 years old Hindu Girl abducted and Raped in front of the family in Pakistan?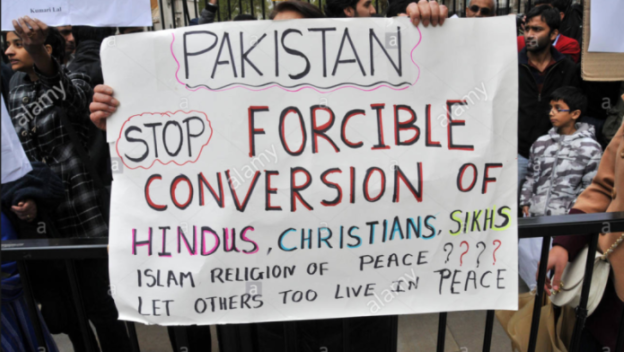 Another minor 13 years old Hindu girl named Resham Kohli was abducted from her house in Sindh, Pakistan. The main perpetrator is Mohammad who with his friends, barged into her house armed with weapons at night time on 22nd September 2021 at 11.30 PM. Resham is 13 years old and comes from an underprivileged Hindu family.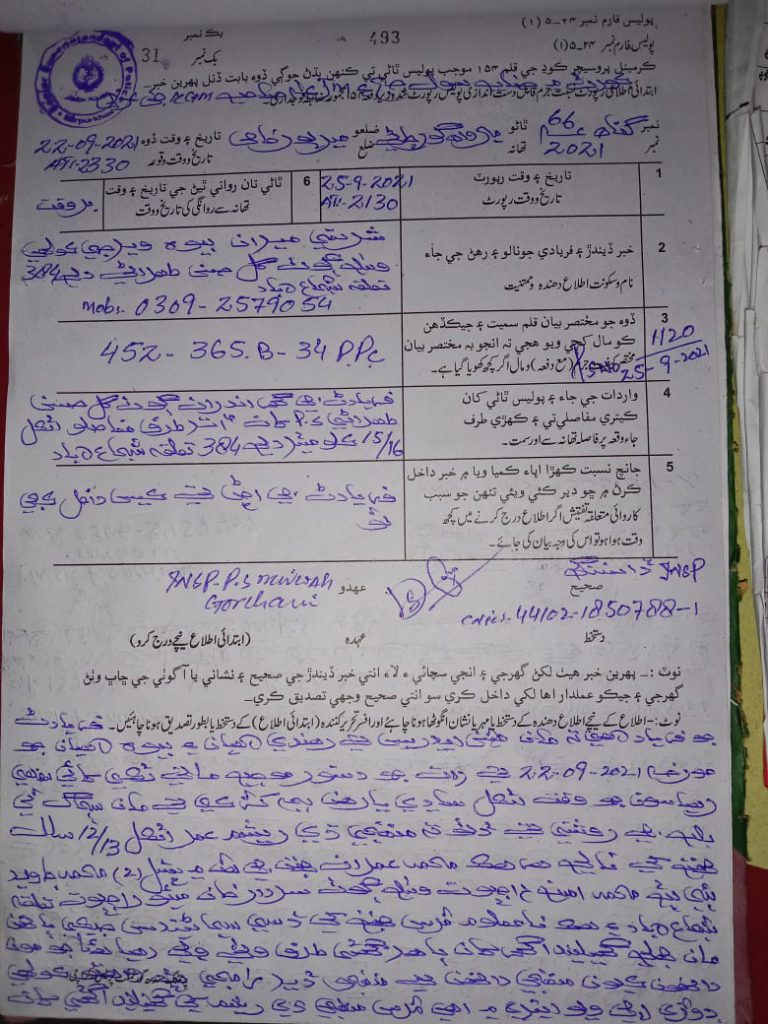 Resham use to live with her mother and sibling in a small shanty, her father Veerji Kohli passed away. The Kohli family is struggling financially. Sources claim, due to the family's financial situation and religion their case is not been given consideration. Their hue and cry are falling on deaf ears and blind eyes. At first, even the local police denied registering the First Information Report (FIR). However, after some pressure from activists on 25th September 2021, the police did register FIR under Pakistani Penal Code (PPC) section 452 (house trespassing) 365-B Kidnapping, abducting, or inducing woman to compel for marriage), section 34 (Common Intention by a group of people)
"We are not sure where she is? Is she already converted to Islam or raped and killed by Mohammad? We waited for four days to make this public, as we were expecting them to release the girl after she was raped, which is very common. On average 2-3 religious minority girls face this type of atrocities on a daily basis just in Sindh Province. But now we had lost all hope of them releasing her. Apparently, she might be serving as a sex slave for the rest of her life." says an activist.
Rape and abduction of Hindu, Sikh and Christian girls in Pakistan is an everyday affair and mainly the minor girls from indigent families (but not limited to) are the prime target. "Predominantly most of the Hindus left in Pakistan come from backward and Dalit communities. However, a lot of cases when reported in the police station and/or heard in the court are just laughed at; leaving the family in agony and pain. The victims remain untraced, raped, killed, forcefully married, and converted to Islam. These are the few possibilities in addition to their future as just another SEX SLAVE IN PAKISTAN." This is according to another activist, who is familiar with these types of cases!
DISCLAIMER: The author is solely responsible for the views expressed in this article. The author carries the responsibility for citing and/or licensing of images utilized within the text.