5 Step Love Jihad-Role of Muslim Girls & fate of Hindu Victims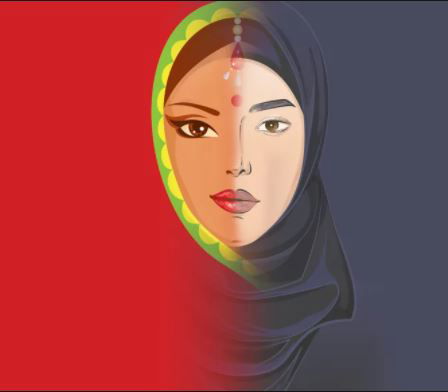 Love Jihad- For refuters a hoax, for others a harsh reality and for the victim a living hell!
What is Love Jihad? The concept of love jihad is neither as random nor as lucid as it is made to seem. It is a very well organized, funded, and strategically managed jihad. The modus-operandi changes based on the place and situation, but the core concept of converting non-Muslim girls to Islam and then using them remains the same.
Love Jihad's strategies changes, from luring non-Muslim girls, to Muslim boys using sham Hindu names, to an extent of kidnapping girls to convert them to Islam. However, the most sophisticated strategy of all is rarely talked about, which is known as the 5 point plan of Love Jihad. Executed through 5 carefully orchestrated steps, which are widely used to trap and convert Hindu girls mainly in Kerala and also other parts of India.
Contrary to the popular belief, love jihad is not carried out solely by Muslim men. In reality, Love Jihaad is a team effort, where Muslim Girls play a vital role.
Step 1. Contact: Muslim girls identify "weak" Hindu classmates or a neighbor mainly from low-income or distressed families. They then establish a friendship with her in order to get all of her personal information and family situations. The information is then passed to Muslim boys.
Step 2. Impress: Based on the information obtained through step 1, the targeted Hindu girl is then intensely pursued and enticed using the acumen provided by their jihadi aapa.
Step 3. Entertainment: Since predominantly Targeted Hindu girl is from a basic humble background. They are induced by taking to movies, restaurants, and expensive trips.
Step 4. Emotional Approach: The targeted Hindu girl is emotionally manipulated into a physical relationship and is secretly photographed or videotaped, and then blackmailed using the recordings.
Step 5. Conversion: The trapped Hindu girl is then made to convert to Islam and marry the Muslim guys by using various mind-altering techniques to permanently alter their psyche and personality into that of a blindly faithful Islamic slave.
While initially deemed a hoax by governments, the media, and court systems, the existence of Love jihad was legally confirmed based on evidence.
In 2009, two female MBA students disappeared from Pathanamthitta in southern Kerala. They were taken to a mosque in Chelari before being moved to Ponnani, where they were converted to Islam. A habeas corpus was filed by one of the victims' mothers in the Kerala High Court in front of justice K. T. Shankaran.
The complainant stated that the girls were abducted from their homes at night by members of the Popular Front of India (PFI), an Indian Islamist group, and were actively assisted by their women's wing, the National Women's Front. The government categorically denied the existence of Love Jihaad. The justice then asked the government to submit all reports on such conversion activities generated by the Special Branch of Police for the court's perusal.
On December 9th, 2009, after extensively reviewing all police reports and related documents, the Kerala High Court became the first legal entity in the world to acknowledge and confirm the existence of Love Jihaad, particularly in Kozhikode district, where the police had records of such conversions.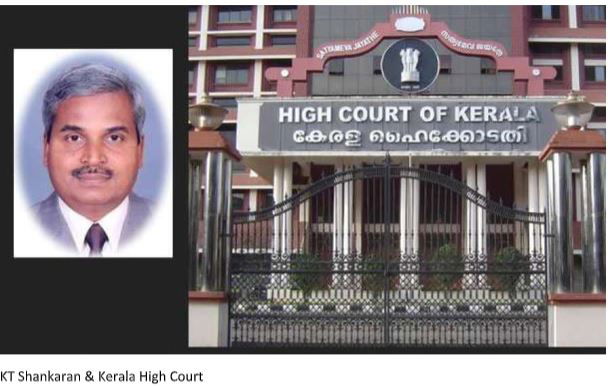 Justice KT Shankaran, after the declaration confirming the existence of Love Jihaad. After which several death threats were made to Justice Shankaran.
What Happens After Love Jihad?
The fate of Love Jihad victims can vary greatly and is a dark and rarely discussed subject. As most of the rescued victims do not want to openly talk about this due to the threat to them and their families.
As per many of the rescued victims in Kerala, the fate of the victims vary, some of the victims are forced into marriage with older Muslim men, others are forced into prostitution, others become human trafficking victims. The most heinous motive is the usage of these innocent Hindu girls in terror attacks.
Most of the terrorist activities carried out by Love Jihaad victims include, but are not limited to:
• Opening bank accounts using their original Hindu names for terror-related transactions.
• Providing logistical support for terror attacks
• Spying, and scouting out areas for potential terrorist activity.
• Carrying explosive materials and weapons without the risk of being searched.
• Able to operate in full view of law enforcement agencies without arousing suspicion.
• Personally, carrying out suicide bombing attacks.
There are several reports of Love Jihad victims being used in terrorist attacks, here are just a few examples: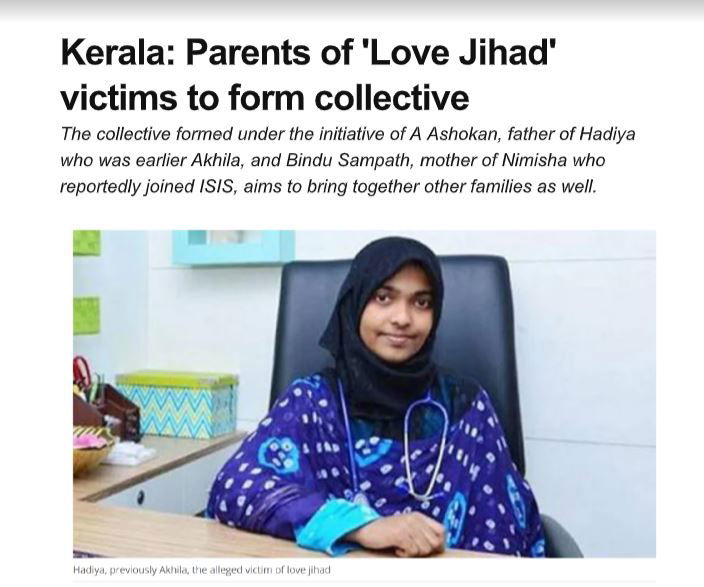 In 2014, a Hindu girl named Nimisha, originally from Thiruvananthapuram, a dental student in Kasaragod. She was trapped into Love Jihaad by Sajjad Vaniyambalam, who impregnated her. She was converted and given a new name, Fatima. She underwent an abortion and was married to another Muslim man. She was then presented to Abdul Rashid, an ISIS recruitment leader in southern India, who then along with some other girls, took her to Sri Lanka. From there, she was taken to Syria, to become an ISIS bride. Her jihadi husband was killed by the US military, after which she fled to Afghanistan, where she was arrested by The Afghan government and put in jail outside Kabul.
In 2012, another Hindu girl named Asha, from Kasaragod, was trapped into love jihad. She converted and changed her name to Aisha. She was used for logistical support for the October 2013 Patna serial bomb blasts, aimed at then-Prime Ministerial candidate Narendra Modi. She was used to opening bank accounts using her previous Hindu name, which was used to perform fund transfers.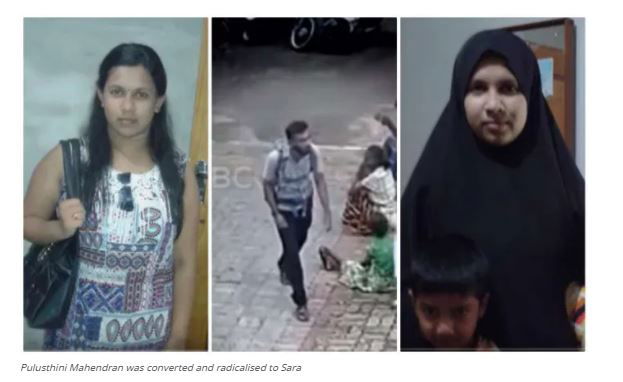 Pulasthini Mahendran was a 12th standard student Sri Lankan Hindu girl, who was trapped by Razeek of the National Thowheeth-Jamaath and converted to Islam. She ended up marrying Mohammed Hosthoon and changing her name to Sarah. She was involved in logistical support, photographing target locations, and transporting of explosives for April 2019 Sri Lanka Easter bombings.
Love Jihad is real and ongoing as we speak. Wake up, speak up, educate your daughters, sisters, friends before one of them become a victim.
DISCLAIMER: The author is solely responsible for the views expressed in this article. The author carries the responsibility for citing and/or licensing of images utilized within the text.