5 years of Skill India Mission : How Modi's vision is Changing lives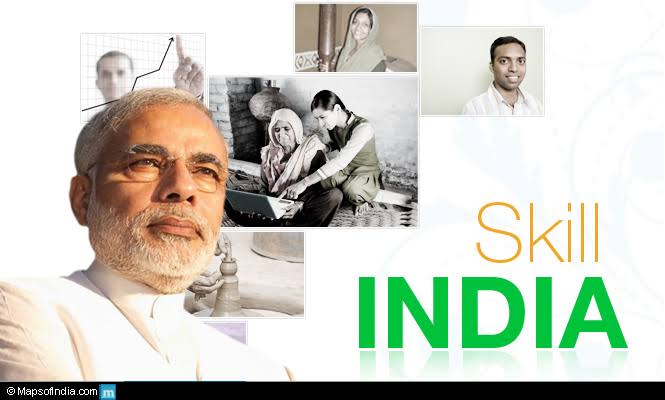 July 15, this year, marks 5 successful years of Skill India Mission which was envisaged and launched by the Hon'ble PM, Shri Narendra Modi himself. With an objective to empower nation's youth in market relevant skills, Skill India today caters to industry requirements across 37 sectors through its network of public and private partnership
When Nungshi Menla enrolled herself in a PMKVY Hospitality course, little did she know that she is embarking on a future that will bring her endless opportunities & success. Today, her skill has not only empowered her but she stands as an inspiration to many of friends and peers.
Since its inception, Skill India Mission aims at equipping candidates with new-age job roles. To support India's fight against COVID-19, Labournet has launched a Vehicle Sanitisation program that trains & certifies auto-technicians in Sanitisation & Hygiene
To upskill candidates beyond classrooms & ensure continuity in skill training, Skill India's e-learning platform eSkillIndia is providing training in numerous skill courses. The platform also saw lakhs of registrations from skill seekers in the past few months
Skill India's e-learning platform eSkillIndia has digitised skill training & is empowering candidates beyond classrooms. It has a huge catalogue of skill-based courses from several sectors, which has seen over 1.7+ lakh course enrolments ever since its launch
India has never failed to stun the world with its skills! At WorldSkills Kazan 2019, aspirants represented India & brought home 1 gold, 1 silver, 2 bronze medals & 15 medallions of excellence. This proves that a passion for skill can indeed take you places
Awastha Narayana, the young boy who inspired many with his exceptional Water Technology skills, brought India its first-ever gold medal at WorldSkills Kazan, 2019. He taught us how passion and determination for skills can make one achieve the impossible. 
Shweta Ratanpura created history when she became the first woman to win a medal at WorldSkills Kazan, 2019. Her passion for Graphic Designing met her undying will to set an example for others. She proves how skills can make one flourish like no other
DISCLAIMER: The author is solely responsible for the views expressed in this article. The author carries the responsibility for citing and/or licensing of images utilized within the text.